RobertStJohn.com
Crawfish and Andouille Hushpuppies
A Deep South staple with the addition of two Louisiana staples. Best served with seafood remoulade sauce, but comeback sauce or creole tomato dipping sauce are good, too. Better still, serve all three.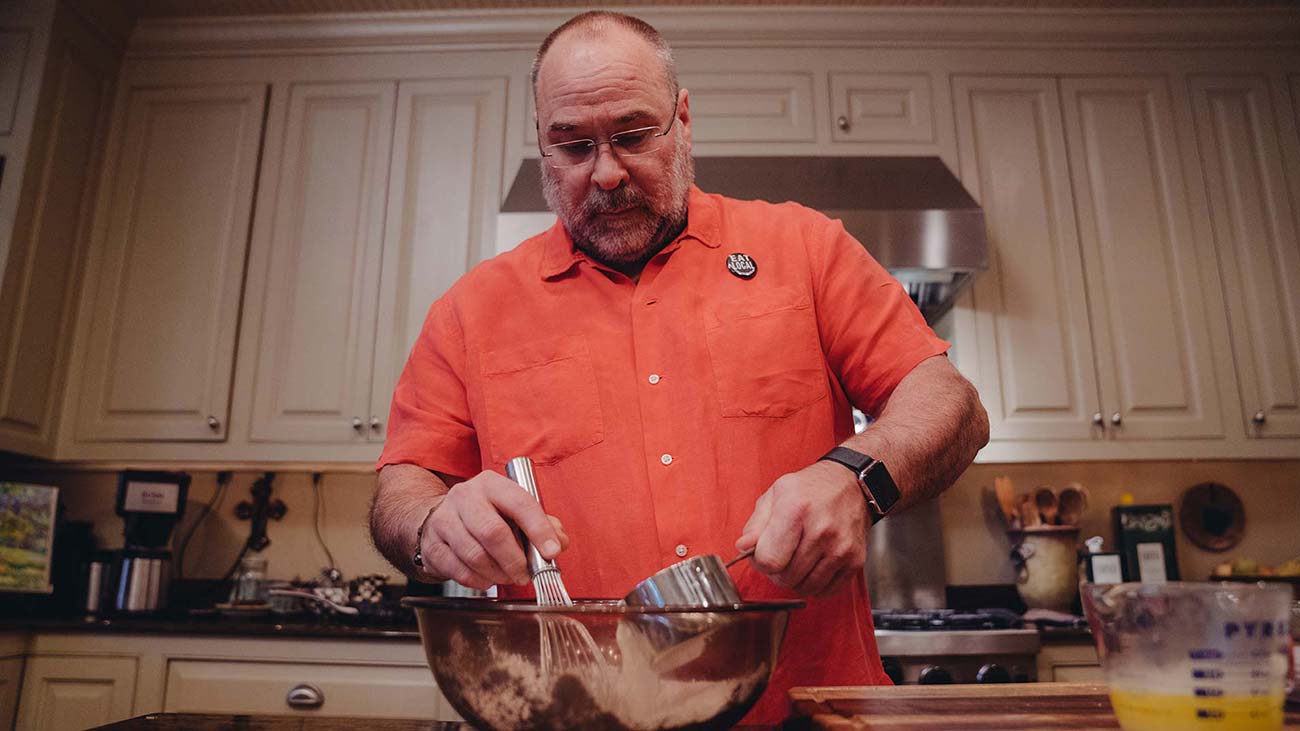 Ingredients
1 Tbsp + 1 tsp bacon fat
1 /3 cup andouille sausage, finely chopped
1 /2  cup crawfish tails, rough chopped
1 /2 tsp creole seasoning
1 1 /4  cups yellow cornmeal
1 /2 cup flour
1 tsp baking powder
1 /2  tsp salt
1 tsp hot sauce
1 /4 cup minced green onion
2 eggs, beaten
1 /2 cup milk
Oil for frying
Instructions
Preheat oil to 325 degrees
In a small sauté pan, heat oil over medium heat.
Sauté andouille for three to four minutes. Add crawfish and Creole seasoning. Cook one to two minutes more, remove from heat to cool.
In a mixing bowl, combine corn flour, flour, salt and baking powder. Blend well. In a separate bowl, combine the egg, hot sauce, milk, onion and cooled andouille mixture.
Fold the dry ingredients into the milk mixture and mix until just combined. Do not over mix.
Drop the mixture by the tablespoonful into hot oil and fry six to seven minutes until golden brown. Drain on a paper towel and serve with comeback sauce for dipping.
Yield: 25-30
© Copyright 2023 unless otherwise noted. New South Restaurant Group • 3904 Hardy St Hattiesburg MS 39402 • 601.264.0657