RobertStJohn.com
Coconut Shrimp with Muscadine Dipping Sauce
A twist on the old standby from Commander's Palace. If you can't find muscadine jelly in your local market, then you need to move further south.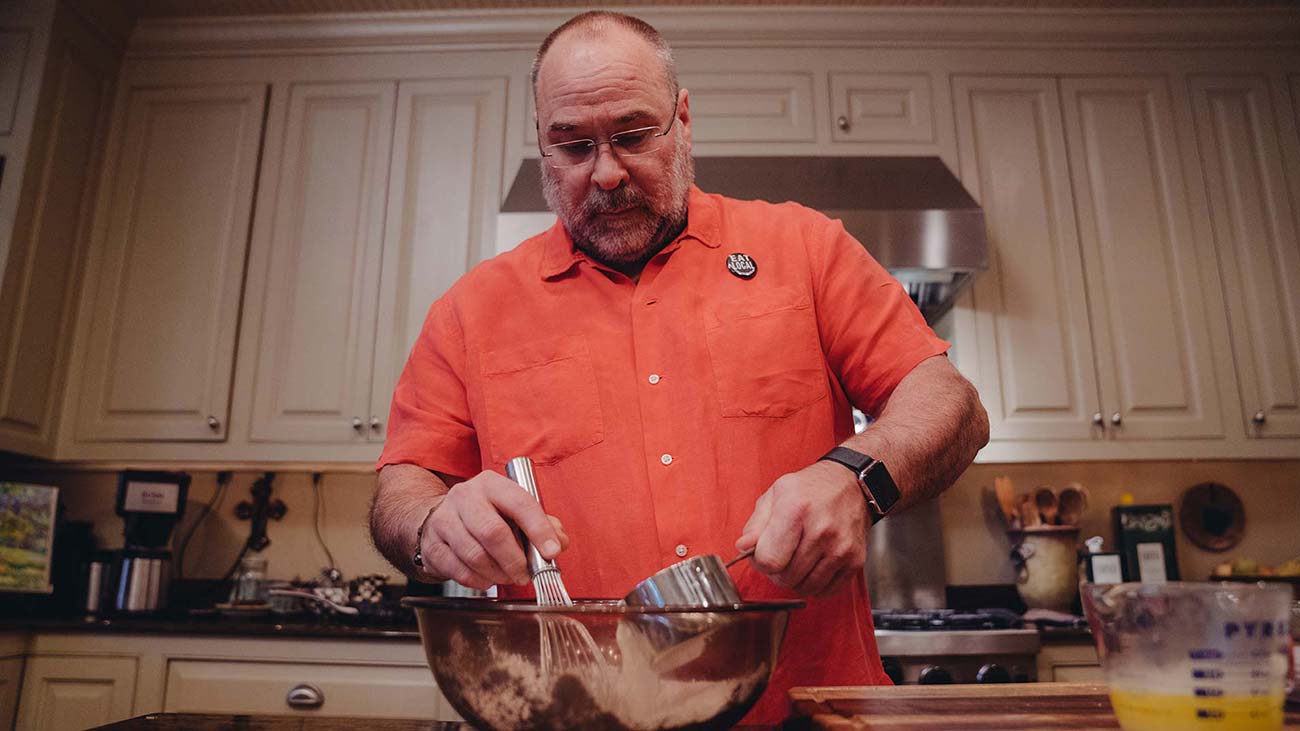 Ingredients
24 large (15-20 count) shrimp, peeled, deveined, and butterflied
1/2 cup cornstarch
1/4 tsp kosher salt
1/4 tsp fresh ground black pepper
1/2 tsp Creole Seasoning
4 egg whites
2 1/2 cups sweetened shredded coconut, or 2 1/2 cups shredded fresh coconut
Canola or peanut oil, for frying
Instructions
Three-bowl breading procedure: Pat shrimp dry with a paper towel. In the first small bowl combine cornstarch, salt, pepper, and Creole seasoning. In the second bowl, whisk the egg whites until foamy. In the third bowl, place the coconut.
Coat the shrimp with the cornstarch and shake off excess. Dip into the egg white and then press into the coconut, covering entire shrimp. Keep one hand dry to make the process neater.
In a large pan, heat the oil to 350 degrees and gently submerge the shrimp, six at a time. Fry for approximately 3 minutes or until golden brown.
Remove to a rack or paper towel to drain.
Serve with Muscadine Dipping Sauce.
Yeild: 24
© Copyright 2023 unless otherwise noted. New South Restaurant Group • 3904 Hardy St Hattiesburg MS 39402 • 601.264.0657