RobertStJohn.com
Yeast Biscuits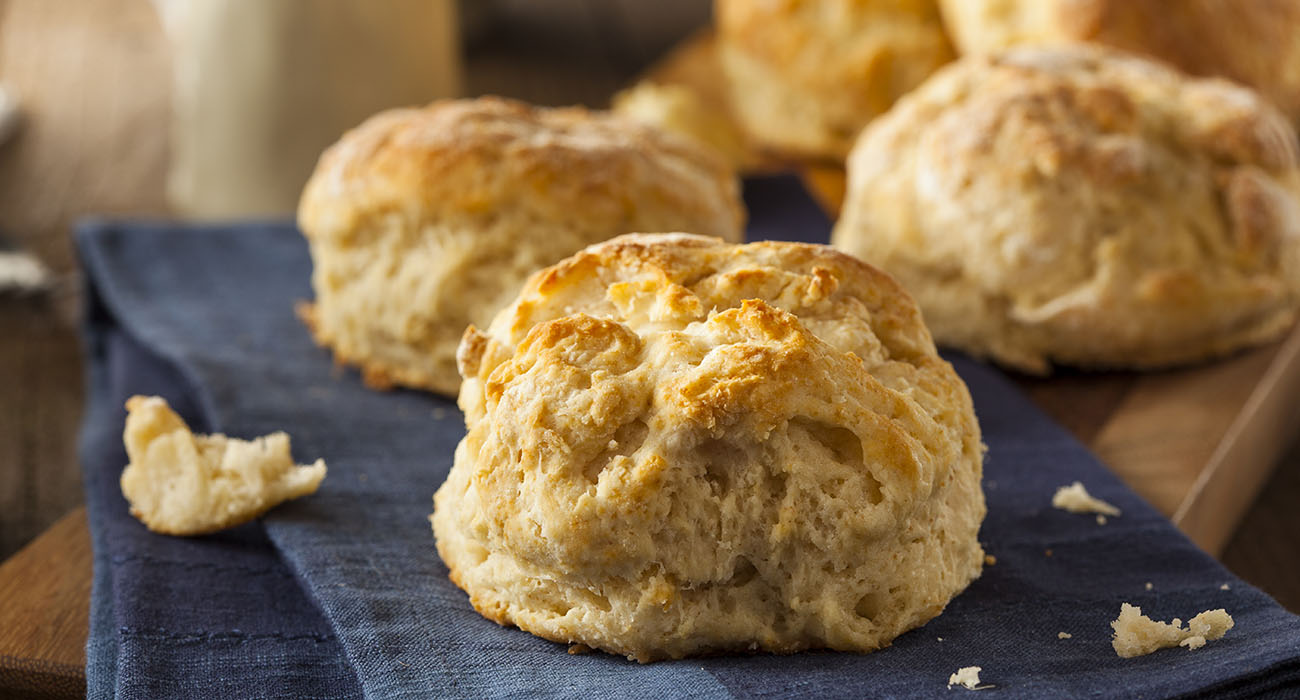 Ingredients
Butter, melted
1 package        Active, dry yeast
2 Tbsp             Water, warm (105-115 degrees)
5 cups              Flour, self-rising
1 /4 cup           Sugar
1 /2 tsp            Baking soda
1 cup                Shortening
2 cups              Buttermilk
Instructions
Preheat oven to 400 degrees.
Grease baking pan with melted butter. Dissolve yeast in warm water. Set aside. In mixing bowl, combine flour, sugar and baking soda. With pastry cutter or fork, cut in shortening until mixture resembles course meal. Combine buttermilk and yeast water.
Gradually add liquids to flour mixture, stirring with fork until flour is moistened. Turn dough onto lightly floured surface and roll out 1 /2 inch thick. Cut with 2-inch biscuit cutter, dipping cutter into flour between cuts. Press cutter straight down without twisting for straight-sided, evenly shaped biscuits. Place close together in prepared pan. Cover with damp cloth and let rise one hour (dough will not double in size).
Bake for 15-20 minutes or until brown. Brush tops with melted butter while hot. Yield: 30-40 biscuits
© Copyright 2023 unless otherwise noted. New South Restaurant Group • 3904 Hardy St Hattiesburg MS 39402 • 601.264.0657