RobertStJohn.com
Stuffed Tomatoes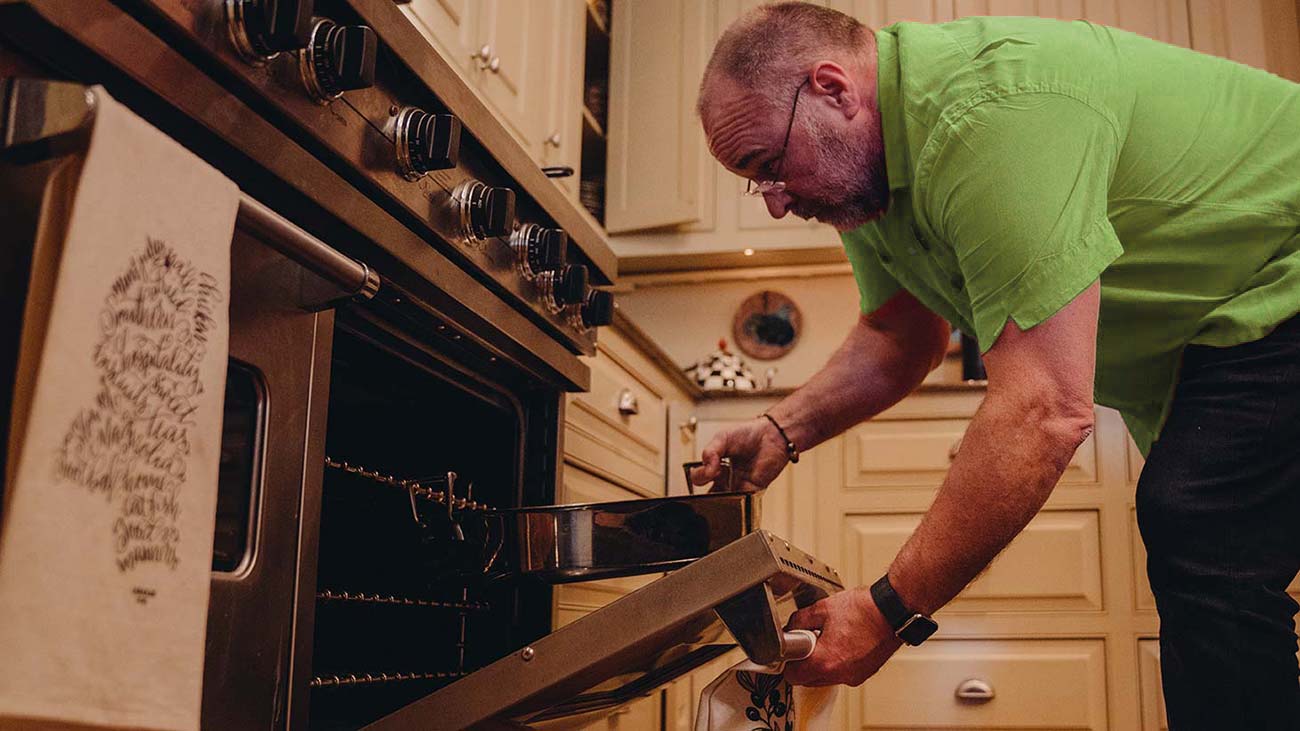 Ingredients
6 large tomatoes, not too ripe
2 Tbsp Olive Oil
1/4 cup Shallot, minced
2 Tbsp Yellow onion, minced
1/4 tsp Salt
1/4 tsp Black Pepper
1/2 cup Tomato pulp, scooped from the tomatoes and chopped
1 Tbsp Orange juice
1 tsp Worcestershire sauce
1/4  cup Pesto
1/3 cup Seasoned Italian bread crumbs
Instructions
Remove the core of the tomatoes and slice across the very top of the tomato. Using a teaspoon scoop out about 1 Tbl of the pulp from each tomato and roughly chop it.
Over low heat, heat olive oil in a small sauté pan. In the sauté pan cook the shallot, onion, salt, and pepper for 5 minutes. Add the tomato pulp, orange juice, and Worcestershire sauce and cook 4-5 minutes more. Remove from the heat and stir in the pesto.
Divide the mixture evenly among the hollowed-out tomatoes. Sprinkle breadcrumbs over the tops of the tomatoes.
Prepare the grill. Cook tomatoes over direct medium heat for 5 minutes, rotating tomatoes one-quarter turn and cooking for 3-5 minutes more. Serve immediately.
© Copyright 2023 unless otherwise noted. New South Restaurant Group • 3904 Hardy St Hattiesburg MS 39402 • 601.264.0657