RobertStJohn.com
Shrimp Empanadas
The perfect frozen party food. Keep a batch in the freezer and when unexpected company shows up, pop them in the oven. They'll wonder how you made something that tastes so good, and looks so complicated, so quickly.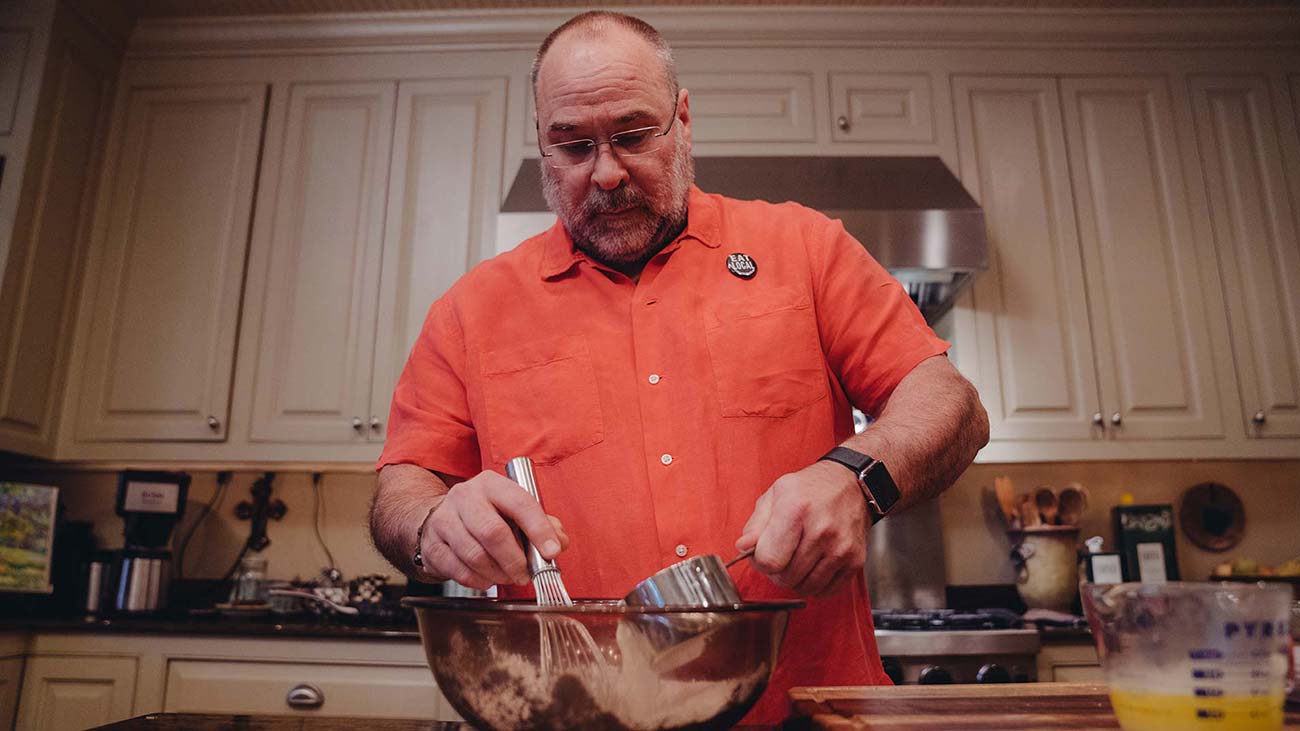 Ingredients
1 Tbsp olive oil
1 /4 pound fresh shrimp
1 tsp blackening seasoning
1 tsp Old Bay seasoning
1 /2 tsp salt
1 Tbsp bacon fat
1 /3 cup red onion, minced
1 Tbsp garlic, minced
1 /4 cup red bell pepper, minced
1 Tbsp minced jalapeno peppers
1 /4 tsp salt
1 /2 tsp chili powder
1 /2 tsp ground cumin
1 tsp creole seasoning
1 tsp black pepper, freshly ground
1 /4 cup cream cheese, softened
2 tsp hot sauce
2 Tbsp green onions, thinly sliced
2 Tbsp cilantro, chopped fine
1 recipe cream cheese pastry
Instructions
Toss the shrimp in the blackening seasoning, Old Bay and 1/2 tsp salt.
In a medium sized sauté pan, heat olive oil over high heat and sauté seasoned shrimp until pink and cooked through. Remove shrimp from the pan and cool completely. Finely chop the chilled shrimp and place in a mixing bowl.
In a separate sauté pan, heat the bacon fat over medium heat. Sauté onion, garlic, peppers and salt for one-two minutes. Stir in the cumin, chili powder, Creole seasoning and black pepper and cook one more minute. Remove from heat and cool completely.
In the bowl with the shrimp, add onion mixture, cream cheese, hot sauce, green onions, and cilantro. Once cooled, add the vegetable mixture, blend well and refrigerate until firm.
© Copyright 2023 unless otherwise noted. New South Restaurant Group • 3904 Hardy St Hattiesburg MS 39402 • 601.264.0657