RobertStJohn.com
Sausage and Cheddar Ryes
Perfect with cocktails when uninvited guests show up.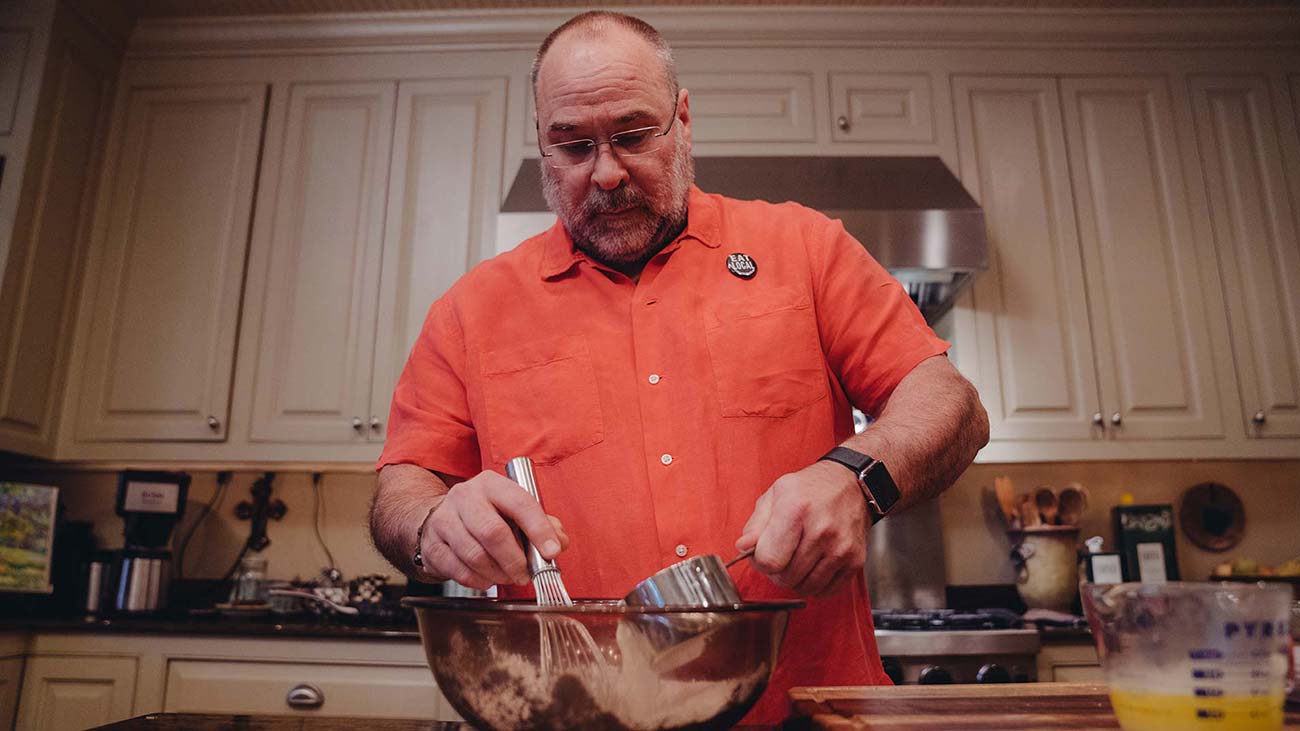 Ingredients
1 pound ground beef
1 pound hot breakfast sausage
1 /4 cup onion, finely minced
1 /4 cup red bell pepper, finely minced
1 Tbsp garlic, minced
1 /2 pound sharp cheddar cheese
1 /2 pound cream cheese
1 /4 cup finely minced green onion
2 tsp creole seasoning, recipe page xxx
1 tsp Worcestershire Sauce
1 tsp Tabasco
1 loaf Miniature rye bread
Instructions
Brown ground beef and sausage cooking thoroughly. Drain excess fat and add onion, pepper and garlic. Cook 4-5 more minutes. Remove from heat and allow mixture to cool.
While mixture is cooling, combine remaining ingredients in the bowl of an electric mixer. Using the paddle attachment, blend until well incorporated. Add beef-sausage mixture and slowly blend once more.
Spread mixture evenly (about ¼" thick) onto slices of miniature rye.
Freeze on sheet pans and then transfer to airtight baggies.
To cook: Bake at 350 degrees for 10-12 minutes.
© Copyright 2023 unless otherwise noted. New South Restaurant Group • 3904 Hardy St Hattiesburg MS 39402 • 601.264.0657