RobertStJohn.com
Salt Crusted Fish
Salt-crusted fish is a time-honored recipe. The first time I was exposed to it was at the Culinary Institute of America at Greystone in Napa Valley. One of the chefs there salt-crusted a salmon. Though the best salt-crusted fish I have ever eaten was a sea bass cooked at Da Romano on the island of Burano. Any restaurant that has hosted Ernest Hemingway and Keith Richards during their run is OK in my book. It reminded me of an Italian version of the New Orleans mainstay Galitoire's. The salt-crusted sea bass, however, reminded me of nothing I have ever eaten before. Perfect.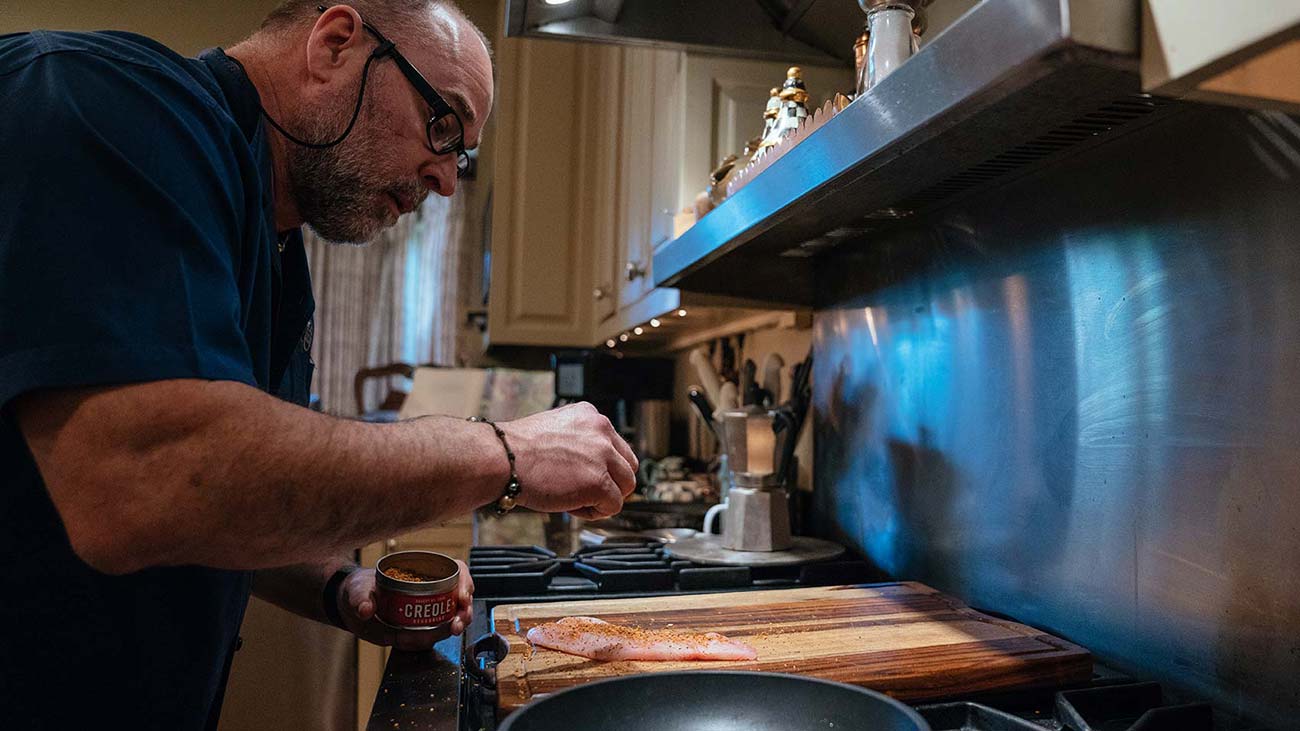 Ingredients
1 – 4-5 lb. whole fish, cleaned, scaled and gutted (preferably bass or snapper)
8 Large egg whites
2 cups Rock salt
2 cups Kosher salt
2 each Lemons, cut into wedges
Extra virgin olive oil as needed
Instructions
Preheat the oven to 450.
Add the egg whites to the bowl of a stand mixer fitted with the whip attachment and mix on medium-high speed until soft peaks form, about 2 minutes. Reduce speed to low and fold in the salts until thoroughly combined.
Spread a thin layer of the salt and egg mixture on a large baking pan, about ½ cup. Place the fish on the pan and cover completely with the remaining egg and salt mixture. Using your hands, make sure the fish is completely covered and packed tightly, as if you were making a sand castle.
Bake for 25-30 minutes, remove from the oven and let rest for 10-15 minutes.
Using a wooden spoon or the handle of a chef knife, strike the crust to crack it. At this point you should be able to remove the salt crust in large pieces from the top of the fish. Carefully, fold the top half of the fish towards the spine and place on a serving platter. Divide the meat among 6-8 plates and finish with a drizzle of extra virgin olive oil and a squeeze of lemon.
© Copyright 2023 unless otherwise noted. New South Restaurant Group • 3904 Hardy St Hattiesburg MS 39402 • 601.264.0657