RobertStJohn.com
Parmesan and Panko Crusted Eggplant with Comeback Dipping Sauce
When prepared correctly, there is a buttery quality to the eggplant in this recipe. These should be served immediately. Comeback sauce is the perfect accompaniment; the pepper jelly dipping sauce would work well, too. Panko bread crumbs are also called Japanese bread crumbs. They are perfect for this recipe as they add texture and crunch.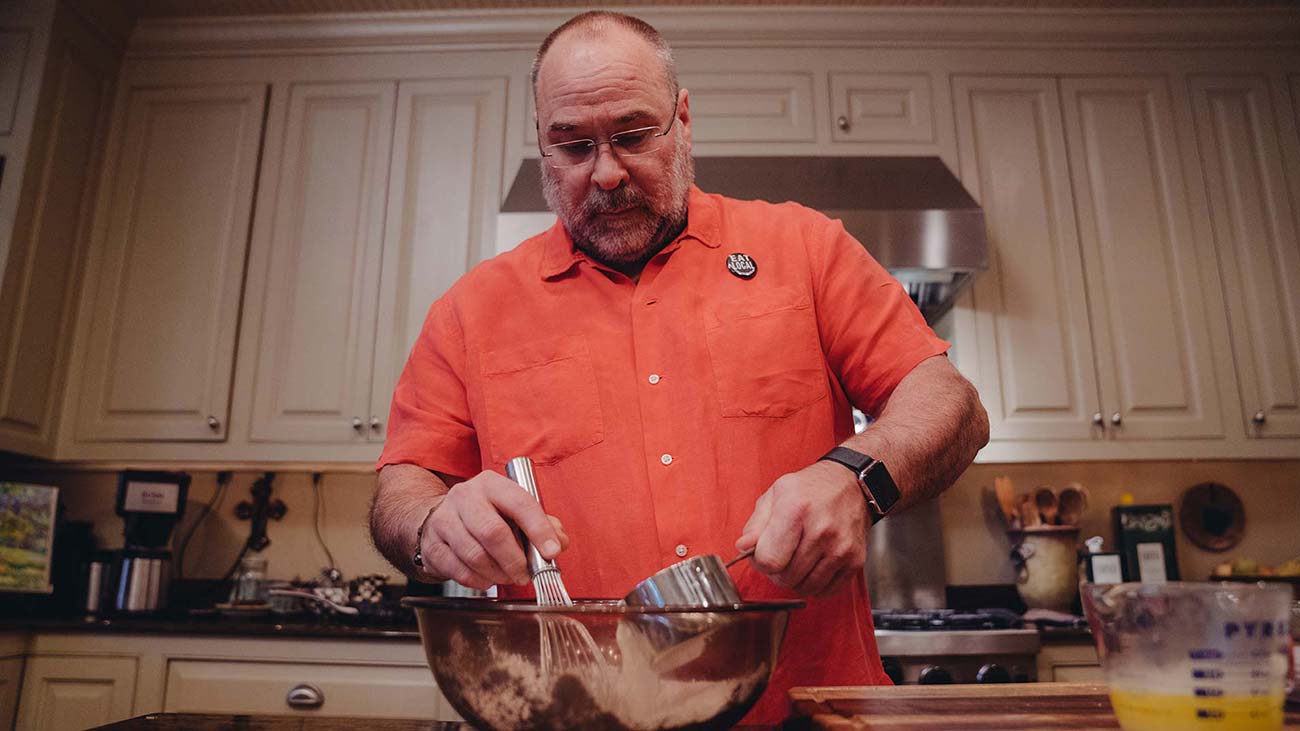 Ingredients
1 large eggplant, cut into 3-inch long squared sticks, (3 inches x 1 /2-inch x 1 /2-inch) about the size of a forefinger.
1 Tbsp           kosher salt
1 cup             seasoned flour page
1 cup             egg wash (3 eggs beaten with 1/4 cup water)
1 1/2 cup      Panko bread crumbs
2 tsp              black pepper
1 cup             freshly grated parmesan cheese
1 Tbsp          finely chopped parsley
Vegetable or peanut oil for frying
Instructions
Place cut up eggplant in a colander and sprinkle with the kosher salt. Allow the eggplant to drain for one hour.
Preheat oil in a fryer or deep cast iron skillet to 350.
Three-bowl breading procedure: Place seasoned flour in the first bowl, egg wash in the second, and breadcrumbs, cheese, parsley and black pepper in the third.
Dredge eggplant sticks in the flour, shaking off excess. Dip into egg wash, then into breadcrumb mixture. Coat eggplant sticks thoroughly.
Fry eggplant sticks four to six at a time until golden brown. Place on paper towels to drain Serve with Comeback Sauce.
Yield: 25-30 sticks
© Copyright 2023 unless otherwise noted. New South Restaurant Group • 3904 Hardy St Hattiesburg MS 39402 • 601.264.0657