RobertStJohn.com
Not Your Ordinary, Average, Everyday Cheese Tart
One of the easiest recipes in the book. There are a lot of versions of this recipe floating around. This is mine. It is not a true tart for many reasons, but that's what I call it. Once you taste it you'll love it, and you can call it whatever you like.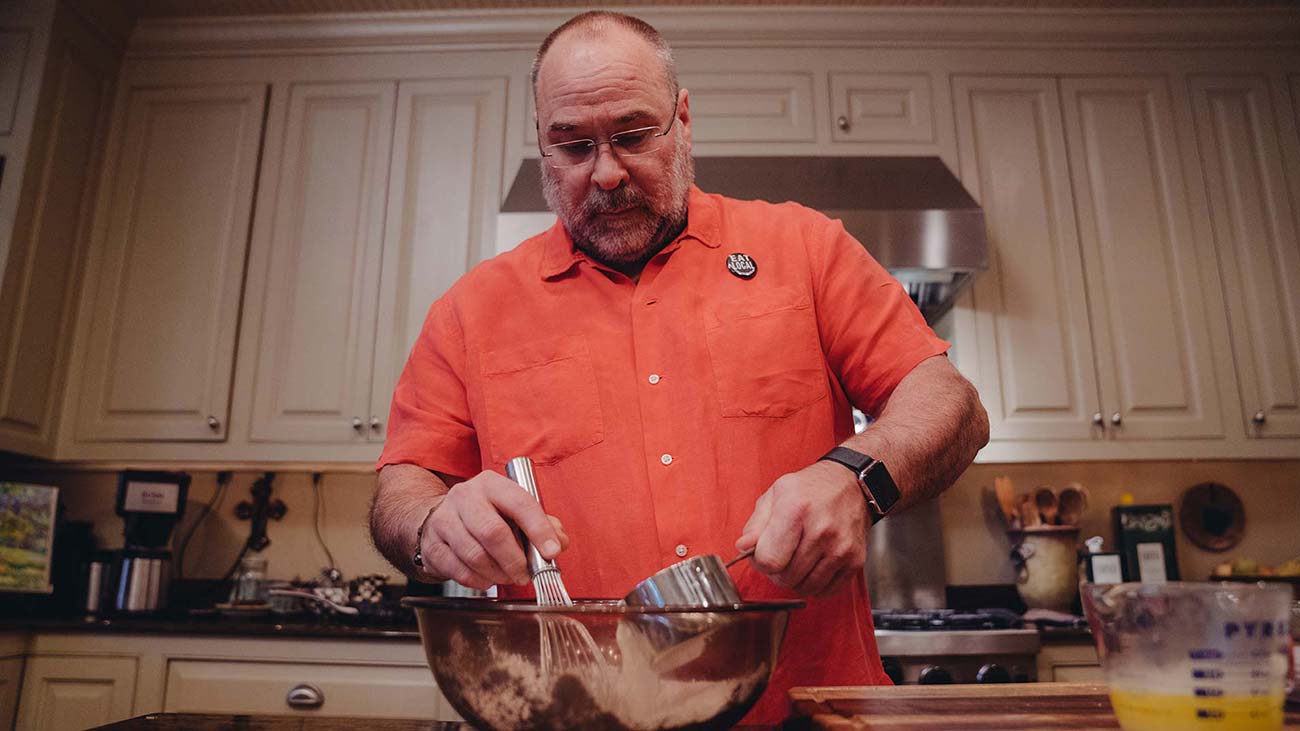 Ingredients
2 Tbsp             unsalted butter
2 cups              onion, diced
1 cup               shallot, minced
1 1 /2 tsp         salt
1 tsp                black pepper, freshly ground
1 pound           cream cheese, softened
1 /2 pound       white cheddar, grated, room temperature
1 cup               homemade mayonnaise, recipe page xxx
2 tsp                hot sauce
1 tsp                garlic, minced
Instructions
Preheat oven to 425.
Heat butter in a large sauté pan over medium heat. Place onions, shallots, salt, and pepper in the pan. Slowly cook onions, stirring often until caramelized with a rich brown color.
Place all ingredients into a mixing bowl and stir until the mixture becomes smooth and creamy.
Spoon into a shallow soufflé dish (Recipe can be made two days ahead of time and refrigerated at this point).
Bake for 15 minutes.
© Copyright 2023 unless otherwise noted. New South Restaurant Group • 3904 Hardy St Hattiesburg MS 39402 • 601.264.0657