RobertStJohn.com
Lobster Risotto
This is a recipe we use in the Purple Parrot Café. Chef Jeremy Noffke often pairs this with beef. I suggest you do the same.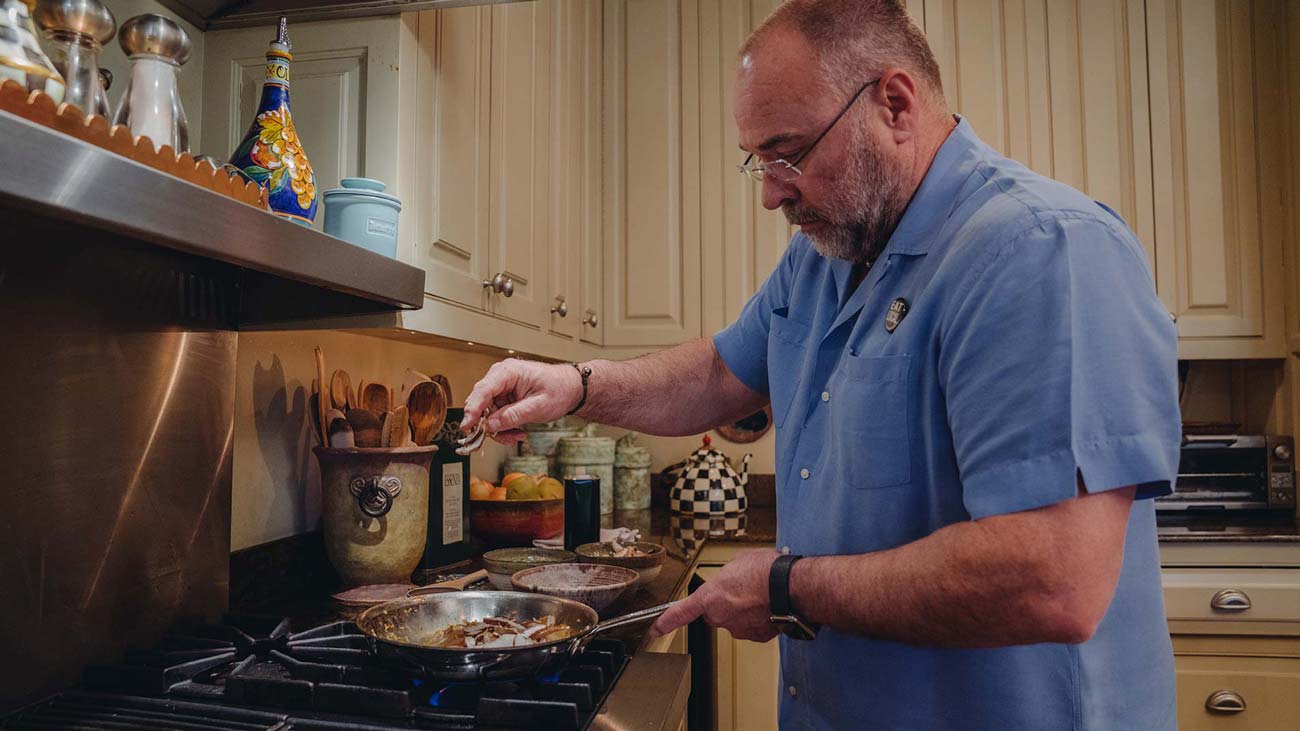 Ingredients
1 recipe Risotto (see recipe) made with Lobster Stock (see recipe)
1 ½ – 2 lbs. Lobster meat, reserved from Lobster Stock, cut into 1" pieces
4 Tbl Unsalted butter
2 Tbl Shallot, minced
½ cup Fennel, small diced
2 Tbl Dry white wine
1 Tbl Kosher Salt
½ tsp Fresh ground black pepper
1 cup Lobster Stock
2 Tbl Fresh chive, chopped
Shredded Parmigiano Reggiano as needed
Instructions
Melt the butter in a large skillet over medium heat. Add the shallot and fennel and sweat until tender, about 3-4 minutes. Add the lobster meat, salt and pepper and continue cooking for 3-4 minutes, stirring frequently. Deglaze the pan with the wine and cook until about half the wine has evaporated, about 2 minutes. Add the stock and bring to a simmer. Fold in the cooked risotto and stir frequently until stock has been absorbed and the risotto is hot.
Divide among 6-8 bowls and finish each with 1 tsp chopped chive, shredded cheese and extra virgin olive oil as needed.
© Copyright 2023 unless otherwise noted. New South Restaurant Group • 3904 Hardy St Hattiesburg MS 39402 • 601.264.0657