RobertStJohn.com
Key Lime Grilled Shrimp with Pecan-Spiked Rice
For this recipe you need the zest and juice from Key Limes. Use the fine-cut side of a cheese grater to remove the zest from the limes before juicing them.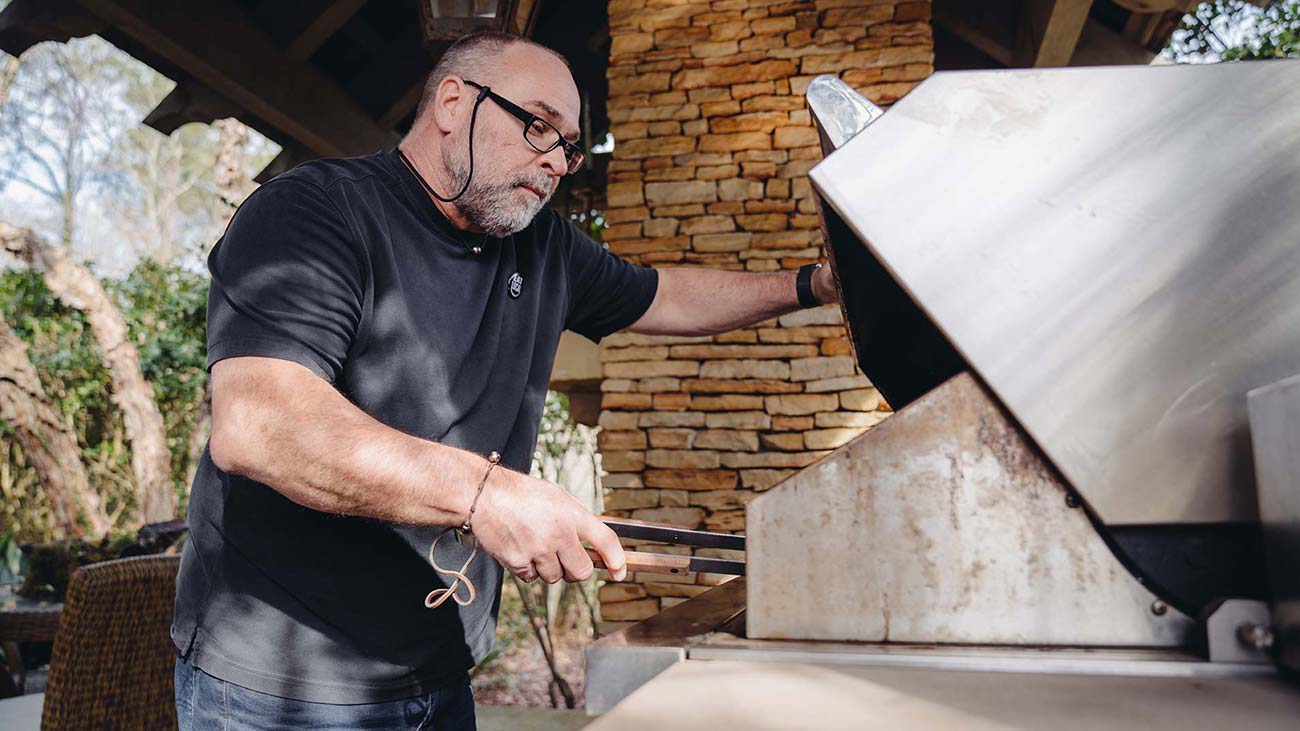 Ingredients
36 Large Shrimp, peeled, deviened
1/4 cup No-Stick Grilling Marinade for Seafood
2 Tbl Honey
1 tsp Key Lime Zest
2 tsp Kosher Salt
1/2 tsp Black Pepper, freshly ground.
Key Lime Beurre Blanc
2/3 cup White Wine
1 Tbl White Vinegar
1/3 cup Fresh Key Lime Juice
1/4 cup shallots, finely chopped
1 tspl garlic, minced
1/4 cup whipping cream
1 pound unsalted butter, cut into small cubes, then chilled
1 teaspoon Kosher Salt
1 tsp Key Lime Zest
1 Tbl Fresh Chives, chopped
Pecan Spiked Rice
2 Tbl Unsalted Butter
1/2 cup Yellow Onion, small dice
1/4 cup Shallot, minced
1 tsp Kosher Salt
1 Bay Leaf
1 cup White Rice
2 cups Chicken Broth, hot
1/4 tsp Black Pepper, freshly ground
1 cup Pecan Pieces, chopped and toasted
Instructions
Place the shrimp in a mixing bowl and add the marinade, honey and lime zest. Marinate for one hour before grilling. Place a grill screen over direct-high heat. Once the grill screen is preheated, sprinkle the shrimp with the salt and pepper and grill for 6-8 minutes, turning once while cooking.
Key Lime Beurre Blanc
In a small saucepan over medium heat, reduce wine, vinegar, lime juice, shallots, and garlic. When almost all liquid has evaporated, add cream. Reduce cream by half. Reduce heat slightly and incorporate the butter adding a few pieces at a time. Stir constantly using a wire whisk until butter is completely melted. Remove from heat. Strain the sauce and add the lime zest and salt. Hold in a warm place until needed. Stir in the fresh chopped chives just before serving.
Pecan Spiked Rice
Melt butter over medium heat in a 1 1/2 quart sauce pot. Add onion, shallot, salt, and bay leaf and cook 4-5 minutes, stirring often to prevent browning. Add the rice and continue to cook until the grains of rice are thoroughly heated. Stir in the chicken broth and black pepper and bring the broth to a simmer. Lower the heat and cover the rice Cook 18-20 minutes, until all liquid is absorbed. Stir in toasted pecans.
To serve, place the rice on serving dishes. Top the rice with 6 shrimp and ladle the sauce over the shrimp.
Yield: 6 servings
© Copyright 2023 unless otherwise noted. New South Restaurant Group • 3904 Hardy St Hattiesburg MS 39402 • 601.264.0657