RobertStJohn.com
Grilled Oysters Rockefeller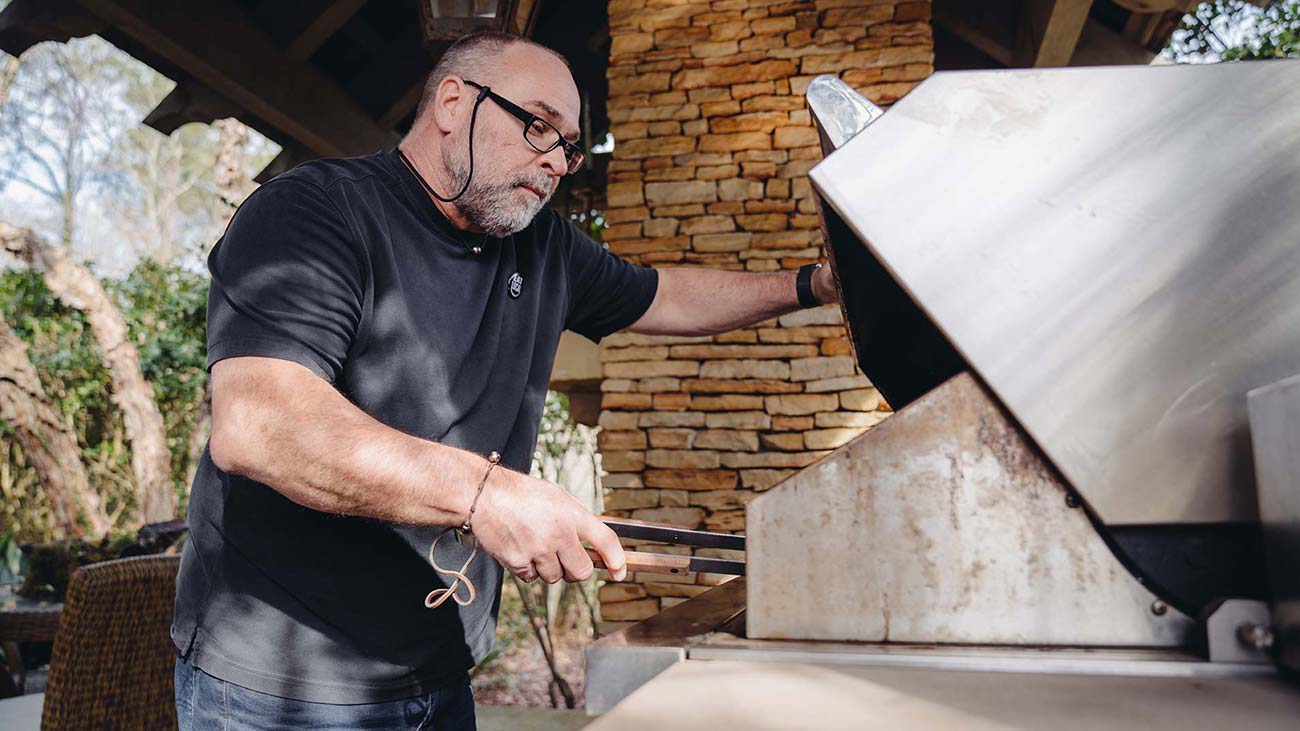 Ingredients
1 cup Unsalted Butter
2 Tbl Garlic, minced
1 tsp Dried Tarragon
1 ½  cups Panko Bread Crumbs
1/2 cup Shallot, small dice
8 cups Fresh Spinach, chopped
1 cup Pernod
1 tsp Kosher Salt
1/2 tsp Black Pepper, fresh ground
1/2 tsp Hot Sauce
1/3 cup Olive Oil
1 cup Parmesan Cheese, grated
3 Tbl Parsley, chopped
2 dozen Fresh Oysters
Instructions
Melt butter in a skillet. Sauté the garlic and dried tarragon for 2 minutes. Take half of the garlic butter and add it to the bread crumbs in a mixing bowl. Set aside to cool.
To the remaining garlic butter in the skillet, add the shallots and spinach, cook 3 minutes until the spinach wilts. Deglaze the pan with Pernod. Season with salt and pepper and hot sauce. Allow the mixture to cook for a few minutes.
To the bread crumbs, add the olive oil, parmesan and parsley, season with salt and pepper.
Using a kitchen towel, hold each oyster firmly. Insert an oyster knife in the small opening between the shells where the oyster is hinged. Gently pry open the oyster. Loosen the oyster from the shell by carefully running the knife below the oyster, trying to keep as much of the oyster liquor in place.
Top each oyster with 2 teaspoons of the spinach mixture. Sprinkle the spinach with the prepared bread crumbs.
Prepare the grill. Cook the oysters, shell side down over direct high heat for 5-6 minutes. Use tongs to remove the oysters from the grill and serve immediately.
Yield: 4-8 servings depending on how much you or your guests like oysters
© Copyright 2023 unless otherwise noted. New South Restaurant Group • 3904 Hardy St Hattiesburg MS 39402 • 601.264.0657