RobertStJohn.com
Cornmeal Biscuits with Fig Butter
Fig butter is addictive. It is the perfect accompaniment on biscuits, batter breads, toast, croissants, or a loved one.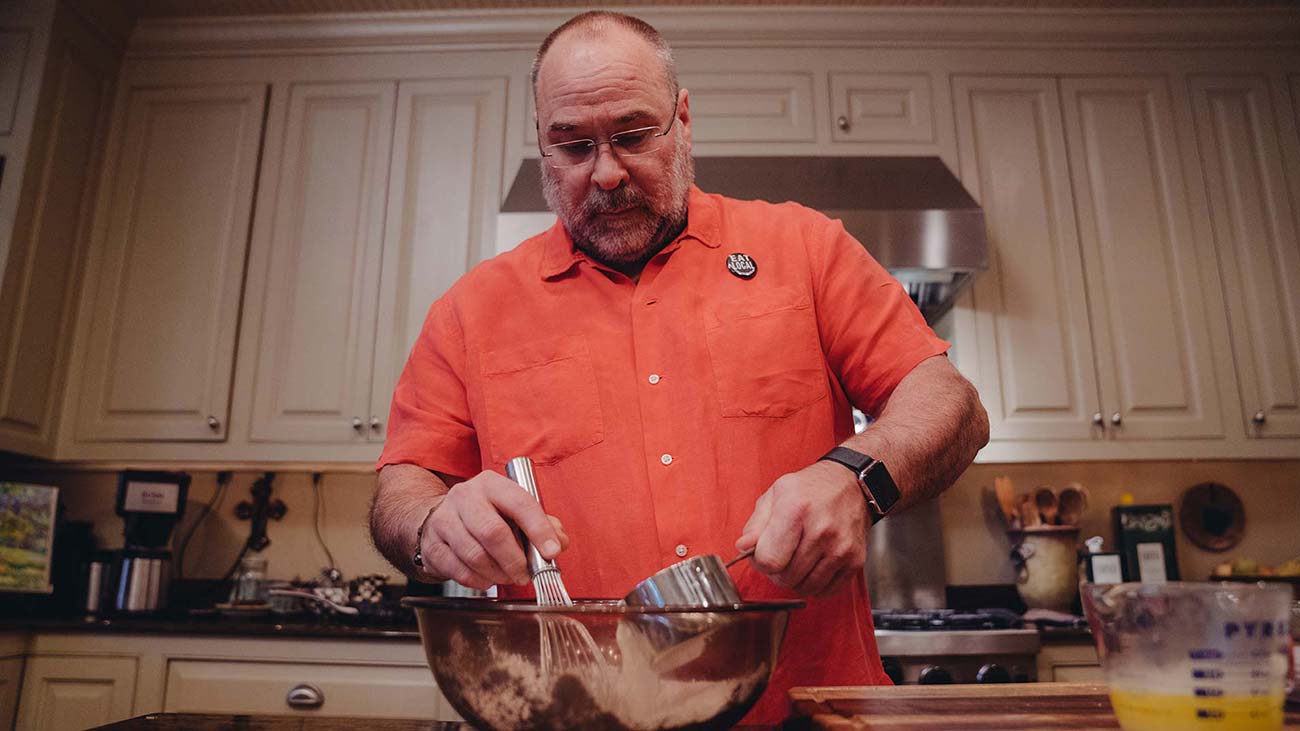 Ingredients
1 1 /2 cups all porpoise flour
1 /2 cup cornmeal
1 1 /2 tsp baking powder
1 tsp salt
1 tsp poultry seasoning
1 /4 cup sugar
1 /4 cup cold butter, cut into small pieces
1 /4 cup solid vegetable shortening, cold
1 cup milk
Instructions
Preheat oven to 400 degrees
In a large bowl, combine flour, cornmeal, baking powder, salt, poultry seasoning and sugar. Add the cold shortening and butter pieces and blend well using your hands until the mixture resembles coarse crumbs. Stir in milk. The dough will be moist and sticky.
Dust a work surface with flour and cornmeal. Turn dough onto the floured surface. Gently fold each side toward the center. Flour surface again, and repeat process once more.
Using your hands, press the dough out until it is one-inch thick.
Cut 1 1 /2-inch size biscuits and place them on a lightly greased baking sheet. Let biscuits rest 15 minutes before baking.
Bake for 15 minutes, or until golden brown
Yield: 25-30 biscuits
© Copyright 2023 unless otherwise noted. New South Restaurant Group • 3904 Hardy St Hattiesburg MS 39402 • 601.264.0657