RobertStJohn.com
Chicken Skewers with Georgia Peanut Dipping Sauce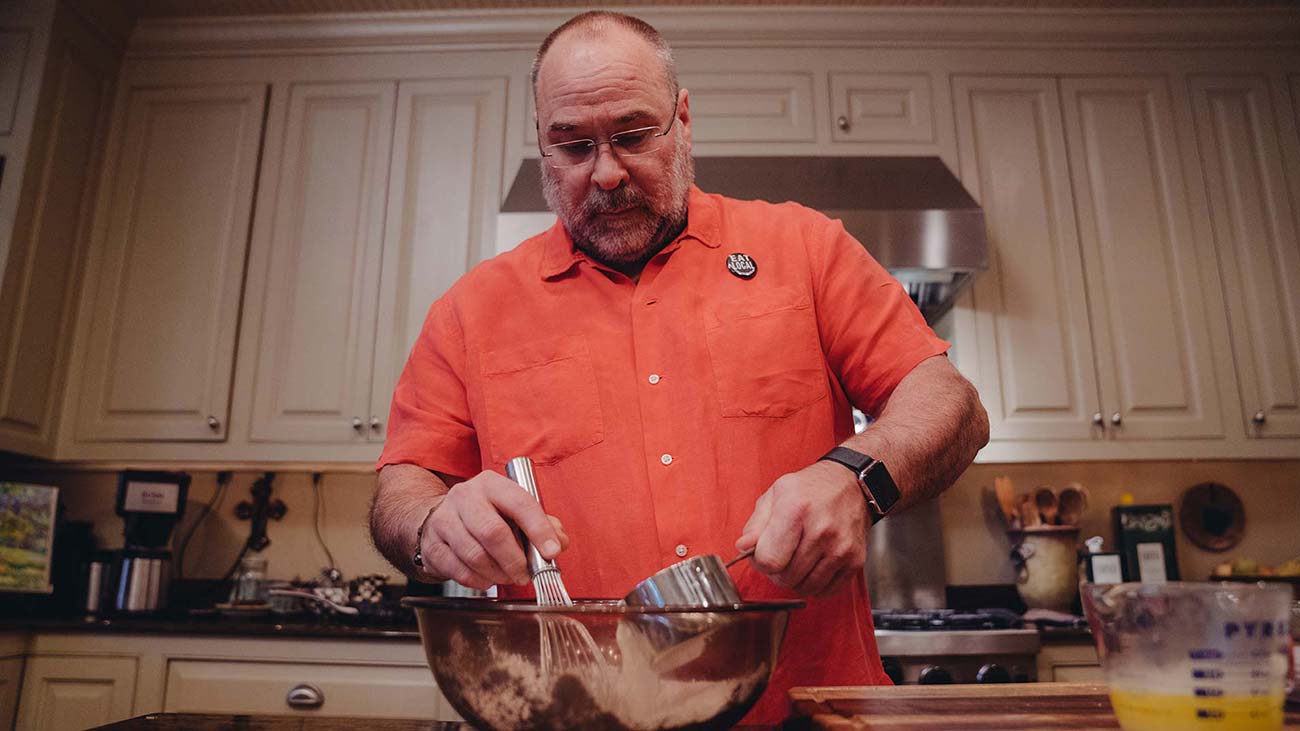 Ingredients
Make sure and use fish sauce and coconut milk when making the peanut sauce. No substitutes.
 Skewer Soak
1 cup water
1 Tbsp           soy sauce
1 /4 cup        coconut milk
20 6-inch     wooden skewers
Chicken Marinade
1 /4 cup         pineapple juice
2 Tbsp           soy sauce
1 tsp               minced garlic
1 Tbsp            sesame oil
1 /4 cup         Thai chili sauce1 pound  boneless skinless chicken breasts, cut into 20 strips
2-3 Tbsp        peanut oil
Instructions
Combine water, soy sauce and coconut milk together and soak the skewers in the mixture for 2-4 hours. Use a plastic-wrapped weight to keep the skewers submerged in the mixture.
Thread the chicken on to the soaked skewers, leaving a small portion of the skewer empty so that it can be picked up after cooking.
Combine pineapple juice, soy sauce, garlic, sesame oil and chili sauce.
Pour marinade over the chicken skewers and allow them to soak for 3-4 hours. The chicken should be refrigerated while marinating.
Preheat oven to 375.
Over high heat, heat enough peanut oil in a large, non-stick skillet to lightly coat the surface. Drain the marinated skewers. Sear the chicken skewers six to seven skewers at a time. Flip skewers after one or two minutes and brown other side. Once both sides are browned, place skewers on a baking sheet. Repeat process with remaining skewers, working in small batches, and adding oil to the pan as needed until all skewers have been seared. Hold until party time.
Bake skewers for five to six minutes and served with Georgia Peanut Dipping Sauce.
You may marinate and sear the skewers one day in advance. Wrap and store in the refrigerator until party time.  Let skewers sit at room temperature 15 minutes before baking.
© Copyright 2023 unless otherwise noted. New South Restaurant Group • 3904 Hardy St Hattiesburg MS 39402 • 601.264.0657