RobertStJohn.com
Baked Shrimp Toast
Always use freshly grated parmesan cheese. Never use that powdery stuff that comes in a can. Use pepper-jelly dipping sauce, plum sauce, or muscadine sauce with this recipe.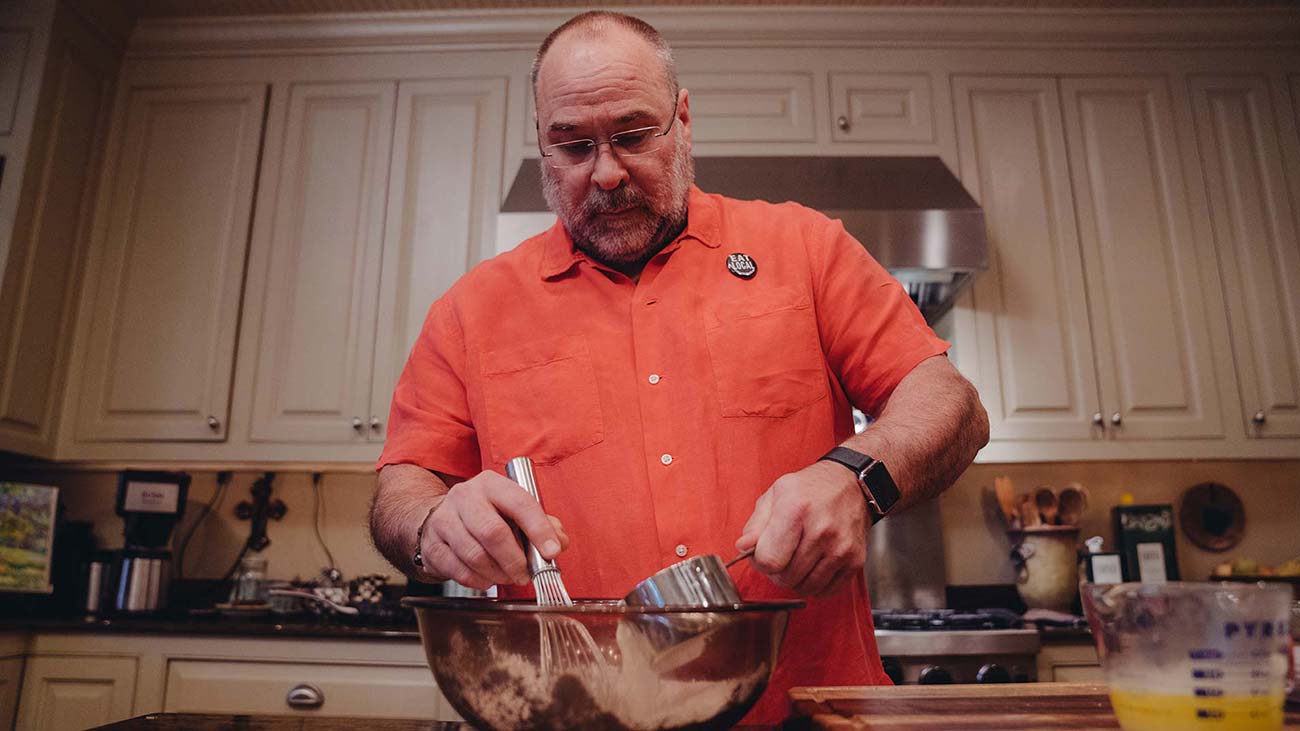 Ingredients
1 1 /2 cups small shrimp, (approximately 10 ounces)
1 quart water
1 tsp crab boil
1 tsp salt
8 ounce package cream cheese
1 Tbsp finely minced onion
1 /2 cup mayonnaise
1 /4 cup sour cream
1 /2 tsp minced garlic
1 /4 cup freshly grated parmesan cheese
1 tsp creole mustard
2 Tbsp finely chopped green onions
1 tsp hot sauce
1 /4 tsp old bay seasoning
1 /8  tsp cayenne pepper
1 small loaf French bread, cut into 1 1 /2 inch rounds
Instructions
In a sauce pot, bring water, crab boil, and salt to a boil. Cook shrimp thoroughly, drain and cool. When shrimp has cooled, rough chop into small pieces.
Combine all remaining ingredients except French bread. Add shrimp.
Spread a thick layer of shrimp mixture onto French bread rounds. Place rounds on a baking sheet and freeze. When completely frozen, transfer to an airtight plastic bag.
To cook: Preheat oven to 350. Remove from freezer. Place on baking sheet and cook 15 minutes.
Makes 25-30 toasts.
© Copyright 2023 unless otherwise noted. New South Restaurant Group • 3904 Hardy St Hattiesburg MS 39402 • 601.264.0657