RobertStJohn.com
Baked Stuffed Brie
Make sure to carefully seal the brie in the pastry so the cheese doesn't ooze out when baking. Bake straight from the refrigerator; do not let the pastry sit out before baking. Apples can be substituted for pears.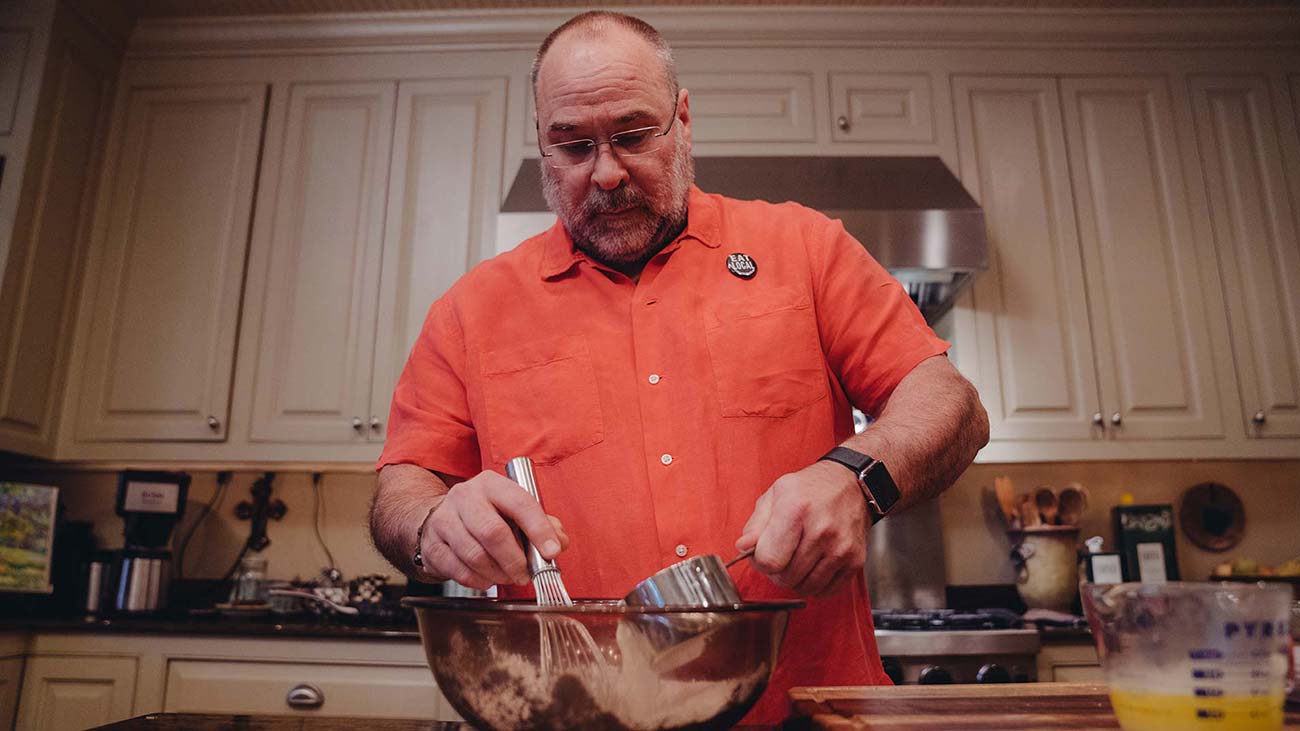 Ingredients
1- 16 ounce wheel of brie, or 2 8-ounce wedges
1 pie crust
2 Tbl butter
1 /4 cup shallot, minced
1 1 /2 cups fresh pears, small dice
1 /4 cup Calvados or Brandy
1 tsp pepper, freshly ground
2 tsp thyme, freshly chopped
1 /2 cup almond slivers, toasted and chopped
Egg wash
1 egg
2 Tbsp water
Instructions
Beat together well
Preheat oven to 350
In a medium-sized skillet, melt butter over medium heat. Cook shallots for two minutes. Add diced pears. Cook pears for five minutes. Add Calvados and simmer until almost dry. Stir in pepper, thyme, and chopped almonds. Remove mixture from the heat, and cool completely before stuffing brie.
To prepare the brie, use a spoon to scrape the rind off of the cheese. Dip a sharp knife into hot water, and slice the cheese round across the center, cutting in half horizontally so that you have two thin discs or wedges. Place the pear mixture on top of one of the half-wheels of cheese (spreading on exposed-cheese side), and top with the remaining half-wheel of cheese.
Roll the pie crust to 1 /8-inch thickness, and wrap brie in pastry. Make sure cheese is entirely enclosed in pastry. Place— seam side down— on a baking sheet, and brush with egg wash.
Refrigerate 30 minutes before cooking.
Bake for 40 minutes.
Remove from oven and allow pastry to cool for 10 minutes before serving.
© Copyright 2023 unless otherwise noted. New South Restaurant Group • 3904 Hardy St Hattiesburg MS 39402 • 601.264.0657