RobertStJohn.com
Artichoke Tart
This can also be served as a side dish with dinner. It can be made two days in advance and refrigerated. To serve after it has been refrigerated, allow to sit  at room temperature for one hour before serving.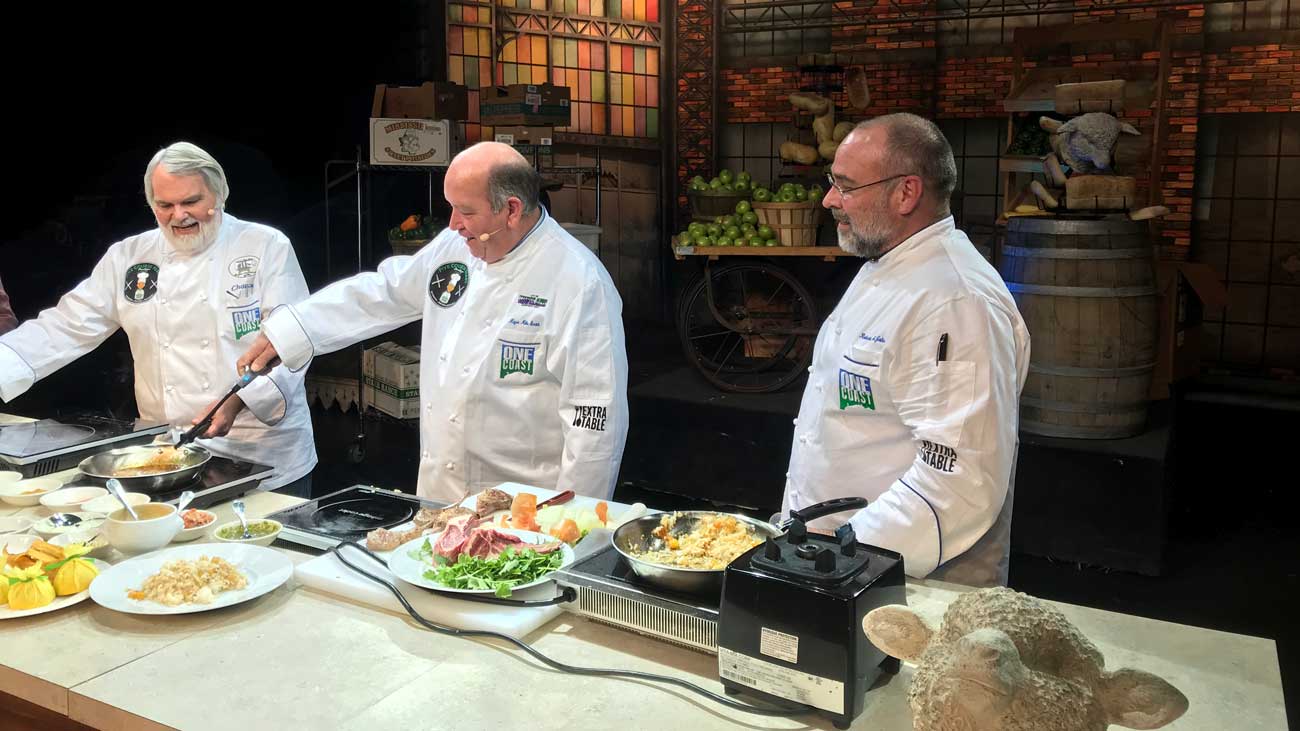 Ingredients
2  6-ounce jars marinated artichoke hearts
1 cup yellow onion, minced
1 /4 cup red pepper, finely diced
1 Tbl garlic, minced
1 /8 tsp thyme
1 /8 tsp oregano
4 eggs
1 tsp creole mustard
1 tsp creole seasoning
1 /2 cup Japanese bread crumbs
1 /4 tsp hot sauce
1 /2 cup parmesan cheese, grated
1 cup cheddar cheese, grated
1 tsp black pepper, freshly ground
1 /4 cup green onion, minced
Instructions
Preheat oven to 325.
Drain artichokes reserving two tablespoons of the marinating liquid.
Place the two tablespoons of liquid in a small sauté pan over medium heat. Add onions and red pepper and cook three to four minutes. Add garlic, oregano and thyme and cook two to three minutes more. Remove from heat and cool.
Rough chop artichokes. Whip the eggs and mix all ingredients together in a mixing bowl.
Spread the mixture into a 9" buttered pie pan. Bake 30 minutes.
Remove from oven and cool to room temperature. Cut into 16 wedges and serve.
Yield: 16 small portions, or eight large portions
© Copyright 2023 unless otherwise noted. New South Restaurant Group • 3904 Hardy St Hattiesburg MS 39402 • 601.264.0657