RobertStJohn.com
Zucchini Pasta
Gluten free is all the rage these days. This recipe takes care of that, and is vegetarian, too.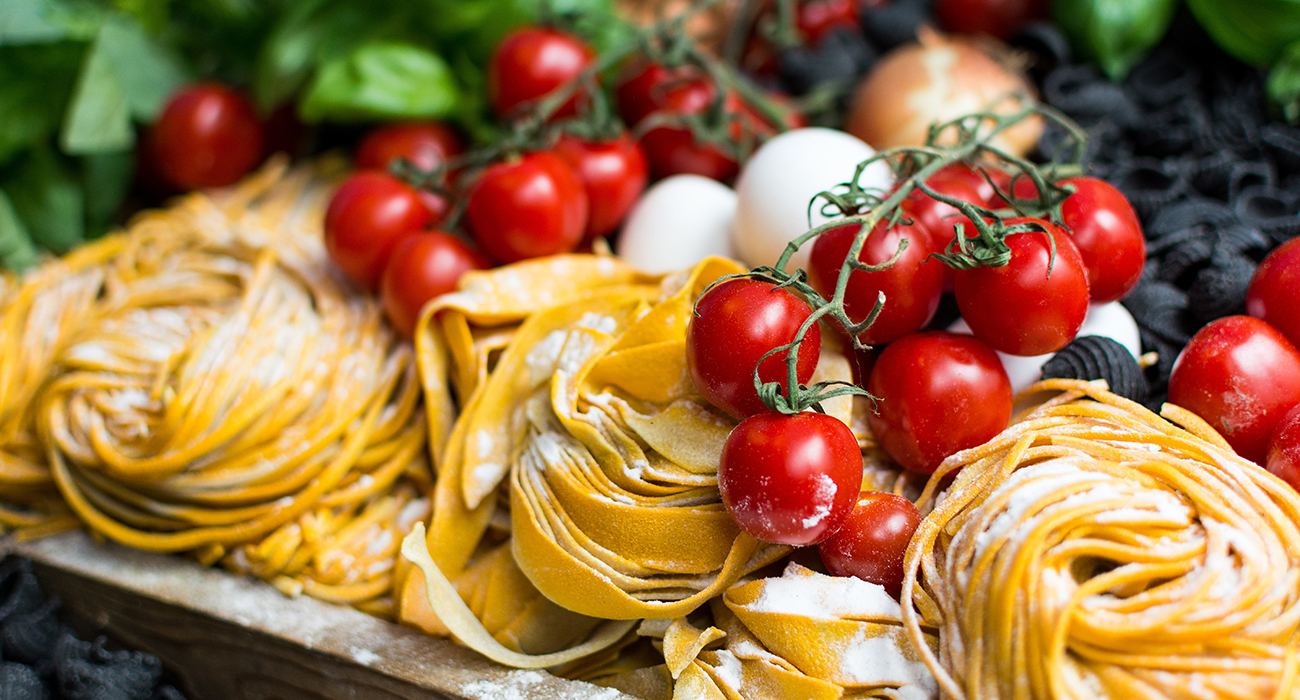 Ingredients
3 lbs. Zucchini
1 Tbl + 1 tsp Kosher salt
½ cup + 2 Tbl Extra virgin olive oil
1 tsp Fresh garlic, minced
2 cups Roma tomatoes, small diced
½ cup Pesto (see recipe)
2 Tbl Dry white wine
1 tsp Fresh ground black pepper
Grated Parmigiano Reggiano as needed
Instructions
Slice the zucchini on a mandoline fitted with the 1/8" shoestring attachment. Toss the zucchini in 1 tsp of the salt and place in a strainer for 30 minutes to draw out excess moisture. This will be used as your "pasta."
Separately, combine the pesto and ½ cup of the olive oil.
Heat the remaining 2 TB of oil in a large skillet over medium-high heat. Add the garlic and cook for 1 minute, stirring constantly to avoid burning. Add the tomatoes and continue cooking for 2 minutes. Add the zucchini and remaining salt and pepper. Continue cooking for 2 minutes. Deglaze the pan with white wine and cook until it has evaporated, about 2-3 minutes. Fold in the pesto mixture and toss thoroughly for 2 more minutes.
Divide among 6 bowls and finish with grated cheese and more olive oil if desired.
© Copyright 2023 unless otherwise noted. New South Restaurant Group • 3904 Hardy St Hattiesburg MS 39402 • 601.264.0657