RobertStJohn.com
Yellowfin Tuna Kabobs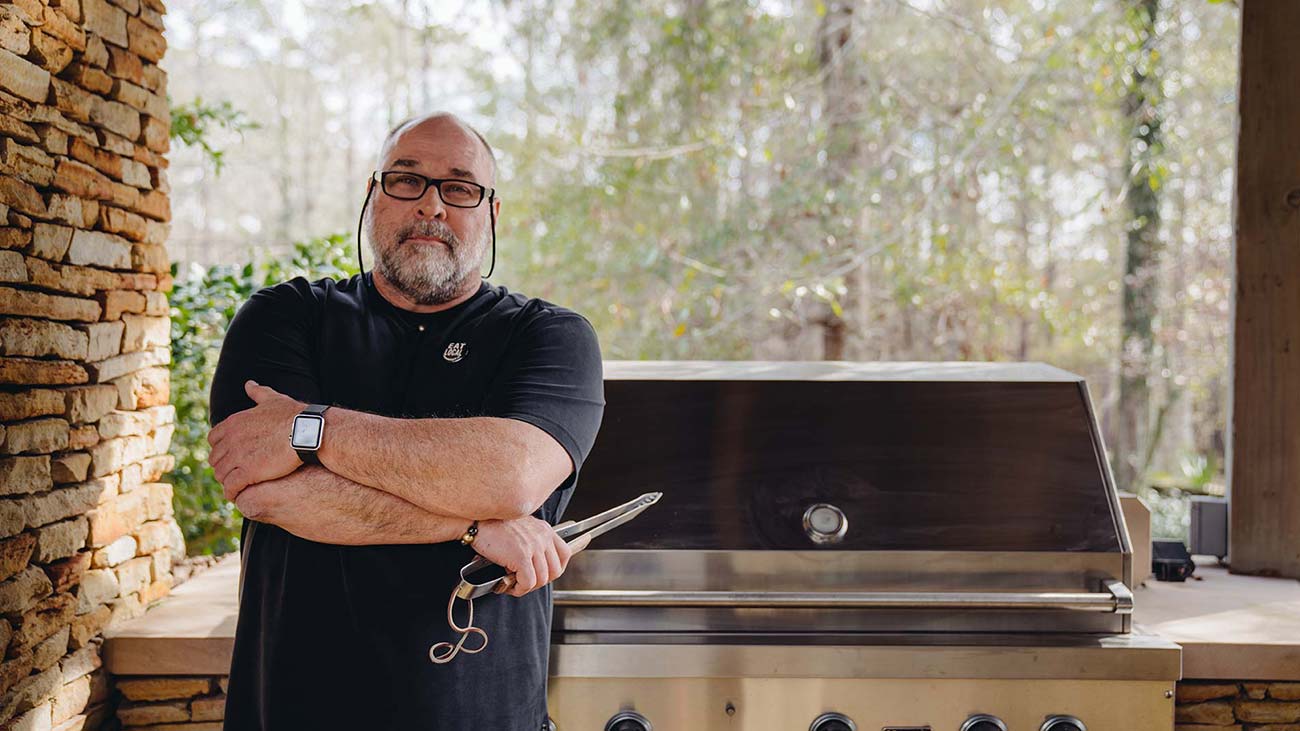 Ingredients
2 pounds fresh Yellowfin Tuna, cut into 3-4 thick steaks
1 Tbl Sesame Seed Oil
1/4 cup Vegetable Oil
1/4 cup Soy Sauce
2 Tbl Orange Juice
1 Tbl Honey
1 Tbl Dry Ginger
1 Tbl Garlic, minced
1 cup wood chips, soaked in water for one hour
12 Medium Domestic Mushrooms, cut in half
12 Pineapple Chunks
1 Red Onion, peeled and cut into 1 1/2-inch squares
1 Red Bell Pepper, cut into 12 1-inch squares
2 Tbl Olive Oil
2 tsp Kosher Salt
1 tsp Black Pepper, freshly ground
Instructions
Mix together the sesame oil, vegetable oil, soy sauce, orange juice, honey, ginger, and garlic and blend well. Place the tuna and marinade into a large baggie. Seal the baggie and refrigerate one hour.
Prepare the smoker for indirect VERY LOW heat. Place the marinated tuna as far from the heat as possible and place a small handful of chips on the coals. Smoke the tuna 30-40 minutes, making sure that the tuna does not cook. Remove the tuna from the smoker and refrigerate one hour.
Once the tuna has chilled completely, cut the steaks into 1 1/2-2" cubes.
Using 12 skewers, alternately skewer the tuna with the vegetables. Each skewer should have two pieces of mushrooms, two pieces of onion, one pineapple and one bell pepper piece, along with the tuna.
Prepare the grill. Brush the skewers with olive oil and season with salt and pepper. Grill over direct-high heat for 5-7 minutes, turning once. Use the remaining marinade to brush the skewers while cooking.
Yield: 6 servings
© Copyright 2023 unless otherwise noted. New South Restaurant Group • 3904 Hardy St Hattiesburg MS 39402 • 601.264.0657