RobertStJohn.com
Yardbird with Barley and Hops Enema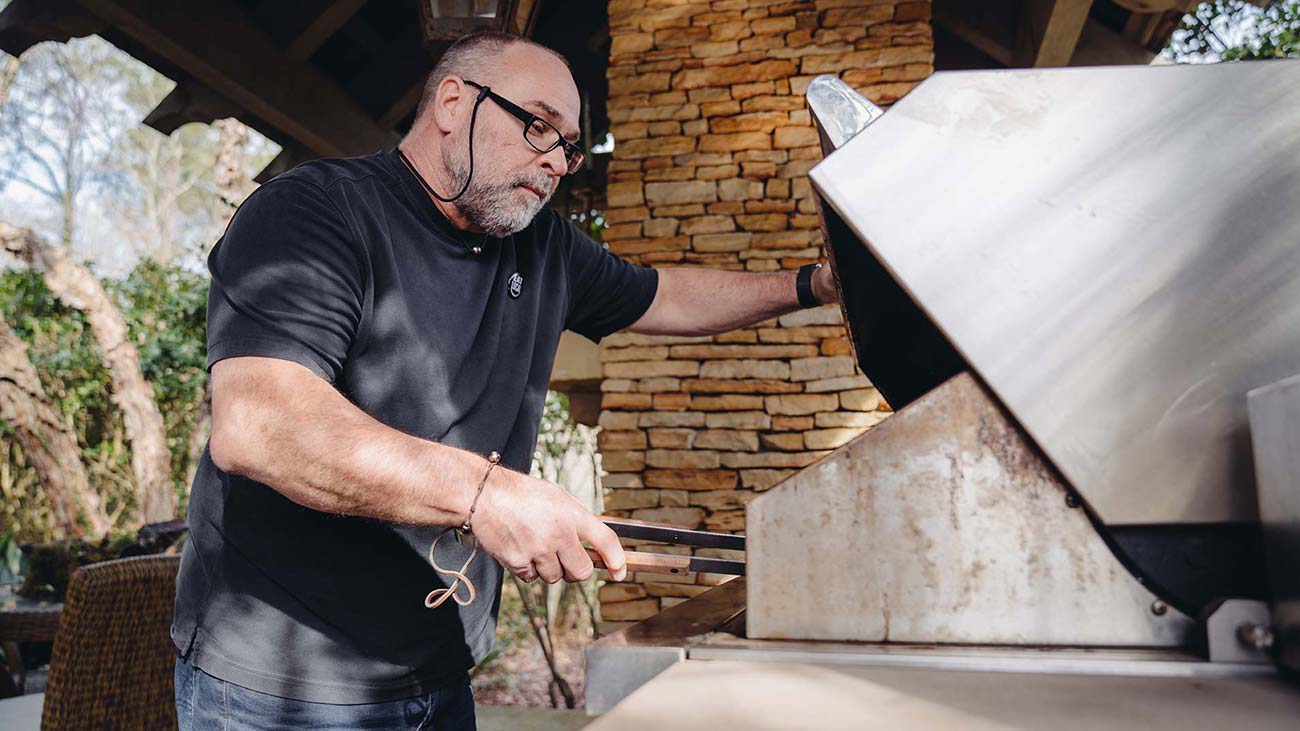 Ingredients
1 Whole Chicken, about 4 pounds
1/2 cup No- Stick Grilling Marinade for Poultry (page xxx)
1 Tbl Poultry Seasoning (page xxx)
1/2 Tbl Black Pepper, freshly ground
1 12-ounce can of beer
Instructions
Remove and discard the neck and giblets and any excess pockets of fat from the chicken. Rinse and dry the chicken.
Rub the no-stick marinade over the chicken and inside the cavity. Marinate one hour at room temperature. Just before cooking, sprinkle the cavity and skin with the poultry seasoning and black pepper.
Prepare the grill. Open the can of beer and place the chicken over the beer so that the beer can sits upright and fills the cavity of the chicken. Transfer the chicken to the grill and place over indirect medium heat. Push the bird down far enough on the can so that the legs give support to keep the chicken from falling over. Cook until an internal temperature of 170 degrees is reached or the juices run clear, approximately1 1/2 hours.
Carefully remove the chicken from the grill. Using a hot pad, pull the beer can from the center of the chicken and discard. Allow the chicken to rest for 10 minutes before carving.
Yield: 4-6 servings
Several companies manufacture a device that holds the beercan upright as the chicken fits around it.
© Copyright 2023 unless otherwise noted. New South Restaurant Group • 3904 Hardy St Hattiesburg MS 39402 • 601.264.0657