RobertStJohn.com
Whole Smoked Prime Rib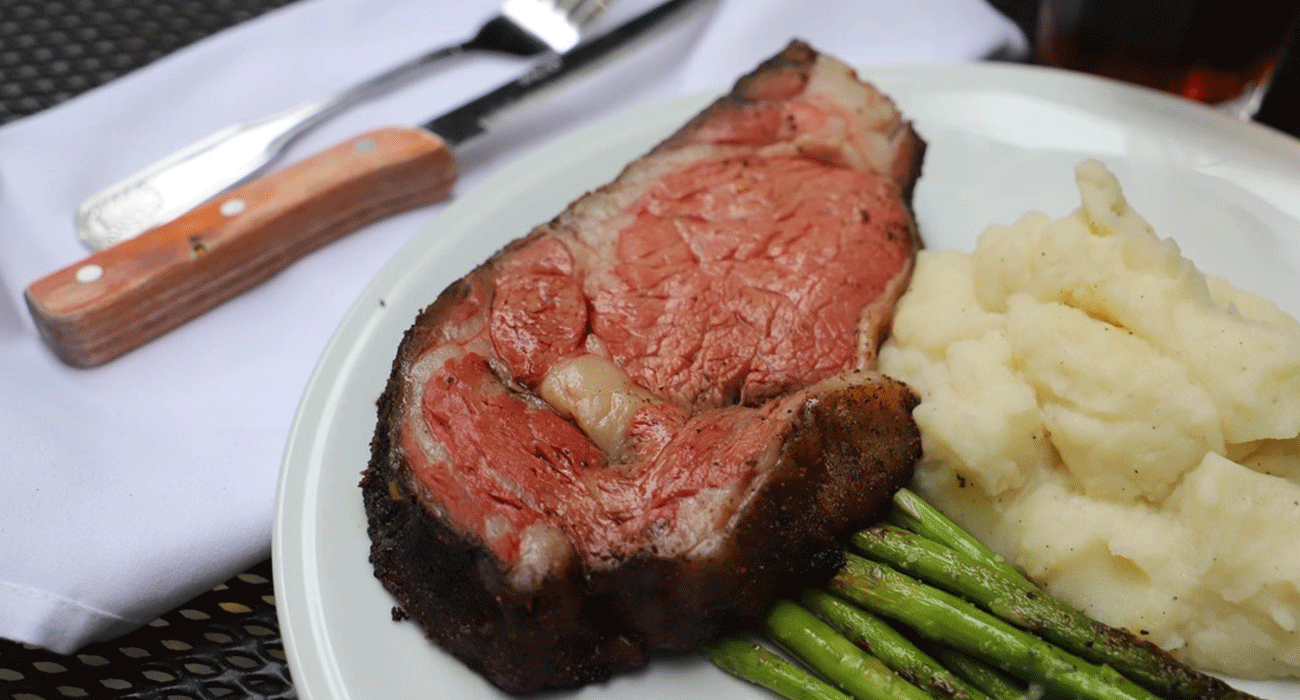 Ingredients
1 boneless rib roast, about 5-6 pounds
1/2 cup non stick beef grilling marinade
2 Tbl kosher salt
1 Tbl fresh ground black pepper
Instructions
Trim any excess fat from the rib roast.
Brush the marinade over the surface of the rib roast, and allow it to marinate at room temperature for one hour.
Prepare grill for medium indirect heat cooking.
Place the roast on the grill, fat side up and cook to desired doneness, about 1 1/2-2 hours for medium rare. Use a meat thermometer to check temperature (135-140 degrees for medium rare).
Transfer the roast to a cutting board and cover it with foil. Allow the roast to rest for 15 minutes before carving.
Yield: 8-10 servings
© Copyright 2023 unless otherwise noted. New South Restaurant Group • 3904 Hardy St Hattiesburg MS 39402 • 601.264.0657