RobertStJohn.com
Whole Roasted Citrus Chicken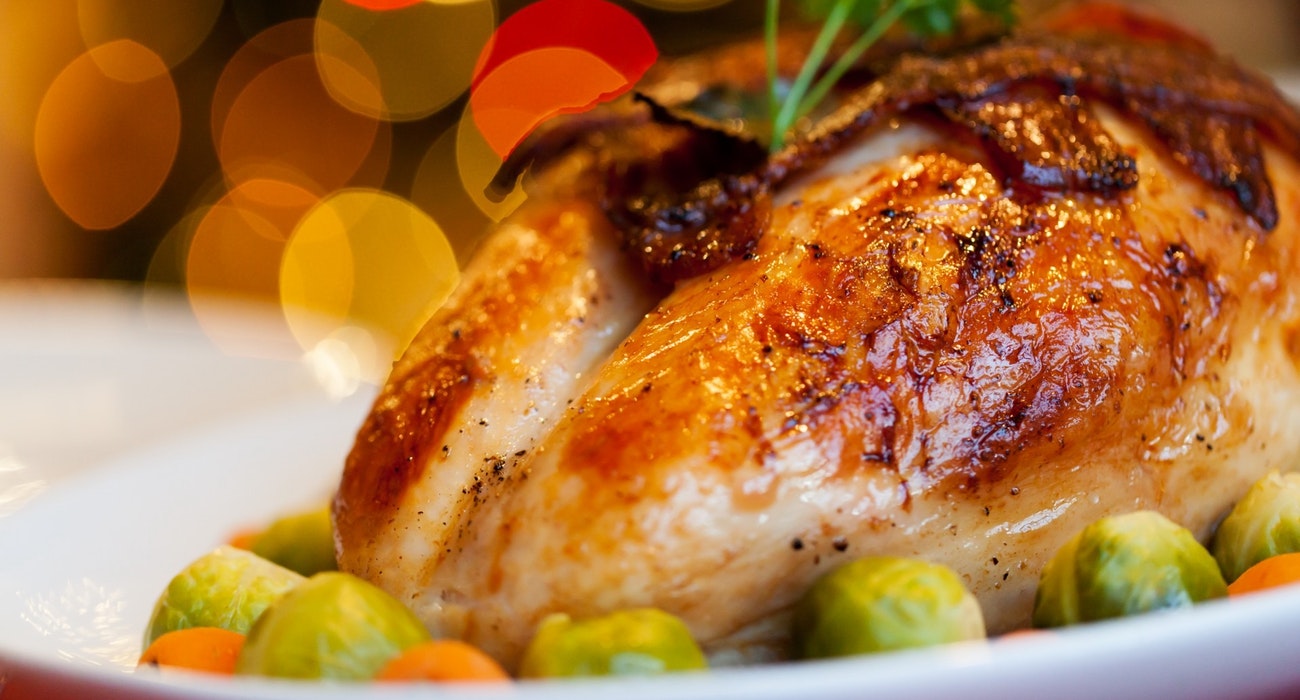 Ingredients
1 whole chicken, 3 1/2-4 pounds
1 orange, cut into quarters
1 lemon, cut into quarters
1 lime, cut into quarters
1/2 cup yellow onion, small dice
1 tsp fresh garlic minced
1 Tbl fresh thyme, chopped
2-3 Tbl olive oil
2 tsp poultry seasoning
1 Tbl fresh ground black pepper
Brine
1 quart water
1 cup sugar
1/3 cup kosher salt
1 Tbl black pepper, freshly ground
2 oranges
2 lemons
2 limes
Instructions
Place the water, sugar, salt and black pepper in a saucepot and bring to a simmer to dissolve sugar and salt. Remove from heat. Using a vegetable peeler, remove only the outer skin from the first 2 oranges, lemons and limes, be careful not to get any of the pith (white part of the peel). Add the peelings to the brine. Squeeze all of the juice from the peeled citrus and add the juice to the brine. Place the brine in the refrigerator and allow to cool completely.
Remove giblets and neck from the chicken and submerge the chicken in the brine. Cover and refrigerate overnight.
Remove chicken from the brine and, using a paper towel, dry all surfaces of the chicken, including the cavity area.
Combine the orange, lemon and lime with the diced onions, minced garlic and fresh thyme. Stuff the citrus-onion mixture into the cavity of the chicken.
Brush the skin of the chicken with olive oil and sprinkle the skin with poultry seasoning and black pepper. Tie the legs together, and bend the wings back to secure them.
Prepare the grill. Cook with the breast side up over indirect medium heat until the juices run clear, or until an internal temperature of 170 degrees is reached, approximately 1 1/4- 1 1/2 hours.
Place the chicken on a cutting board and allow it to rest for 10-12 minutes before carving.
Serve hot.
Yield: 4 servings
© Copyright 2023 unless otherwise noted. New South Restaurant Group • 3904 Hardy St Hattiesburg MS 39402 • 601.264.0657