RobertStJohn.com
White Bean Crostini
White beans are a big deal in Tuscany. The locals always have a favorite place— bakery, market, bar— that prepares the beans just the way they like them. In Tavarnelle, Wedensday is bean day, and the bakery on the square does them best.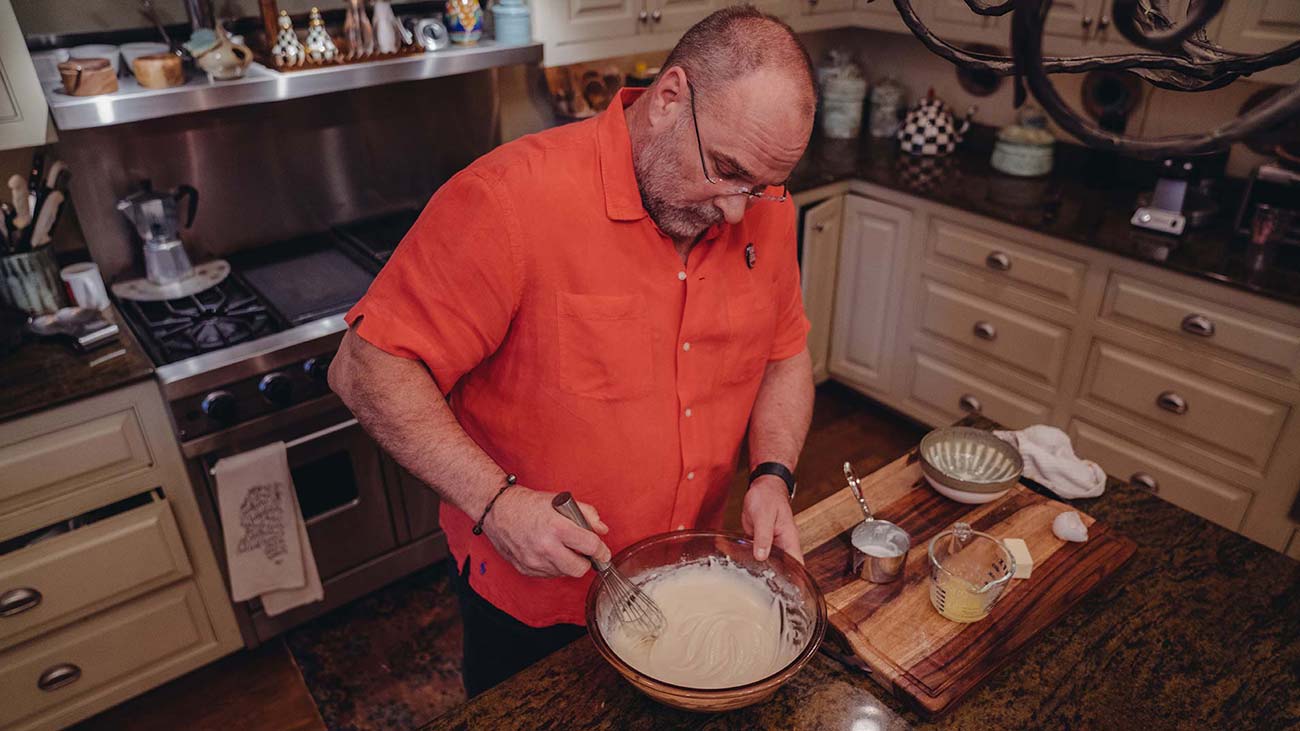 Ingredients
1 loaf Ciabatta bread (recipe xxx), sliced ¼" thick, about 16 slices
2 each – 15 oz. cans Navy beans, rinsed and drained
1 Tbl Extra virgin olive oil
1 cup Red onion, small diced
½ cup Fennel, small diced
1 tsp Kosher salt
½ tsp Fresh ground black pepper
5-6 each Fresh sage leaves, chiffonade
Instructions
Preheat oven to 300.
To make the crostinis, place the sliced Ciabatta on a baking pan lined with parchment paper. Bake until crispy, about 15-20 minutes. Allow to cool completely at room temperature. If you are doing this ahead of time, store at room temperature in an airtight container for 2-3 days.
Heat the oil in a 10" skillet over medium heat. Add the onion, fennel, salt and pepper and cook, stirring frequently, until onions are soft and translucent, about 6-8 minutes. Set aside and let cool completely at room temperature.
Stack the sage leaves, roll them tight, and slice thin with a sharp knife (chiffonade).
In a mixing bowl, combine the rinsed Navy beans and cooled onion mixture. Divide amongst the Ciabatta crostinis, about 2-3 tablespoon per crostini. Top each with the sage chiffonade and drizzle with more extra virgin olive oil as desired. Serve at room temperature.
© Copyright 2023 unless otherwise noted. New South Restaurant Group • 3904 Hardy St Hattiesburg MS 39402 • 601.264.0657