RobertStJohn.com
Virginia Ham & Pimento-Cheese Biscuits
I dare you to eat just twelve! It is rare that anyone ever has leftover pimento cheese, but if you do, these biscuits are a great way to finish it off.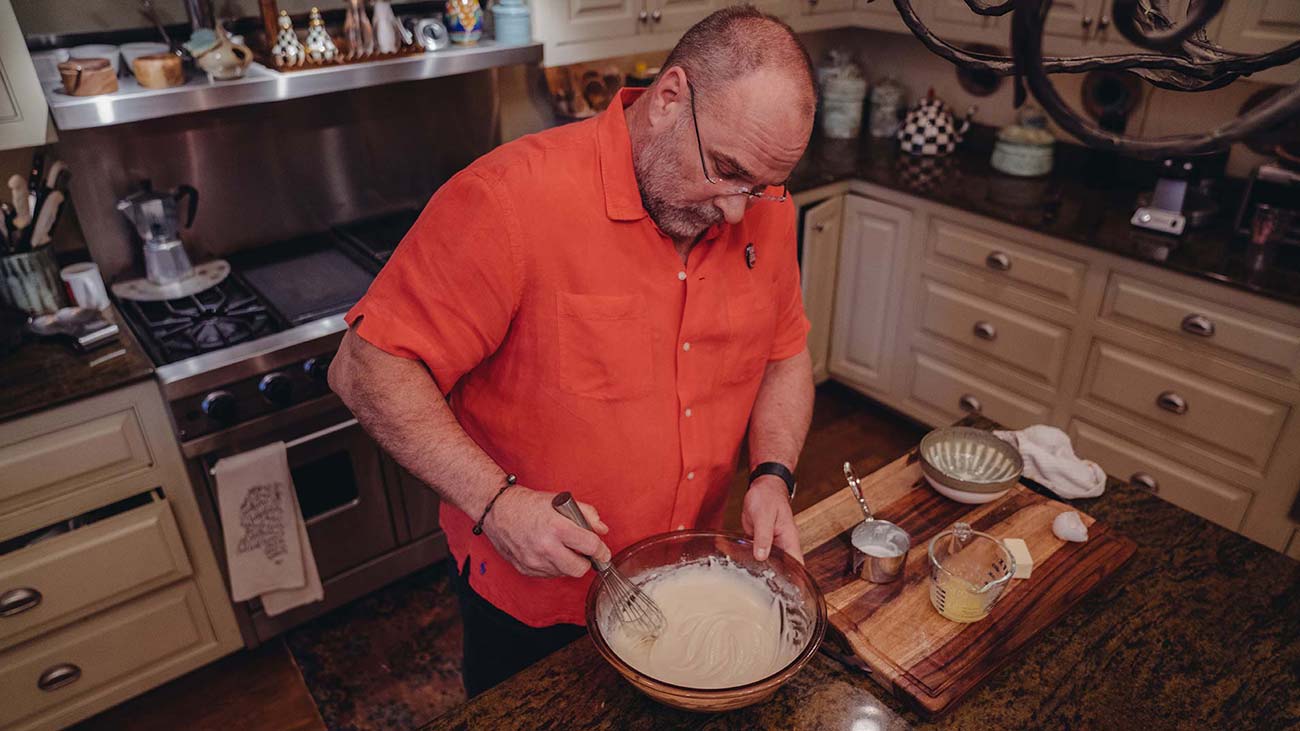 Ingredients
2 cups Self rising flour
1 Tbsp Sugar
2 Tbsp Unsalted butter- cut into small pieces and chilled
1 /4 cup Homemade pimento cheese, crumbled
2 /3 cup Buttermilk
2 Tbsp Melted butter
Virginia Ham or country ham, seared in a skillet with butter
Instructions
Preheat oven to 375.
In a food processor combine flour and sugar and pulse to mix. Add butter and pimento cheese pieces pulsing until mixture resembles coarse bread crumbs. Transfer mixture to a large mixing bowl and make a well in the center. Pour buttermilk into the well and gently blend together the dough, being careful not to over mix.
Allow the dough to set for 10 minutes and then turn dough onto a floured surface.
Gently knead dough for one to two minutes. Roll out to 3 /4-inch thickness.
Cut 1 1 /2-inch circles from the dough and place them on an un-greased baking sheet. Brush the tops with the melted butter.
Bake 12-15 minutes.
Cut biscuits in half lengthwise and lay a small piece of Virginia ham in the center. Serve warm. For an added treat add a little blackberry preserves.
© Copyright 2023 unless otherwise noted. New South Restaurant Group • 3904 Hardy St Hattiesburg MS 39402 • 601.264.0657