RobertStJohn.com
Vegetable Lasagna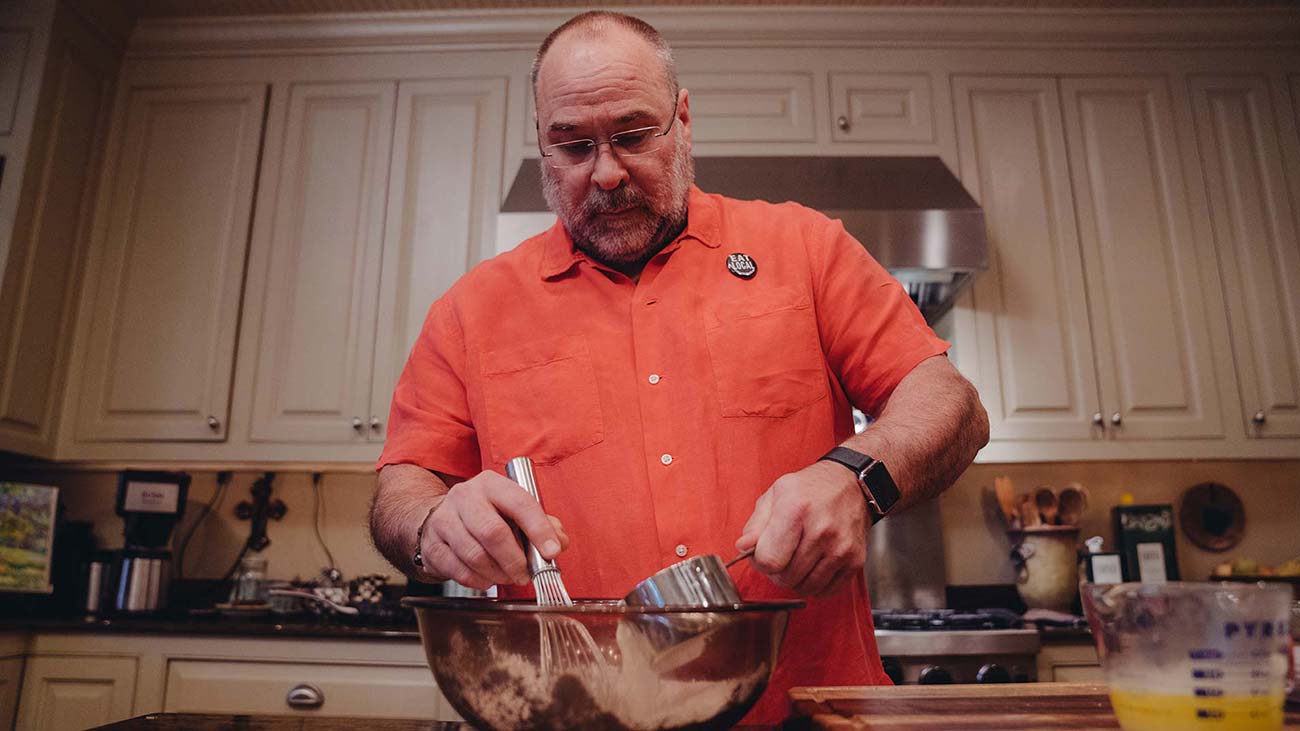 Ingredients
2 Tbsp                          Olive oil
3 /4 cup                       Eggplant, peeled and diced, sprinkled with 1 1 /2 tsp salt
3 /4 cup                       Yellow squash, diced
3 /4 cup                       Zucchini, diced
1 /2 cup                       Onion, diced
1 Tbsp                         Garlic
10 oz package            Spinach, fresh, rough chopped
1 tsp                            Salt
1 tsp                            Black pepper
2 cups                        Mushroom Béchamel Sauce (see recipe)
2                                  Eggs
1 15-oz container      Ricotta cheese
1 cup                           Romano cheese, shredded
1 1 /2 tsp                     Black pepper
1 1 /2 tsp                     Salt
12                                 Lasagna sheets, cooked until tender in boiling salted water
1 recipe                        Tomato Sauce 2
2 cups                          Mozzarella, shredded
12 slices                      Tomato, medium size, fresh
Instructions
Preheat oven to 325 degrees.
In a large skillet, heat olive oil over medium heat. Add eggplant and cook for two to three minutes. Add squashes, garlic and onions and cook for eight to 10 minutes more, until the vegetables start to become tender.  Add mushroom béchamel, salt and pepper and set aside.
In a mixing bowl, combine ricotta cheese, Romano cheese, eggs, salt and pepper. Stir well. Ladle 2 cups of tomato sauce into a three-quart baking dish. Place a layer of three pasta sheets on the sauce and top it with half of the ricotta mixture. Spread half of the vegetable mixture onto the ricotta. Lay another layer of pasta and top with two cups of sauce, spreading evenly. Sprinkle half of the mozzarella cheese on top of the sauce. Repeat these two steps again. Arrange tomato slices on top of final layer.
Cover baking dish tightly first with plastic wrap then foil. Bake one hour, remove foil and bake for an additional 10 minutes. Allow lasagna to sit for 20 minutes before serving. Use any remaining sauce to top the lasagna with when plating. Yield: 8-12 servings
© Copyright 2023 unless otherwise noted. New South Restaurant Group • 3904 Hardy St Hattiesburg MS 39402 • 601.264.0657