RobertStJohn.com
Tobacco Onions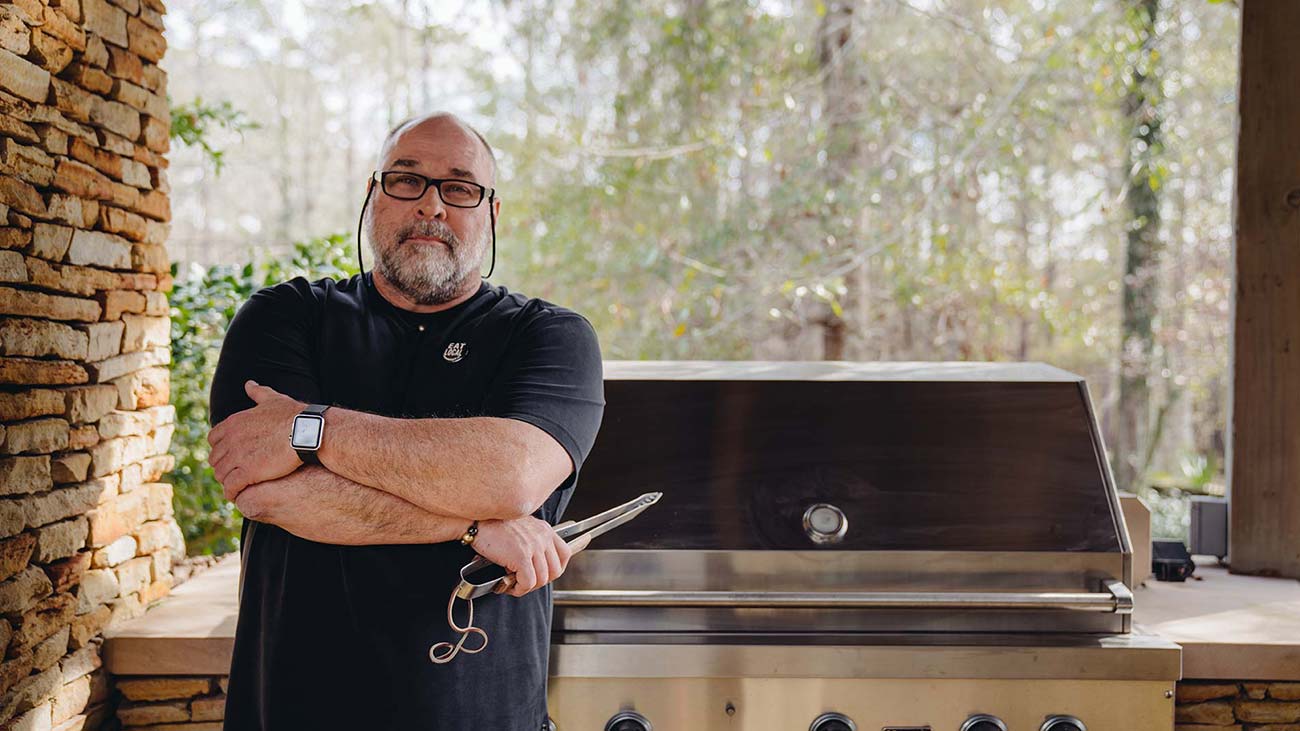 Ingredients
1-2 large Red Onions, shaved crosswise into paper thin circles (about 2 1/2 cups)
1/4 cup White Vinegar
1 Tbl Kosher Salt
1/4 tsp Black Pepper, fresh ground
1 cup Milk
2 Eggs
3 cups Seasoned Flour
2-3 quarts vegetable oil for frying
Instructions
Combine the onions, vinegar, salt and pepper in a medium sized mixing blow and let sit for 30 minutes.
Heat oil to 350 degrees in a 8-quart heavy duty sauce pot, or a large cast iron skillet.
Whisk together the milk and egg in a mixing bowl. Place onions in the milk mixture then drain well.
Place the seasoned flour in another mixing bowl, and toss onions in the flour, making sure they are coated well. Remove onions from the bowl and shake off any excess flour.
Place half of the coated onions in the hot oil. Using a slotted spoon, gently turn 2-3 times. Fry 3-4 minutes. Remove onions and place on paper towel lined baking sheet to drain.
Fry the remaining onions and serve immediately.
Yield: 6-8 servings
A mandolin or meat slicer works best when slicing the onions.
© Copyright 2023 unless otherwise noted. New South Restaurant Group • 3904 Hardy St Hattiesburg MS 39402 • 601.264.0657