RobertStJohn.com
Three-Mushroom Dip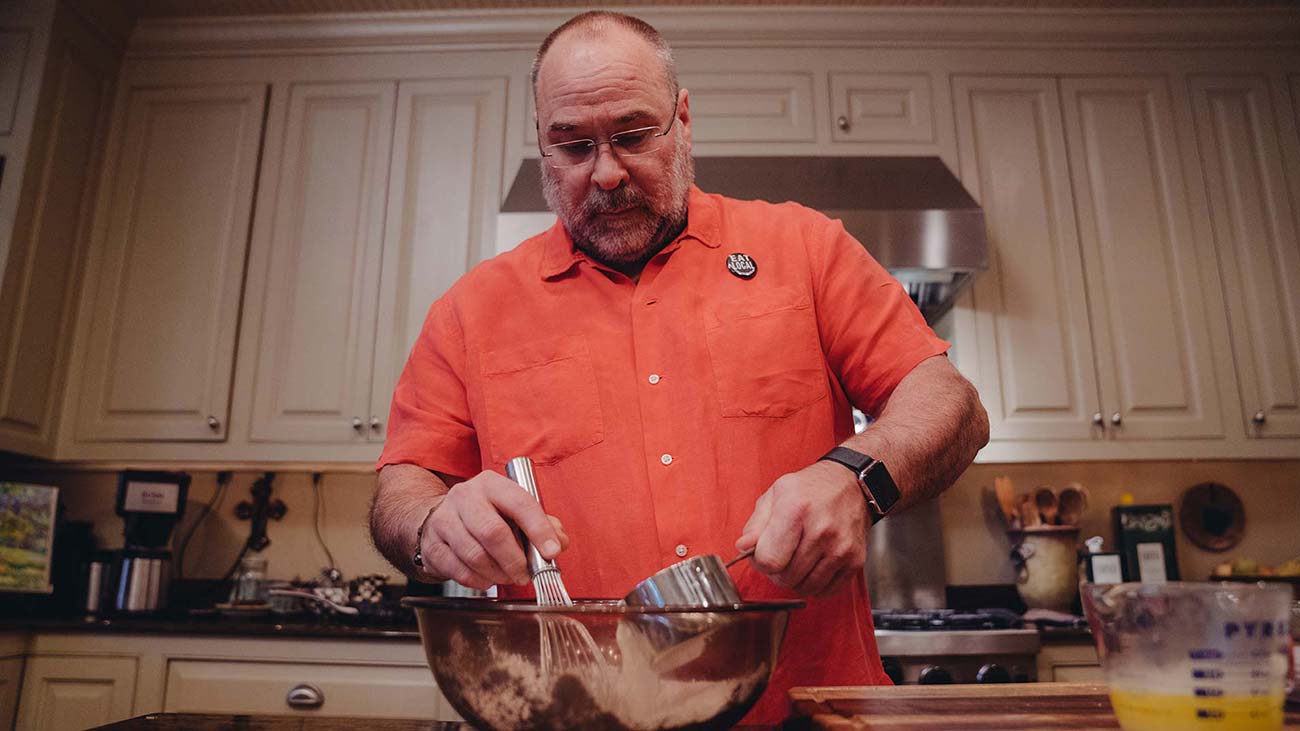 Ingredients
2 Tbsp olive oil
1 cup finely chopped medium mushrooms
1 cup finely shopped shitake mushrooms
1 cup finely chopped portabella mushrooms (make sure mushroom has been cleaned well)
¼ cup finely minced yellow onion
1 Tbsp minced garlic
1 tsp salt
¼ cup brandy
2 Tbsp dry ranch dressing seasoning mix
1 tsp poultry seasoning
1 tsp black pepper
1 Tbsp Dijon mustard
¼  cup sour cream
¾  cup mayonnaise
1 Tbsp red wine vinegar
¼ cup thinly sliced green onion
Instructions
In a large sauté pan heat the oil over a medium heat. Place the mushrooms, salt, onion and garlic into the sauté pan and cook for 6-7 minutes, stirring often. Add in the brandy, and cook for 3-4 more minutes, there should be about a ¼ cup of liquid remaining in the pan.
Remove from heat and cool.
In a mixing bowl, combine seasonings, mustard, sour cream, mayonnaise and vinegar and blend well.
Fold in the mushroom mixture and green onions
© Copyright 2023 unless otherwise noted. New South Restaurant Group • 3904 Hardy St Hattiesburg MS 39402 • 601.264.0657