RobertStJohn.com
The World's Last Meatloaf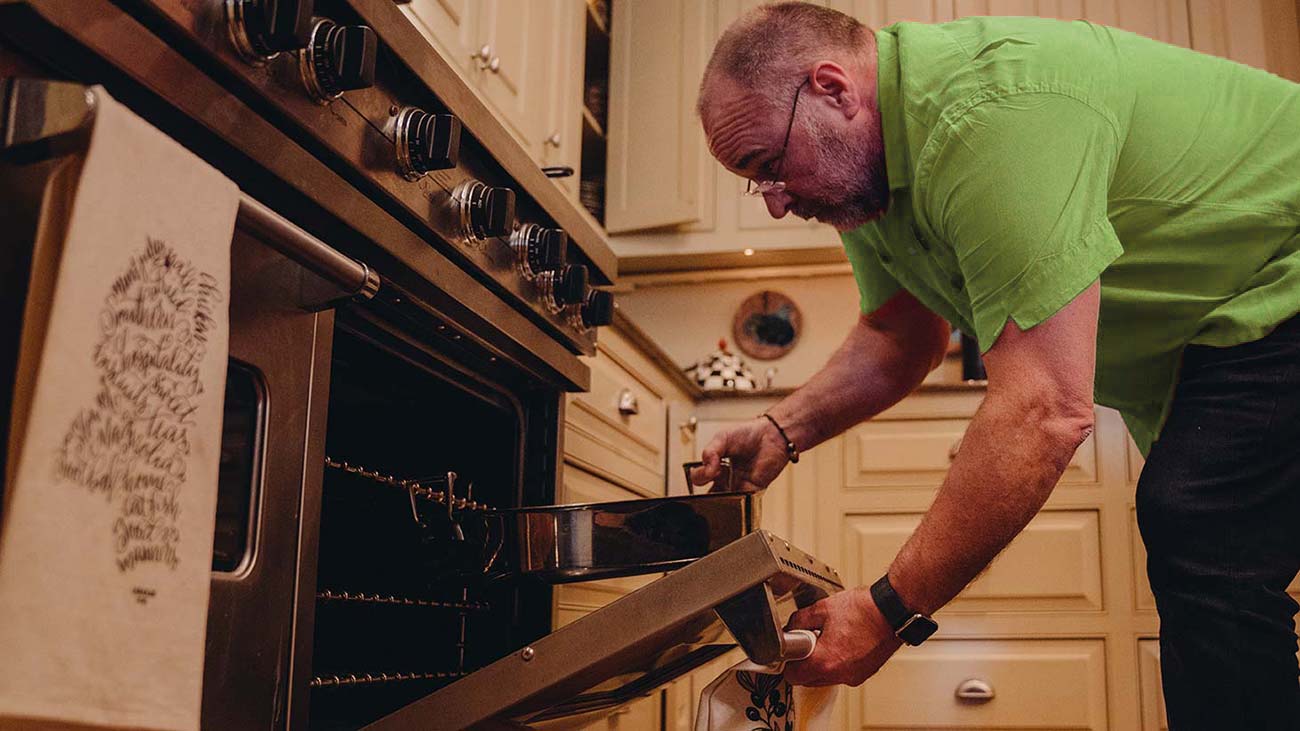 Ingredients
2 pounds Ground beef
1 Tbsp Bacon grease (or canola oil)
1 cup Onion, minced
3 /4 cup Celery, minced
3 /4 cup Bell pepper, minced
1 tsp Garlic, minced
1 /8 tsp Thyme, dry
1 /4 tsp Oregano, dry
2 tsp Steak Seasoning
1 Tbsp Salt
1 cup Milk
1 /2 cup Ketchup
1 Tbsp Worcestershire sauce
3 Eggs
1 cup Bread crumbs, course
Tomato Glaze
1 tsp. Bacon fat
1 tsp. Garlic, minced
1 Tbsp Onion, minced
¼ cup Brown sugar
2 Tbsp Yellow mustard
1 Tbsp Worcestershire Sauce
1 cup Ketchup
Instructions
Preheat oven to 325 degrees.
Heat the bacon grease in a large skillet over medium heat. Sauté vegetables with salt and dry herbs until tender. Allow to cool.
Combine milk, eggs, Worcestershire and ketchup and mix well. Place ground beef, cooled vegetables and egg mixture into a large mixing bowl. Using your hands, squish the meatloaf until you have mixed everything together and all is well incorporated. Fold in the breadcrumbs last.
Shape the meat mixture into the form of a loaf on a baking sheet. Using your hand, make an indentation down the center of the loaf (This is where the glaze goes). Bake 50 minutes.
While meatloaf is cooking make the glaze. Remove from the oven and spoon glaze down the center of the meatloaf and spread over the sides. Return meatloaf to oven, lower heat to 300 degrees and bake 30 minutes more. Allow meatloaf to rest 15 minutes before serving. Yield: 8-10 servings
Tomato Glaze
Heat the bacon fat in a small skillet over a low heat. Cook the onions and garlic for 2-3 minutes. Add the brown sugar and allow it to melt. Stir in remaining ingredients.
© Copyright 2023 unless otherwise noted. New South Restaurant Group • 3904 Hardy St Hattiesburg MS 39402 • 601.264.0657