RobertStJohn.com
Tenderloin with Sizzling Butter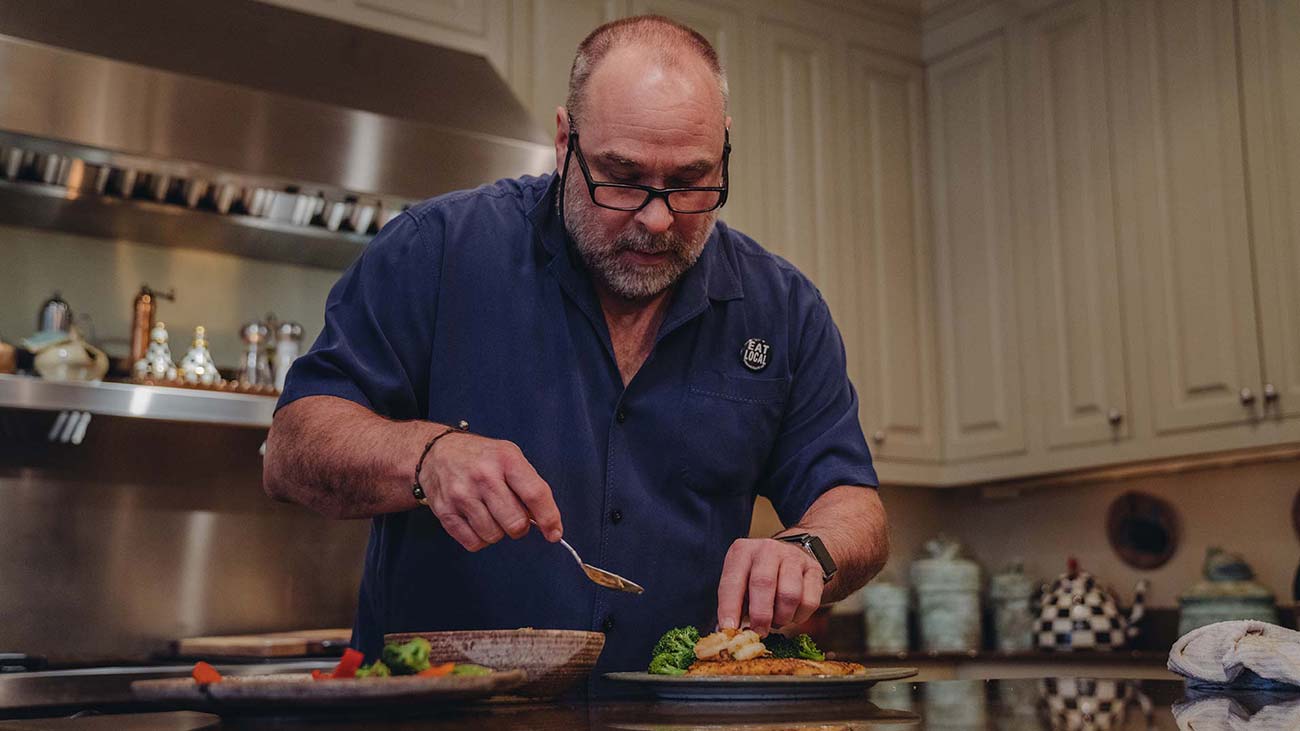 Ingredients
1 Center-Cut Beef tenderloin, 3 1/2-4 pounds
1 cup Creamy Balsamic Dressing
2 tsp Creole Seasoning
1 tsp Seak Seasoning
2 tsp Black Pepper
1 cup Clarified Butter
Instructions
Trim excess fat from tenderloin. Place tenderloin in a large zip lock bag and pour the creamy balsamic dressing into the baggie with the beef. Marinate in refrigerator for 5-6 hours. Occasionally shake the bag to ensure all of the beef is covered with the marinade.
Remove marinated beef from the baggie and blot it dry using paper towels. Season the surface of the tenderloin with Creole seasoning, Steak seasoning, and the black pepper.
Prepare grill. Sear tenderloin over medium heat until it is well marked, about 15 minutes, turning one quarter of a turn every 4-5 minutes. Remove from direct heat and continue cooking until desired doneness is reached, about 15-20 minutes for medium rare.
Remove from grill and allow tenderloin to rest for 6-7 minutes before slicing. Slice tenderloin into 1/4 inch thick slices.
Just before serving, heat the clarified butter in a skillet until it begins to bubble. Drizzle over the sliced meat and serve immediately.
Yields: 6-8 servings
© Copyright 2023 unless otherwise noted. New South Restaurant Group • 3904 Hardy St Hattiesburg MS 39402 • 601.264.0657