RobertStJohn.com
Supper Bread
Grocery store freezers are filled with pre-made cheese-and-garlic laden bread loaves. Do yourself a favor and make you own. This recipe is a perfect place to start.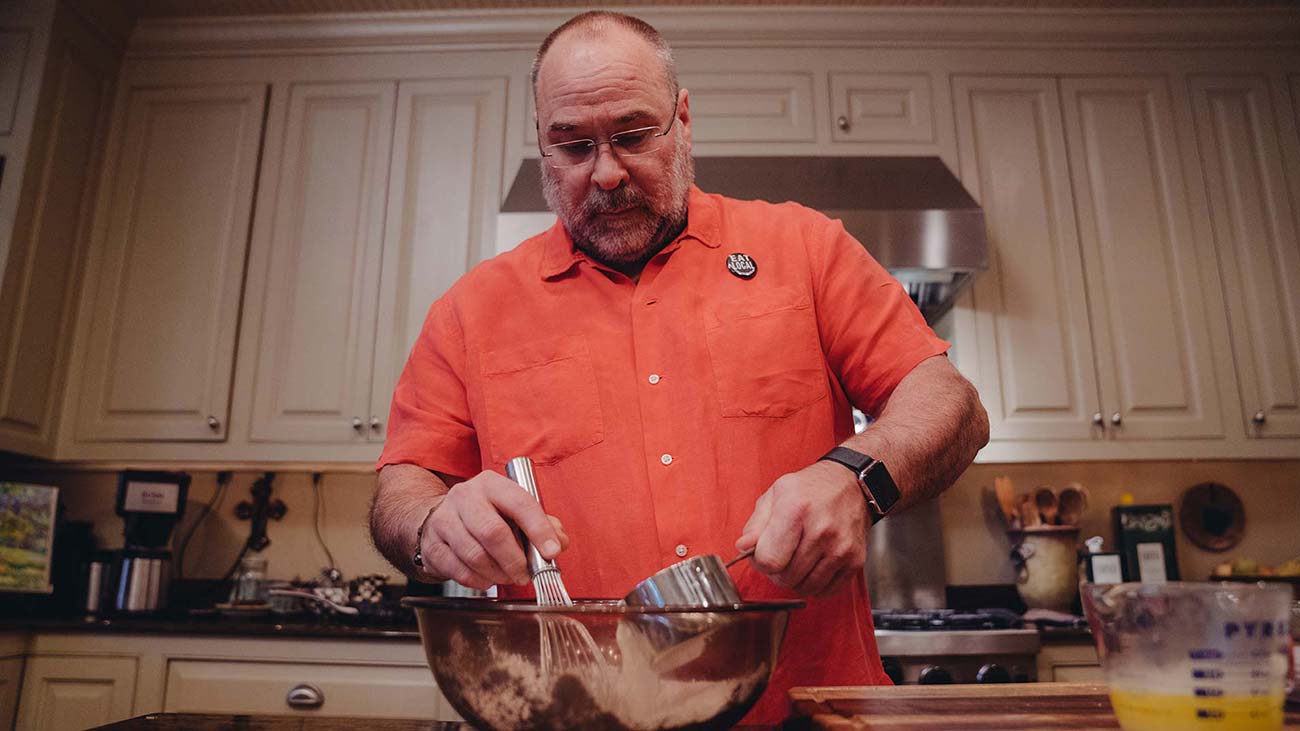 Ingredients
1 large loaf French bread (long but narrow)
1 /2 cup butter
1 /4 cup minced yellow onion
2 tsp garlic, minced
1 Tbsp Creole Mustard
1 tsp yellow mustard
1 tsp black pepper
2 tsp Creole seasoning
1 /4 cup bacon, cooked, chopped fine
2 Tbsp fresh parsley, chopped fine
3 /4 cup mozzarella cheese, grated
3 /4 cup Swiss cheese, grated
Instructions
Melt butter in a small sauté pan over low heat. Cook onions and garlic five minutes. Do not brown. Remove from the heat and stir in the mustards, Creole seasoning and black pepper. Set aside.
In a large mixing bowl, combine cheeses, bacon and parsley.
Cut bread into1-inch thick slices on a diagonal. Do not cut all the way through the bottom of the loaf (The loaf may need to be cut in half to fit in a freezer).
Place the French bread on a large sheet of foil and distribute the cheese mixture between the diagonal slices. Drizzle butter mixture over the loaf, making sure that it goes into the center of the slices. Rub the mixture over the entire surface of the bread.
Wrap the loaf in the foil and freeze.
To cook: Preheat oven to 350. Remove bread from oven and allow to sit for 15-20 minutes. Bake 20-25 minutes.
Serves 8-10 people
© Copyright 2023 unless otherwise noted. New South Restaurant Group • 3904 Hardy St Hattiesburg MS 39402 • 601.264.0657