RobertStJohn.com
Spinach
The best spinach I have ever eaten was served at the Viola Club My travel journal entry October 8, 2011: It's nice though, to know that every day I drive down a road that has over 2,000 years of history on it's surface. Via Roma connects Barbarino Val D'Elsa to the larger town of Tavernelle Val Di Pesa. Yesterday we ate the second best meal we've eaten during this six-week journey. There is a little joint on the Via Roma that winds through the town square of Tavarnelle. It's a coffee shop in the morning, a café in the afternoon, and a pool hall at night. Perfect. The Viola Club (named for the lavender color of the Florence "football" team) is the local hangout for a few dozen 50-80 year old men who might not be practicing Catholics, but are surely practicing card players. They are there in the morning. They are there at noon, and they are there in the evening. They are a jolly bunch who drink coffee, joke, tease, argue, and play cards. The first time I went in there, I watched from a corner table as they gave one of the men in their ranks a continual hard time. He endured a few hours of ribbing about his hair treatment. I got the feeling that he had used some type of over-the-counter hair dye recently (very obvious seeing that he was in his late 70s, and his hair was a solid blanket of jet black), and had probably stayed away from his friends at the Viola Club for a few days. I happened to be there on the day of his return and the ribbing was relentless. His friends kept calling him "Berlusconi" because of the hair dye— a reference to the current Italian Prime Minister. I wanted to film the scene, to try and remember, and they— in a very jovial manner— brought me over and said I should film the Prime minister. The Viola Club isn't much to look at, but the food is very good and cheap. Paolo is the sole server. His mother, Giuliani, is the cook, and his father works the bar and the cash register— a true family operated business. The food is excellent and I have gotten several ideas for "An Italian Palate" there. In Italy spinach is purchased fresh in a market or chopped and rolled into individually portioned balls.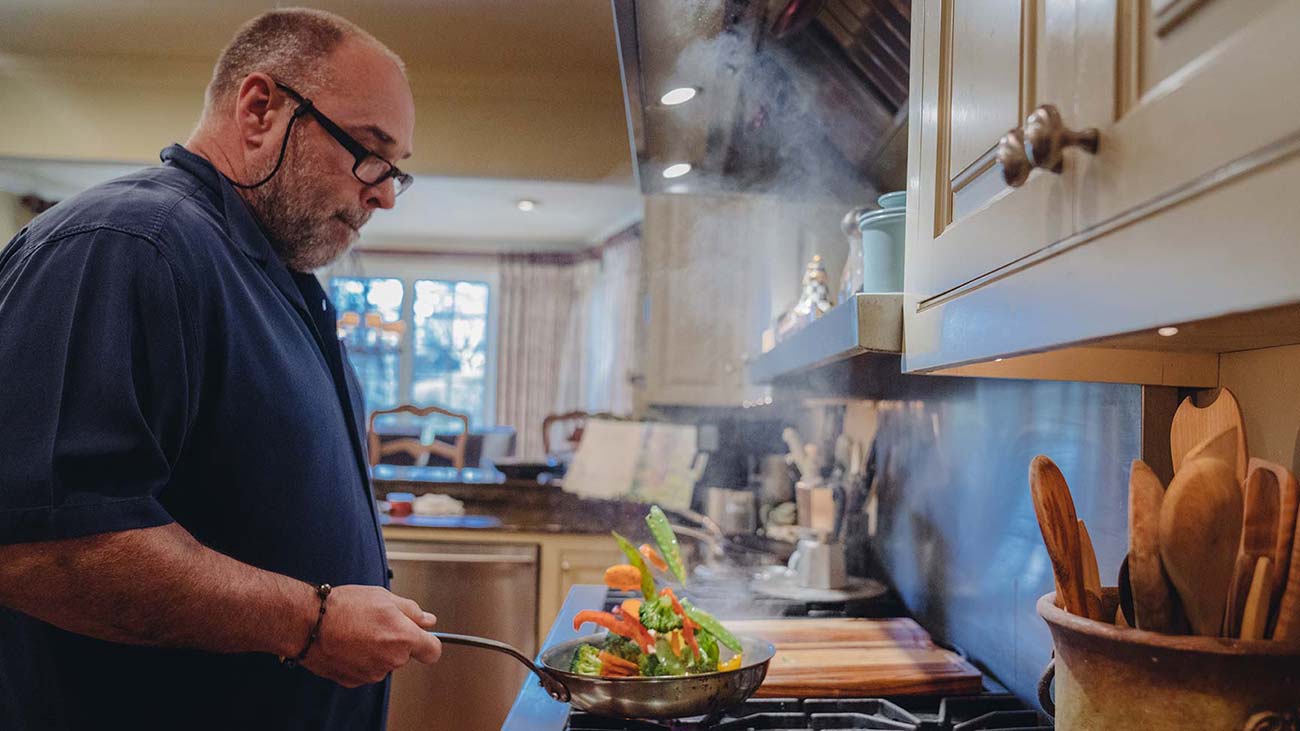 Ingredients
½ cup Extra virgin olive oil
1/8 tsp Crushed red pepper
1 Tbl Fresh garlic, minced
3 – 10 oz. boxes frozen spinach, thawed and wrung dry
½ tsp Kosher salt
½ tsp Fresh ground black pepper
pinch Ground nutmeg
1 cup Chicken stock
Instructions
Heat the oil in a large skillet over low heat. Add the garlic and crushed red pepper and cook for 5 minutes, being careful not to burn the garlic. Increase the heat to medium and add spinach, salt, black pepper and nutmeg. Make sure to break up the spinach after wringing dry. Cook for 5 minutes, stirring constantly to prevent burning. Add the chicken stock and continue cooking for 5 minutes, stirring frequently.
Serve immediately.
Yield: 6-8 portions
© Copyright 2023 unless otherwise noted. New South Restaurant Group • 3904 Hardy St Hattiesburg MS 39402 • 601.264.0657