RobertStJohn.com
Spinach Flan
Cibreo in Florence is one of my favorite Italian restaurants. Chef Fabio Picchi serves a light-as-air spinach flan as a course on his tasting menu. This is my version, which is a nice, light vegetarian first course option.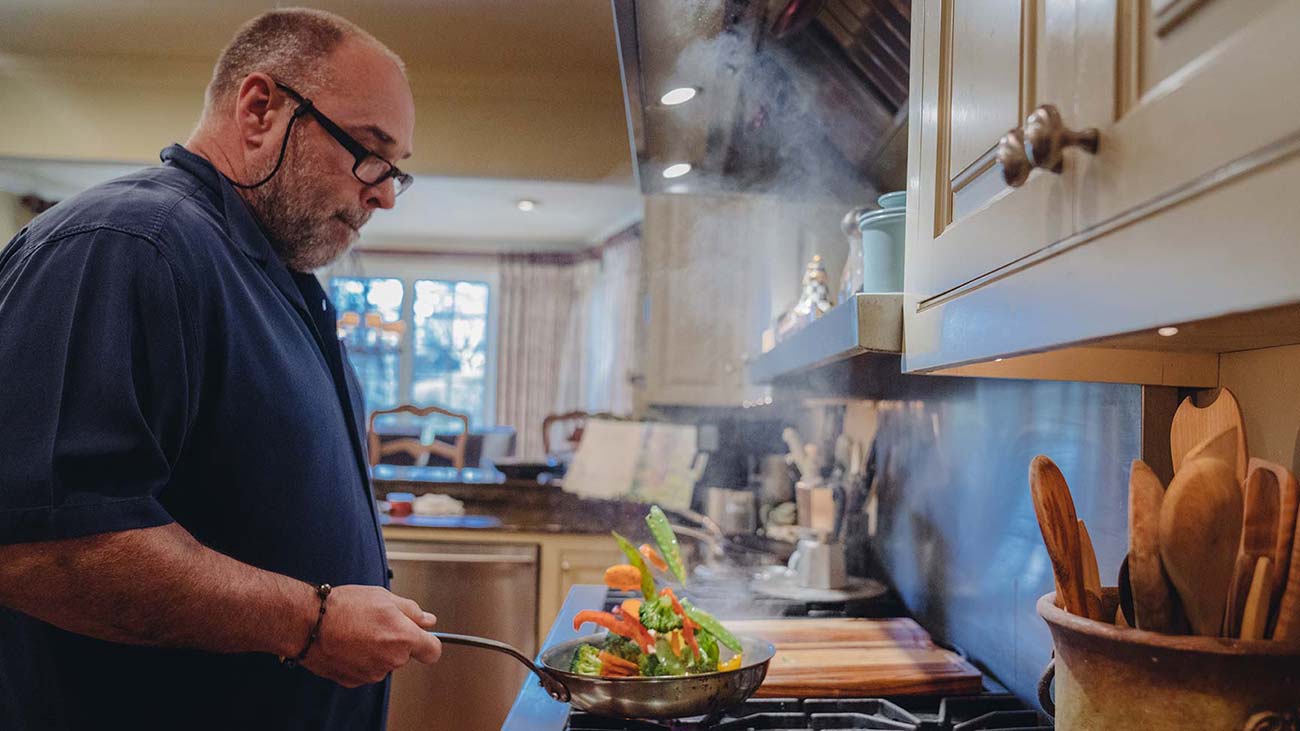 Ingredients
2 cups Heavy cream
10 oz. package frozen chopped spinach, thawed, drained well
4 Eggs
2 tsp Kosher salt
1 tsp Fresh ground black pepper
1/8 tsp Ground nutmeg
Grated Parmigiano Reggiano as needed for garnish
1 recipe Roasted Tomato Coulis
Roasted Tomato Coulis
6 Roma tomatoes
1 Tbl Vegetable oil
½ tsp Kosher salt
¼ tsp Fresh ground black pepper
Instructions
Preheat oven to 275.
Combine heavy cream and spinach in a small sauce pot and warm over low heat, just to take the chill off.
Remove from heat and puree until smooth. Strain through a chinois. Discard any solids that remain.
Transfer to a bowl and combine remaining ingredients gently.
Coat 8 4-6 oz. oven safe ramekins with non-stick spray and divide mixture among them. Bake in a water bath for 30 minutes or until set. Allow to cool slightly. Using a paring knife, loosen the flan from around the edges and unmold onto desired plate. Garnish with fresh grated Parmigiano Reggiano.
Yield: 8 servings
Roasted Tomato Coulis
Preheat oven to 350.
Coat tomatoes in oil and place on sheet pan in the oven for 20-30 minutes, until skins begin to wrinkle and begin browning. Rotate tomatoes every 10 minutes to avoid one side burning.
Allow to cool just enough to handle, remove skins and place in food processor or blender with salt and pepper. Puree until smooth. Pass through a chinois if a smoother texture is desired. Serve warm.
Yield: 1 cup
© Copyright 2023 unless otherwise noted. New South Restaurant Group • 3904 Hardy St Hattiesburg MS 39402 • 601.264.0657