RobertStJohn.com
Spaghetti with Meatballs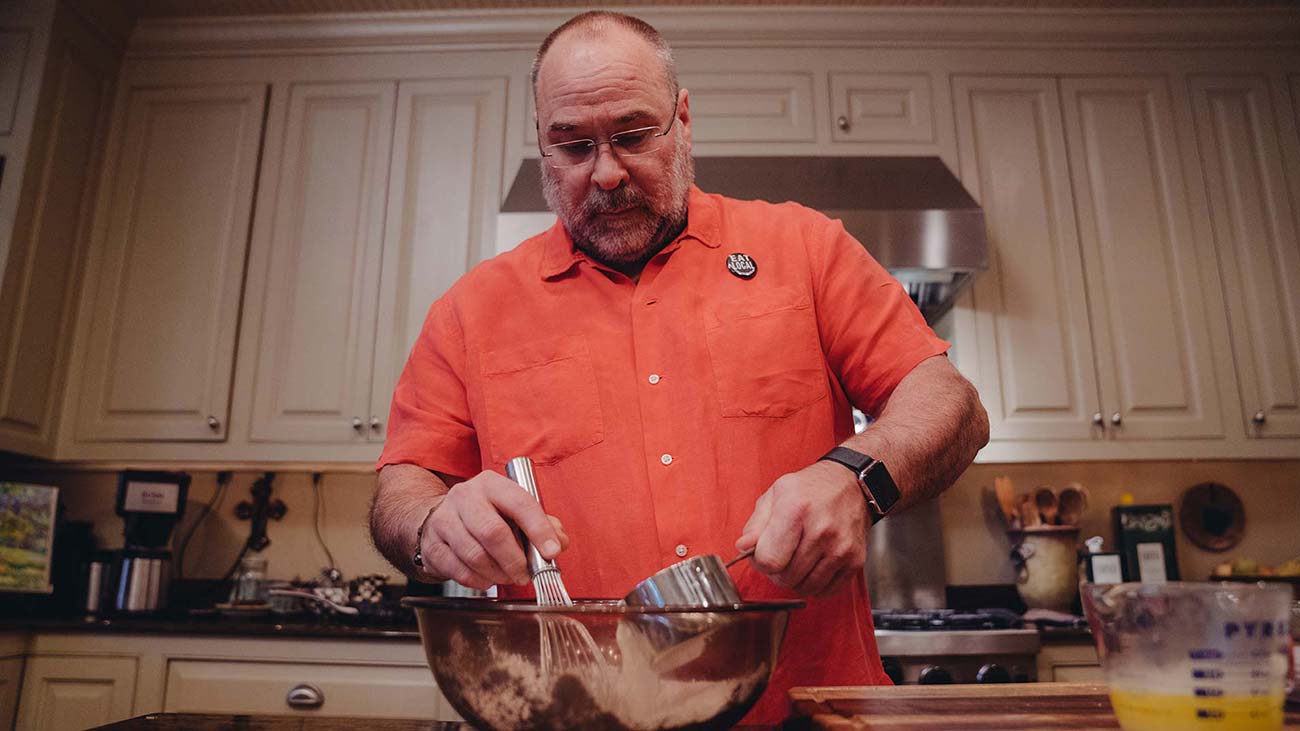 Ingredients
2 Tbsp             Olive oil
1 1 /2 cups      Onion, minced
2 Tbsp            Garlic, minced
1 1 /2 tsp         Salt
1 Tbsp            Black pepper
1 tsp                Basil, dry
1 /2 tsp            Oregano, dry
1 /4 tsp            Thyme, ground
1 cup               Red wine
1 /2 cup           Half and Half
4                      Eggs
2 pounds         Ground beef, lean
1 cup               Italian style bread crumbs
1 pound           Spaghetti
2 Tbsp             Olive oil
1 batch             Tomato Sauce 2
Instructions
Preheat oven to 375 degrees.
Start the tomato sauce first so that it has been cooking for about one to two hours before the meatballs are added. In a large skillet, heat olive oil over medium heat. Sauté onions five minutes, add garlic and seasonings and cook an additional three minutes. Add red wine and reduce until skillet is almost dry. Remove from heat and place in a large mixing bowl. Place bowl in refrigerator 30 minutes or until chilled. Add eggs and half and half to the cooked mixture and mix thoroughly. Add the ground beef and breadcrumbs. Using your hands, squish the mixture until everything incorporated. Form one-two ounce meatballs and place them on a baking sheet lined with wax paper.
Bake meatballs for 20 minutes. Remove from oven, and add them to the sauce. Allow sauce to cook another 1 1 /2 hours.
When the sauce is ready, cook the spaghetti following the package instructions. Drain spaghetti and toss with the olive oil. Serve immediately.
Yield: 8 servings
© Copyright 2023 unless otherwise noted. New South Restaurant Group • 3904 Hardy St Hattiesburg MS 39402 • 601.264.0657