RobertStJohn.com
Southern Butterbeans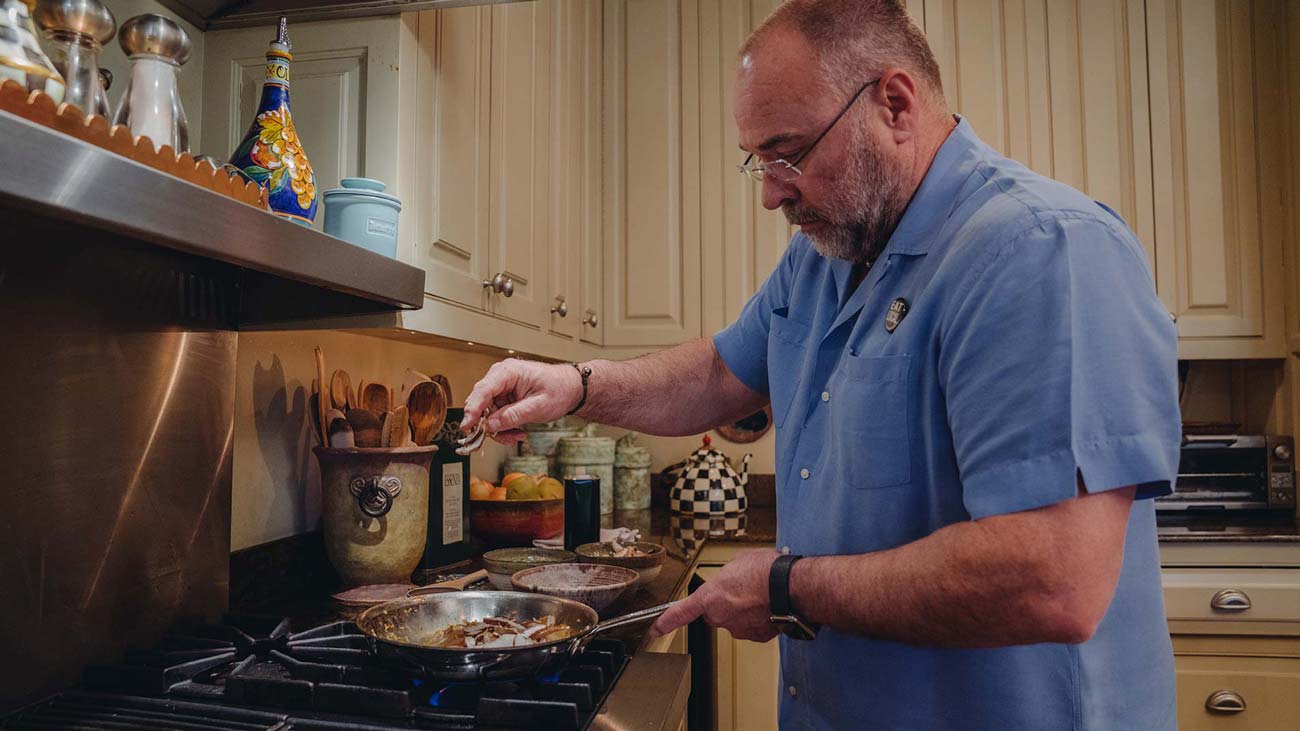 Ingredients
3 cups Butterbeans, fresh
4 cups Pork Stock
2 tsp Salt
1 Tbsp Ham hock meat, minced (optional)
2 Tbsp Butter
1 Tbsp Half and half
Pork Stock
8 Ham hocks, rinsed well
½ Yellow Onion, sliced
1 Carrot, quartered
2 Celery stalks, halved
1 1 /2 gallon Cold Water
Instructions
Place the butterbeans, stock, salt, and meat in a medium saucepan over high heat. Bring to a boil. Reduce heat to a low simmer and cover. Simmer 45 minutes on low. Remove lid and stir in butter and Half and Half. Continue cooking until just tender.
Yield: six to eight servings
Pork Stock
Place hocks, onion, carrot, celery, and water in a large stockpot and simmer over low heat 4-5 hours, constantly skimming foam on the surface of the stock. Add more water as needed to yield one gallon of final product.
Strain and place stock in refrigerator overnight. Using a large spoon, remove fat layer from top of chilled stock. Stock should be thick. Stock can be frozen in small batches.
Yield: one gallon
Note: Reserve ham hock meat for soups and other recipes
© Copyright 2023 unless otherwise noted. New South Restaurant Group • 3904 Hardy St Hattiesburg MS 39402 • 601.264.0657