RobertStJohn.com
Snookie's Chicken Salad
Next to my grandmother's chicken salad, Snookie's recipe is the best. Snookie was my surrogate grandmother, so I guess that's fitting.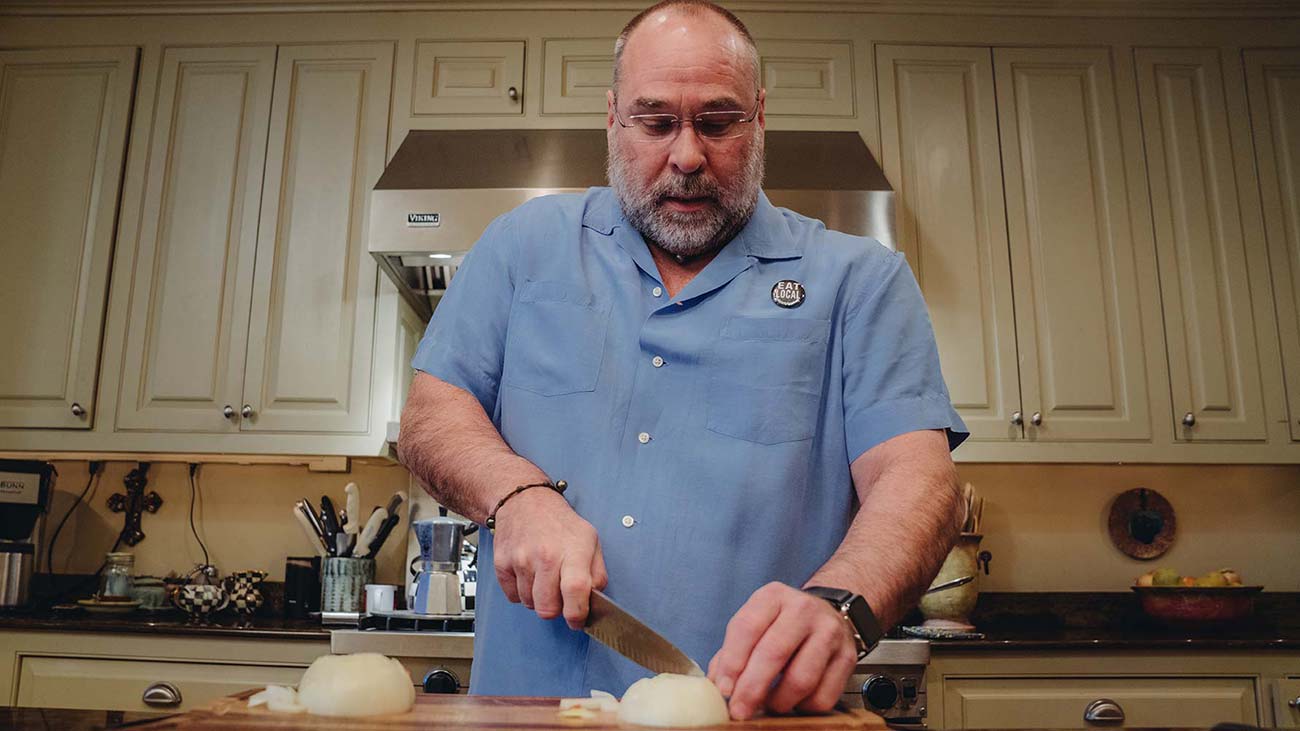 Ingredients
2 pounds chicken breasts
2 tsp poultry seasoning
1 onion, quartered
2 celery stalks
1 cup chopped celery
1 bay leaf
1 1 /2 quarts water
4 eggs, hard-boiled, chopped
2 teaspoons Creole seasoning
1 tsp Lawry's Seasoning Salt
3 /4 cup mayonnaise
2 Tb creole mustard
1 can water chestnuts, roughly chopped
1 /2 cup pecans, toasted
1 /2 cup minced celery
1 /4 cup red onion, minced
1 Tbsp lemon juice, freshly squeezed
1 /4 teaspoon black pepper, freshly ground
2 to 3 tablespoons chicken stock
Instructions
Place the chicken poultry seasoning, onion, celery, bay leaf and water in a large stock pot and bring to a boil. Lower heat and simmer until the chicken is cooked through. Remove chicken from pot, reserve broth and cool.
Dice the cooked chicken and place in a large bowl to cool.
Add the remaining ingredients and mix well.
Yield: 1 1 /2 quarts
© Copyright 2023 unless otherwise noted. New South Restaurant Group • 3904 Hardy St Hattiesburg MS 39402 • 601.264.0657