RobertStJohn.com
Snapper Pontchartrain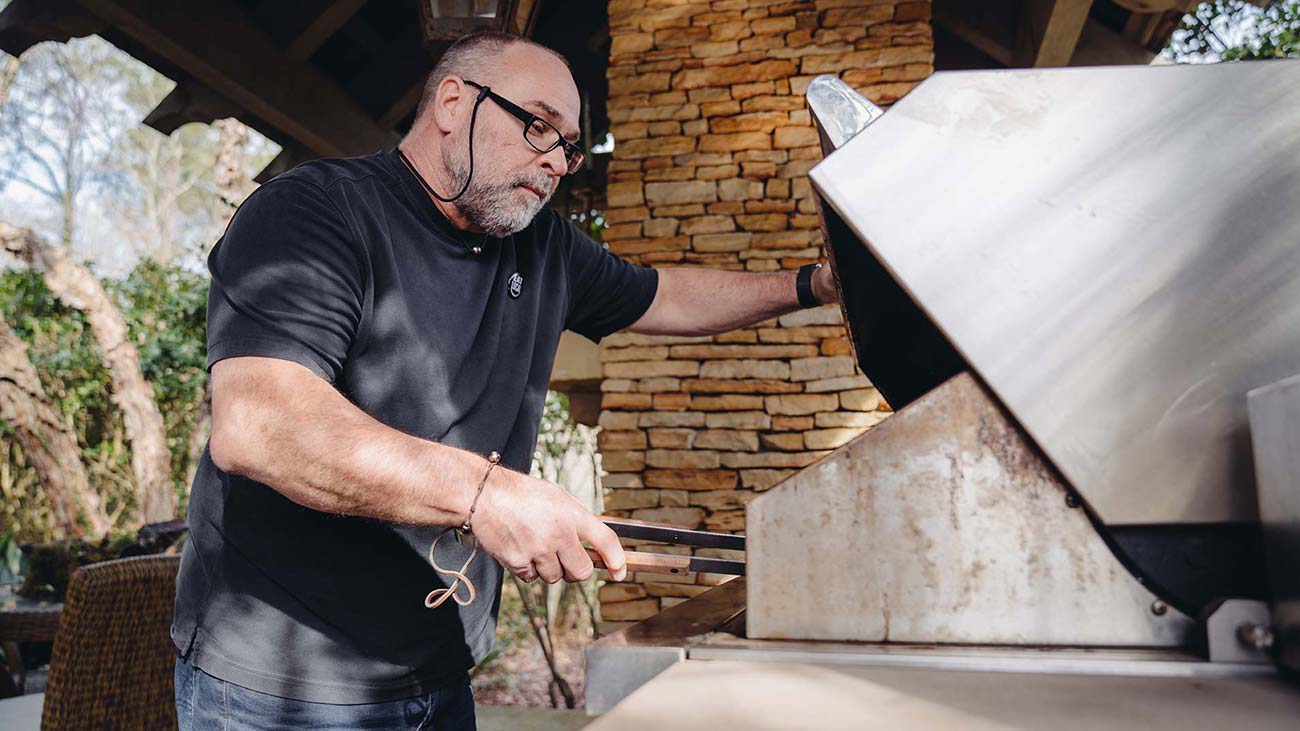 Ingredients
6 red snapper filets, 6-8 ounces each
1/2 cup No-Stick Grilling Marinade for Seafood
1 Tbl kosher salt
1/4 tsp black pepper, freshly ground
1 Tbl Clarified Butter
2 1/2 cups sliced button mushrooms
3/4 cup green onion, sliced
2 ounces white wine
2 tsp garlic, minced
8 ounces jumbo lump crabmeat
1 tsp hot sauce
3/4 cup Lemon Meunière
Instructions
Rub the fish filets with the no-stick marinade and refrigerate 20 minutes. Season the fish with the kosher salt and black pepper.
Prepare the grill. Place the fish on direct high heat and cook until opaque in the center, approximately 8-10 minutes. Turn the fish once while cooking.
Heat the clarified butter in a large skillet over medium-high heat. Place mushrooms in skillet and sauté until tender. Add garlic and green onions and cook 2–3 minutes more. Add white wine and crab and cook just long enough to heat the crab. Remove from heat and add the lemon meuniere. Remove filets from grill and place on serving dishes. Evenly divide topping over fish and serve. Garnish with lemon and fresh parsley.
Yield: 6–8 servings
© Copyright 2023 unless otherwise noted. New South Restaurant Group • 3904 Hardy St Hattiesburg MS 39402 • 601.264.0657