RobertStJohn.com
Smoked Tuna Pasta Salad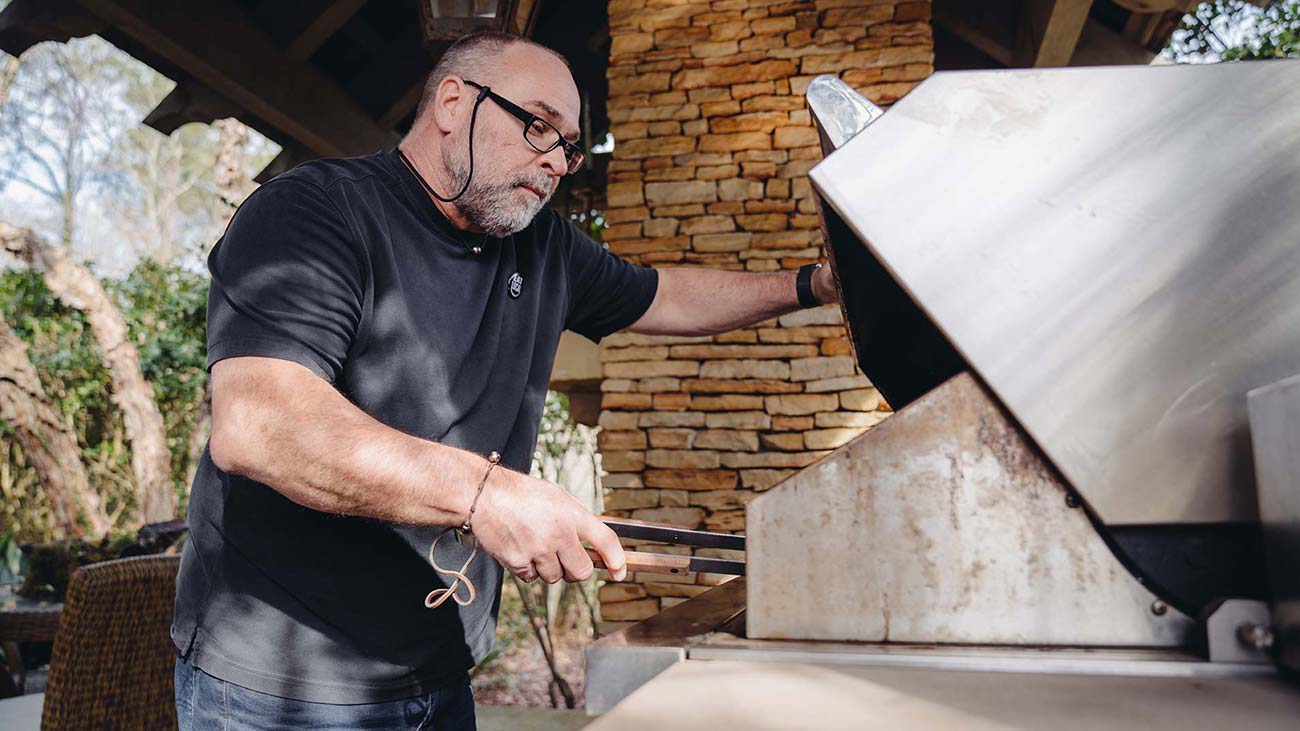 Ingredients
1 pound Fresh tuna (whole loin or fresh steaks)
1/2 cup Creamy Balsamic Vinaigrette (page)
1-2 cups Wood chips, soaked in water
1/2 pound Dry rotini (or spiral) pasta,
1 cup Black olives, sliced
1 cup Red onion, peel and small dice
1/2 cup Red bell pepper, small dice
1/2 cup Green bell pepper, small dice
1 cup Fresh tomato, medium dice
2 cups Creamy Balsamic Vinaigrette
1 tsp Salt
1 tsp Freshly ground black pepper
¼ cup Fresh parsley, chopped
Instructions
Rub the outside of the tuna thoroughly with the creamy balsamic vinaigrette and allow to marinate 2-3 hours.
Prepare the grill. Place woodchips over the coals to create a heavy smoke. Cook tuna over direct medium heat, until tuna reaches medium-medium well, approximately 8-10 minutes. Remove tuna and allow to cool completely. Once cooled, dice into 1-inch cubes.
Following the directions on the package of rotini, cook the pasta. Once cooked, drain well and rinse thoroughly with cool water. Drain completely.=
Place the pasta in a large mixing bowl. Add all of the remaining ingredients and the tuna and mix well.
Chill for 2-3 hours before serving.
Yield: 6 servings
© Copyright 2023 unless otherwise noted. New South Restaurant Group • 3904 Hardy St Hattiesburg MS 39402 • 601.264.0657