RobertStJohn.com
Smoked Salmon Spread
All of the usual accoutrements are here although in different form. Must be made one day in advance. Smoked trout could be used.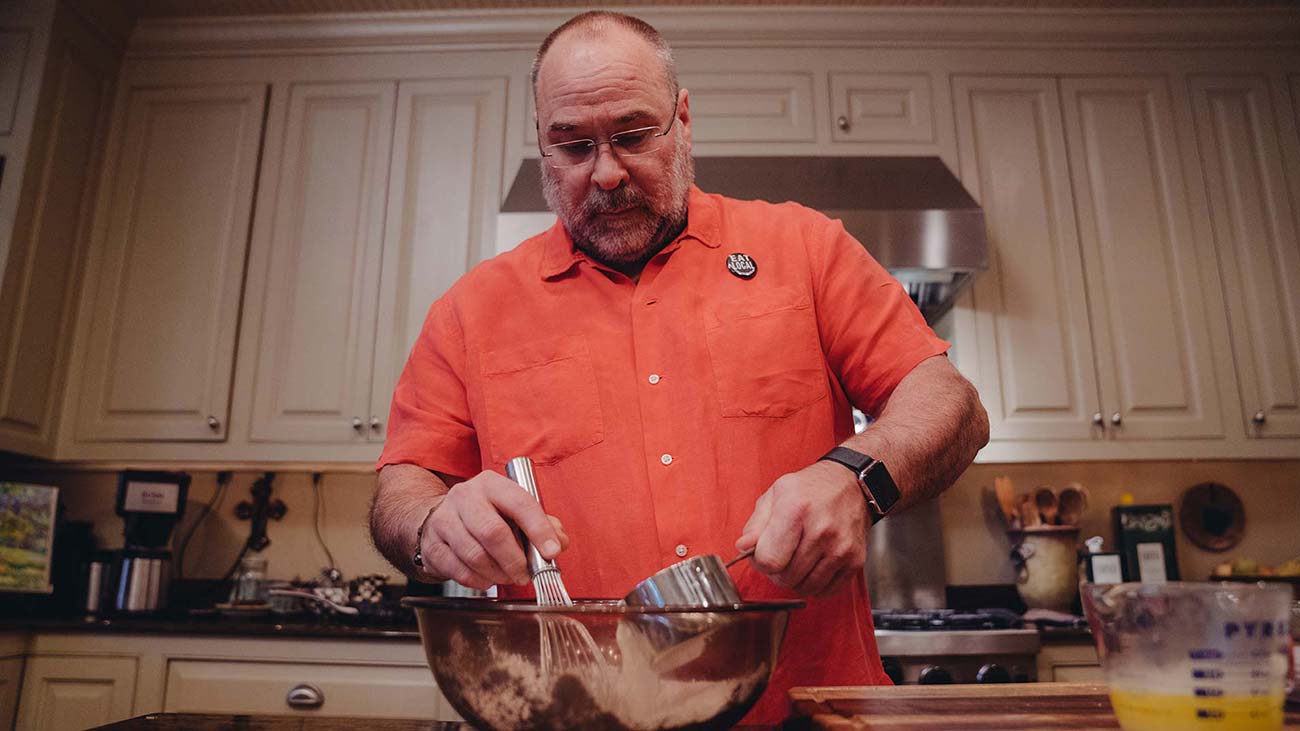 Ingredients
8 ounces smoked salmon, thinly sliced
8 ounces cream cheese, softened
1 /2  cup sour cream
1 /2 cup mayonnaise
1 tsp hot sauce
1 /4 tsp old bay seasoning
1 /8  tsp Creole Seasoning
1 tsp Dijon mustard
2 Tbsp fresh lemon juice
1 /2  cup green onions, minced
1 /4 cup capers, chopped
1 /4 cup parsley, chopped
2 Tbsp fresh chopped dill
1 /2 tsp black pepper, freshly ground
Instructions
Line a 4-cup round mold with plastic wrap. Using half of the salmon slices, make a star pattern on the plastic wrap. Chop remaining salmon into 1/2-inch pieces and set aside.
In the bowl of an electric mixer, combine the cream cheese, sour cream, and mayonnaise until creamy and well combined. Add hot sauce, Old Bay seasoning, mustard, lemon juice, and Creole seasoning stirring well.
Into mixer, fold in chopped salmon, green onions, capers, parsley, dill, green onions, parsley, and pepper. Place cream cheese mixture into lined mold. Cover with plastic wrap and chill until firm, about 3 hours.
To serve, place the bottom of the mold in a bowl of warm water for 10 seconds. Remove all plastic wrap and invert mold onto a serving plate, gently shaking to release.
Serve with toasted French bread croutons, pita triangles or crackers.
Yield: 8-10 servings
© Copyright 2023 unless otherwise noted. New South Restaurant Group • 3904 Hardy St Hattiesburg MS 39402 • 601.264.0657