RobertStJohn.com
Smoked Crab Dip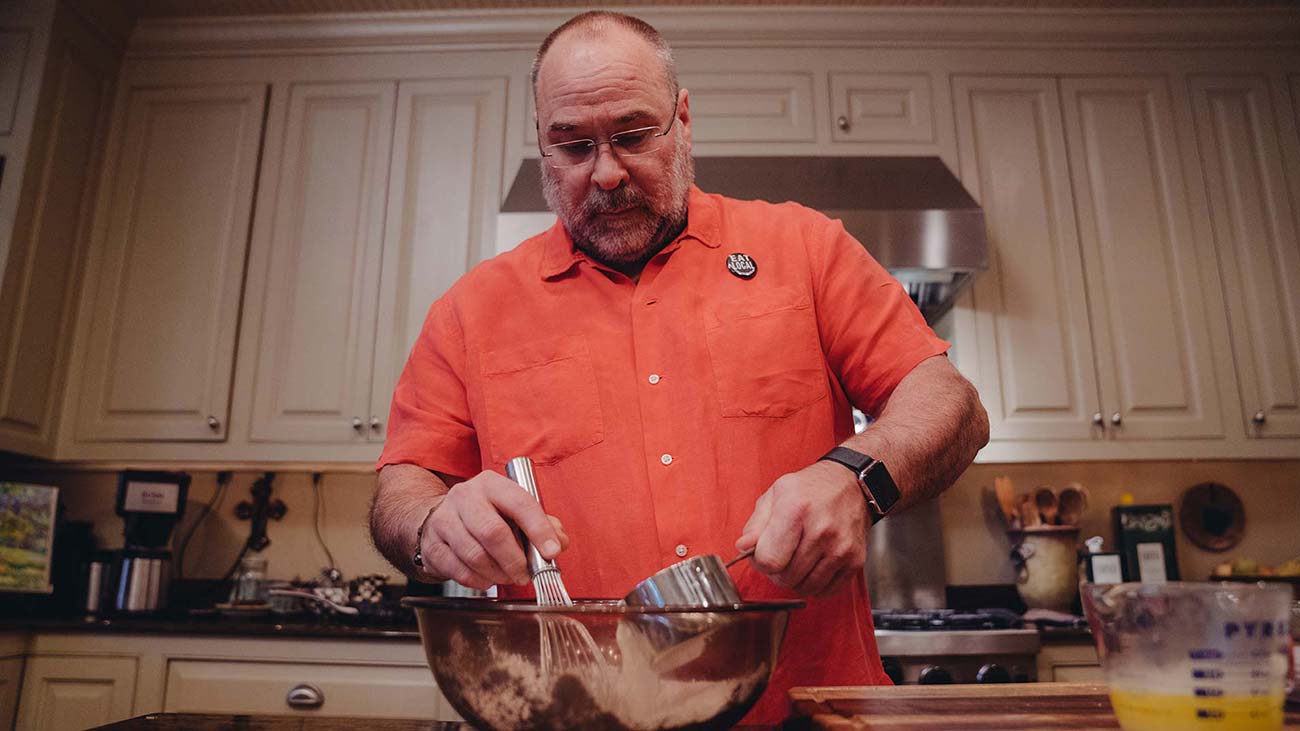 Ingredients
 1 /2 cup softened cream cheese
1 /2 cup sour cream
1 1 /2  tsp horseradish
2 Tbsp minced red onion
2 Tbsp minced celery
2 Tbsp chopped parsley
1 Tbsp lemon juice
1 tsp garlic salt
1 1 /2 tsp creole seasoning
1 /4 tsp fresh ground black pepper
1 Tbsp hot sauce
1 /2 pound smoked lump crab meat*
Smoked Crabmeat
1 pound Crabmeat, picked of all shell
1-2 cups wood chips, soaked for 1-2 hours in water.
Instructions
Blend the softened cream cheese and sour cream with the paddle attachment of an electric mixer until there are no lumps.
Add in all other ingredients except for the smoked crab and blend well. Gently fold in the smoked crab by hand. Chill for 3-4 hours before serving. 
Smoked Crabmeat
Prepare a very small amount of charcoal as stated on manufacturer's directions. Place one pound of crabmeat in a colander and place the colander on a small metal baking sheet. Sprinkle 1 /4 of the wood chips onto the glowing charcoal, and place the baking sheet with the colander on top onto the grill in your smoker or grill. Place the crabmeat as far from the heat as possible, (crabmeat is already cooked). Be careful not to dry out the crabmeat during the smoking process. Smoke 40 minutes, adding new wood chips every 10 minutes. Remove the crab from the smoker and chill completely before making the dip.
Yield: 2 cups
© Copyright 2023 unless otherwise noted. New South Restaurant Group • 3904 Hardy St Hattiesburg MS 39402 • 601.264.0657