RobertStJohn.com
Smoked and Grilled Soft-Shell Crab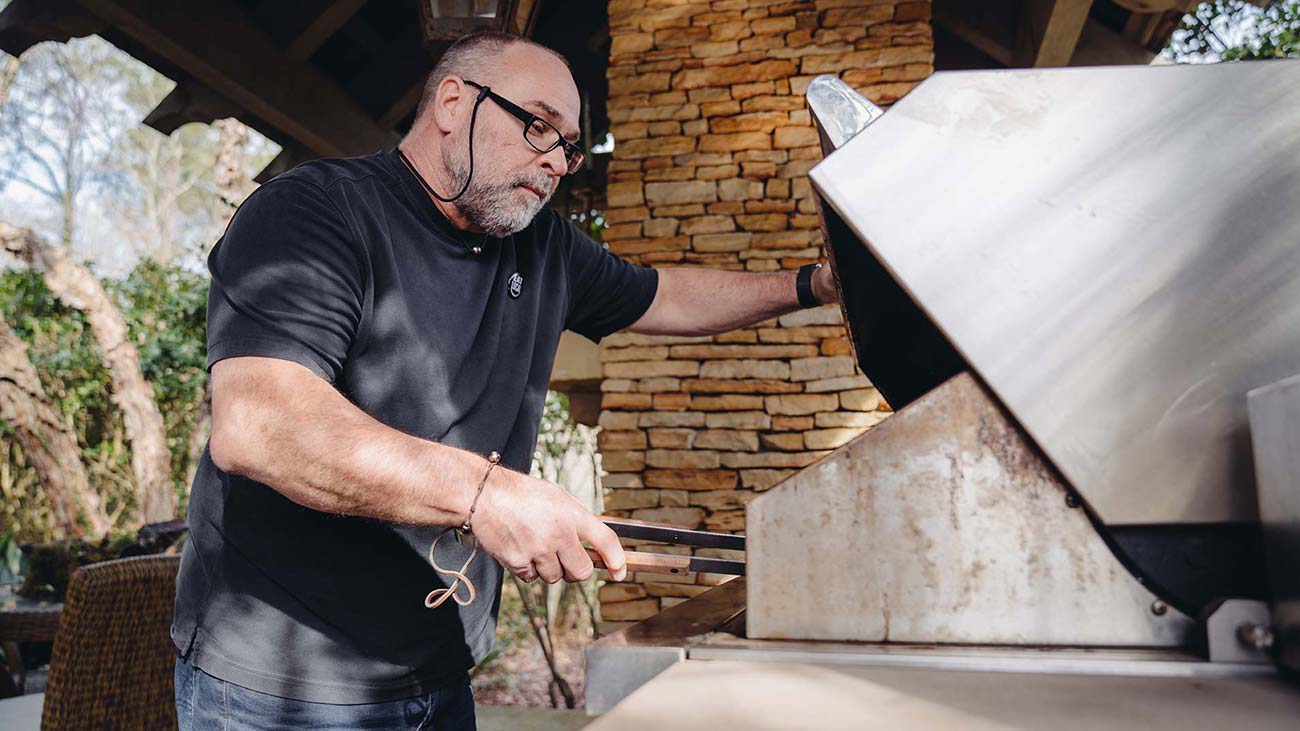 Ingredients
6 fresh soft shell crabs
1/3 cup No- Stick Grilling Marinade for seafood
2 tsp kosher salt
1 tsp black pepper, fresh ground
Basil Aoili
2 Egg Yolks
1 tsp Dijon mustard
1 Tbl Garlic, minced
1/2 tsp Kosher salt
2 tsp Lemon Juice
1 Tbl Balsamic Vinegar
1 1/2 cups Light Olive Oil
1/2 cup Fresh Basil Leaves, roughly chopped
1 tsp Black Pepper, freshly ground
Instructions
Using kitchen shears, remove the eyes and gills from the soft shell crabs.
Brush the crabs with the marinade and marinate for 20 minutes. Sprinkle with salt and pepper.
Prepare the grill. Drain the water from the soaking wood chips and disperse half of the chips over the hot coals. Place the crab over indirect medium heat and cook for 12-14 minutes, turning once while smoking Move the crabs to direct medium heat and add the remaining wood chips to the coals. Cook for 4-5 minutes, turning once. Gently remove the crabs from the grill and serve with basil aioli.
Basil Aoili
Place the egg yolks, mustard, garlic and salt in a blender. Puree on medium speed for 1-2 minutes. Add the lemon juice and the vinegar and then slowly begin drizzling in the olive oil. If the mixture becomes too thick, use a small amount of warm water to thin it. Add basil and black pepper and continue pureeing until the basil is thoroughly incorporated. Store refrigerated until needed.
Yield: 1 1/2 cups
© Copyright 2023 unless otherwise noted. New South Restaurant Group • 3904 Hardy St Hattiesburg MS 39402 • 601.264.0657