RobertStJohn.com
Smoked and Fried Soft-Shell Crab
Smoking the soft-shell crabs before frying them adds another dimension to one of the Gulf's best delicacies.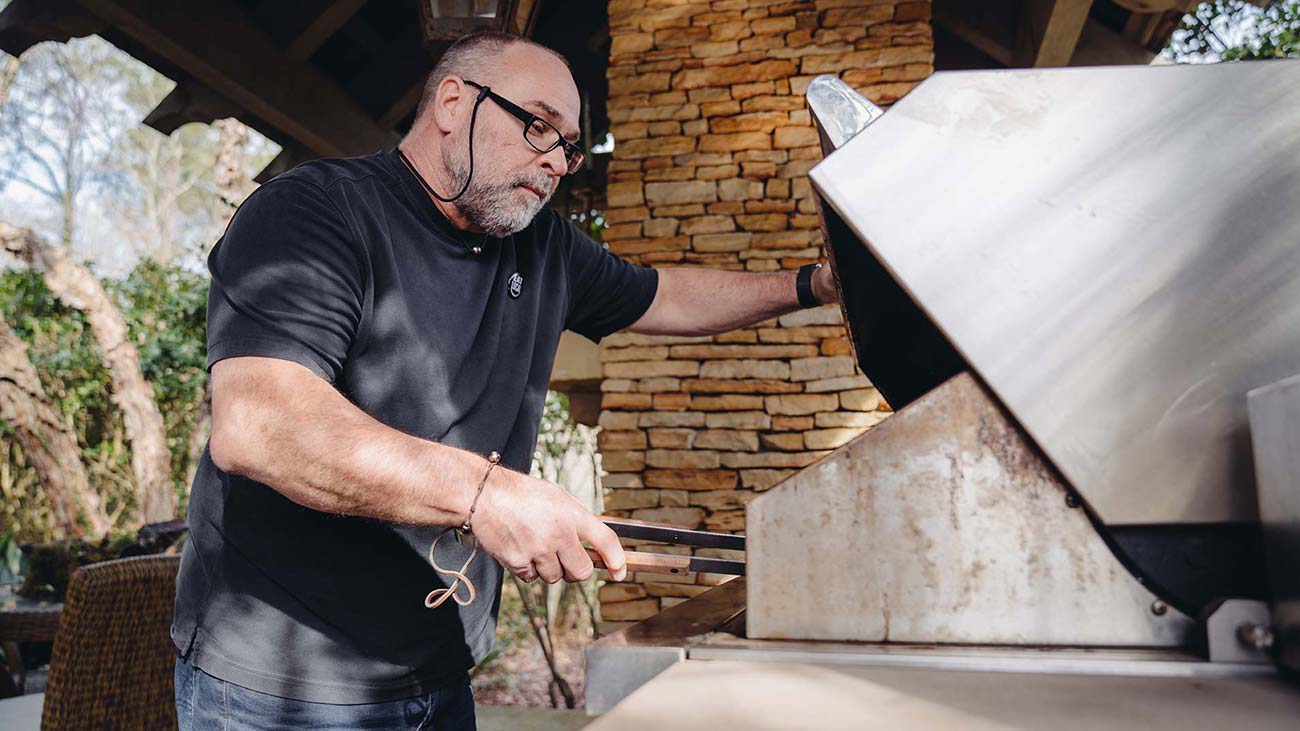 Ingredients
6 fresh soft shell crabs
1/3 cup No-Stick Grilling Marinade for Seafood
2 tsp kosher salt
1 tsp fresh ground black pepper
1 cup wood chips, soaked in water for 45 minutes
1 cup milk
2 whole egg
4 cups seasoned flour
2-3 quarts vegetable oil for frying
Instructions
Using kitchen shears, remove the eyes and gills from the soft shell crabs.
Brush the crabs with the non stick marinade and marinate for 20 minutes. Sprinkle with the salt and pepper.
Prepare the smoker. Drain the water from the wood chips and spread half of the chips over the hot coals. Place the crabs over indirect low heat. Smoke for 15 minutes, adding more chips when necessary to keep smoke billowing. Remove the crabs gently and chill.
Heat the oil to 350 degrees in a 8-quart heavy duty sauce pot, or a large cast iron skillet.
Whisk together the milk and egg in a mixing bowl.
Lightly coat the crabs in the seasoned flour. Place the crabs in the milk mixture and drain well. Place the crabs back in the seasoned flour, making sure that all surfaces are floured. Gently shake off excess flour. Fry crabs for 6-7 minutes, using a slotted spoon to turn them once while cooking. Remove the crabs from the oil and drain on paper towels. Serve immediately.
Yield: 6 servings
© Copyright 2023 unless otherwise noted. New South Restaurant Group • 3904 Hardy St Hattiesburg MS 39402 • 601.264.0657