RobertStJohn.com
Shrimp Toast with Plum Dipping Sauce
My first exposure to shrimp toast wasn't at an Oriental restaurant, but at the first catering party I ever worked as a server/cook. The caterer asked me to prepare a shrimp-toast recipe from one of Martha Stewart's early books, and I ate most of them before she had a chance to serve them to the guests. These take a little work, but they are well worth the effort. For an added bonus, serve both the plum dipping sauce and the pepper-jelly dipping sauce.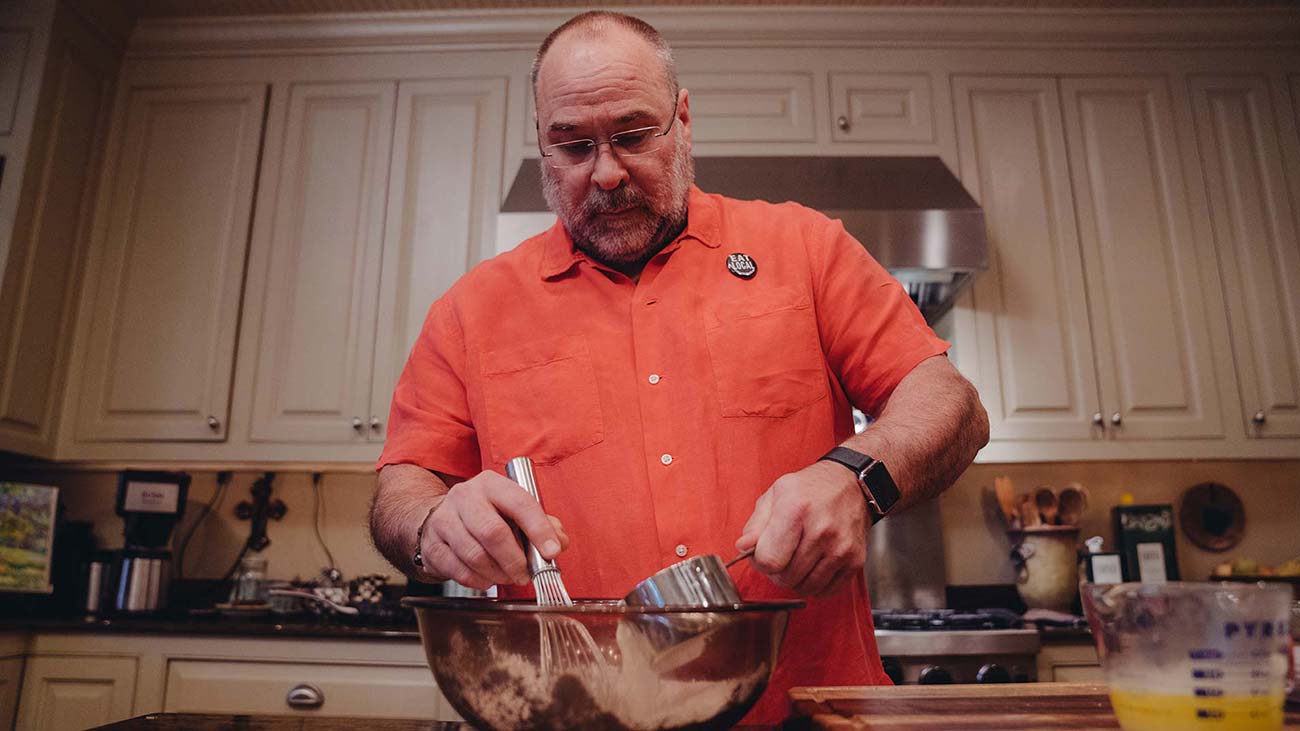 Ingredients
1/2 pound              medium shrimp, peeled and deveined
1                               large egg white
1 /4                         cup minced green onion
1                              Tbsp chopped cilantro
1 /8                         tsp cayenne pepper
1 /2 tsp                  soy sauce
1 /4 tsp                  fresh chopped ginger
1 /8 tsp                 minced garlic
1 /4                        teaspoon creole seasoning
1 /8 tsp                 salt
1 /2 tsp                 sesame oil
2 Tbsp                  sesame oil
2                            large egg yolks
1 Tbsp                  rice vinegar
1 tsp                      soy sauce
1 Tbsp                  sherry
2 Tbsp                 water
12 slices              white bread, crusts removed
6 tsp                    vegetable oil
Parsley, for garnish
Instructions
Place the shrimp, egg white, onion, cilantro, cayenne, soy sauce, ginger, garlic, creole seasoning, salt and 1 /2 teaspoon of the sesame oil in a food processor and pulse 2 or 3 times to finely chop. Do not puree.
Put egg yolk, remaining 2 tablespoons sesame oil, vinegar, soy sauce, sherry and water in a shallow bowl and whisk to blend.
Spread equal amounts of the shrimp mixture.
Heat 3 tablespoons vegetable oil in a large nonstick skillet over medium-high heat. Dip toasts in egg mixture, coating evenly on both sides. Place them a few at a time, shrimp side down first and fry until golden brown, about 4 minutes on each side. Remove from the skillet. Repeat the process with the remaining 3 tablespoons vegetable oil and toasts.
Serve with the shrimp side up.
Slice each sandwich into 2 triangles, place on a serving plate and garnish with parsley
© Copyright 2023 unless otherwise noted. New South Restaurant Group • 3904 Hardy St Hattiesburg MS 39402 • 601.264.0657