RobertStJohn.com
Shrimp Stuffed Portabella Mushrooms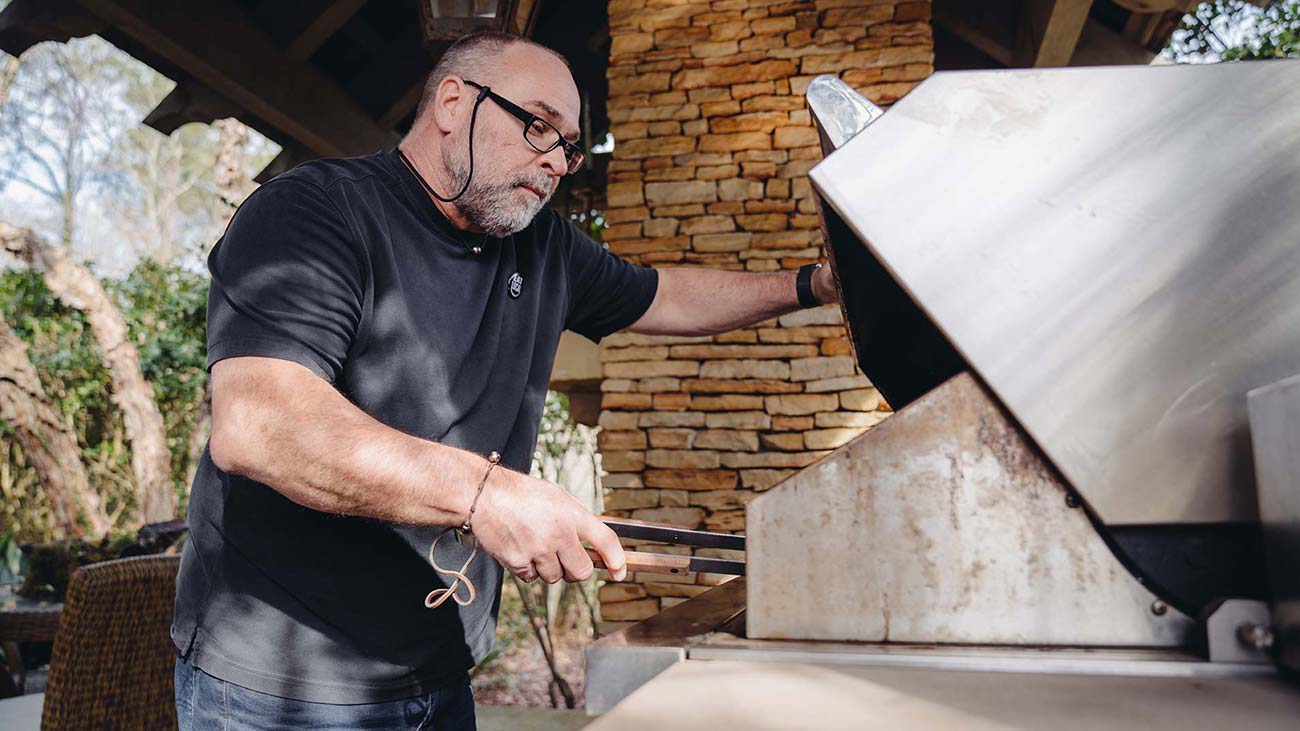 Ingredients
Heat the olive oil in a large sauté pan over high heat. Season shrimp with the Old Bay seasoning and cook 6-7 minutes, until shrimp are just done. Remove shrimp from the heat and allow to cool completely. Roughly chop the shrimp.
While the shrimp is cooling, beat the cream cheese and butter with the paddle attachment of an electric mixer. Beat for several minutes until the mixture becomes light and airy. Add the beaten egg, salt, pepper, herbs, vinegar, Worcestershire sauce, bread crumbs and sour cream. Mix well. Fold the shrimp into the cream cheese mixture.
Coat the bottoms of the portabellas with the non-stick marinade. Divide the shrimp mixture evenly into the mushrooms.
Prepare the grill. Cook mushrooms 10-12 min over direct medium heat for 12-15 minutes, rotating twice. Serve immediately.
Yield: 6-8 servings
Instructions
2 Tbl olive oil
1 lb. Shrimp, small
2 tsp Old Bay Seasoning
8 ounces cream cheese, softened
1/4 cup unsalted butter, softened
1 egg, slightly beaten
1/2 tsp kosher salt
1 tsp fresh ground black pepper
1/2 tsp dry thyme
1/4 tsp dry oregano
1/2 tsp fresh rosemary, chopped
1 Tbl fresh chives
1 Tbl Fresh Basil, chopped
2 tsp fresh dill, chopped
2 tsp sherry vinegar
1/2 tsp Worcestershire Sauce
1/2 cup coarse unseasoned bread crumbs
1/4 cup sour cream
6-8 Whole Portabella Mushrooms, stems removed, gills removed
1/2 cup No-Stick Grilling Marinade for Vegetables
© Copyright 2023 unless otherwise noted. New South Restaurant Group • 3904 Hardy St Hattiesburg MS 39402 • 601.264.0657