RobertStJohn.com
Sausage and Onion Pizza
I prefer sausage and onion to sausage and mushroom. Caramelized onions make any dish that uses onions instantly better.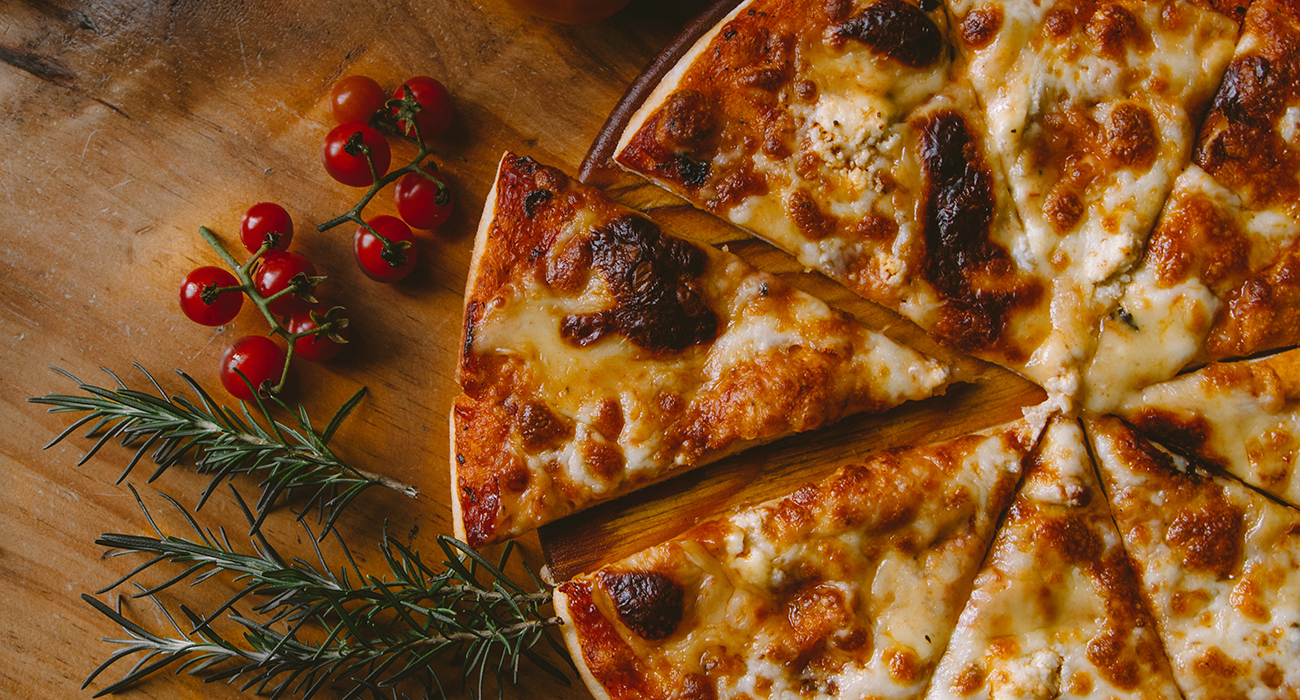 Ingredients
1 each Portion of pizza dough (see recipe)
2 Tbl Marinara (see recipe)
¼ cup Cooked ground Italian sausage
2 slices Fresh buffalo mozzarella, sliced ¼ inch thick
¼ cup Shredded mozzarella
¼ cup Roasted garlic cloves, loosely packed
½ cup Caramelized onion
¼ cup Roasted red bell pepper, julienned
Flour as needed
Cornmeal as needed
Instructions
Preheat a pizza stone at 450 in the oven.
On a floured surface, roll out pizza dough very thin and stretch into a rectangle about 6 inches by 8 inches. Transfer to a pizza peel.
Spread the marinara across the dough. Sprinkle the cooked sausage, roasted garlic, caramelized onion, roasted red bell peppers and shredded mozzarella over the pizza dough. Tear the slices of mozzarella into roughly 1 inch sized pieces and sprinkle over pizza dough.
Sprinkle the preheated pizza stone with cornmeal, slide the pizza off of the peel and bake for 8-10 minutes until the edges of the dough begin to brown and the cheese begins to bubble.
© Copyright 2023 unless otherwise noted. New South Restaurant Group • 3904 Hardy St Hattiesburg MS 39402 • 601.264.0657