RobertStJohn.com
Robert's Turnip Greens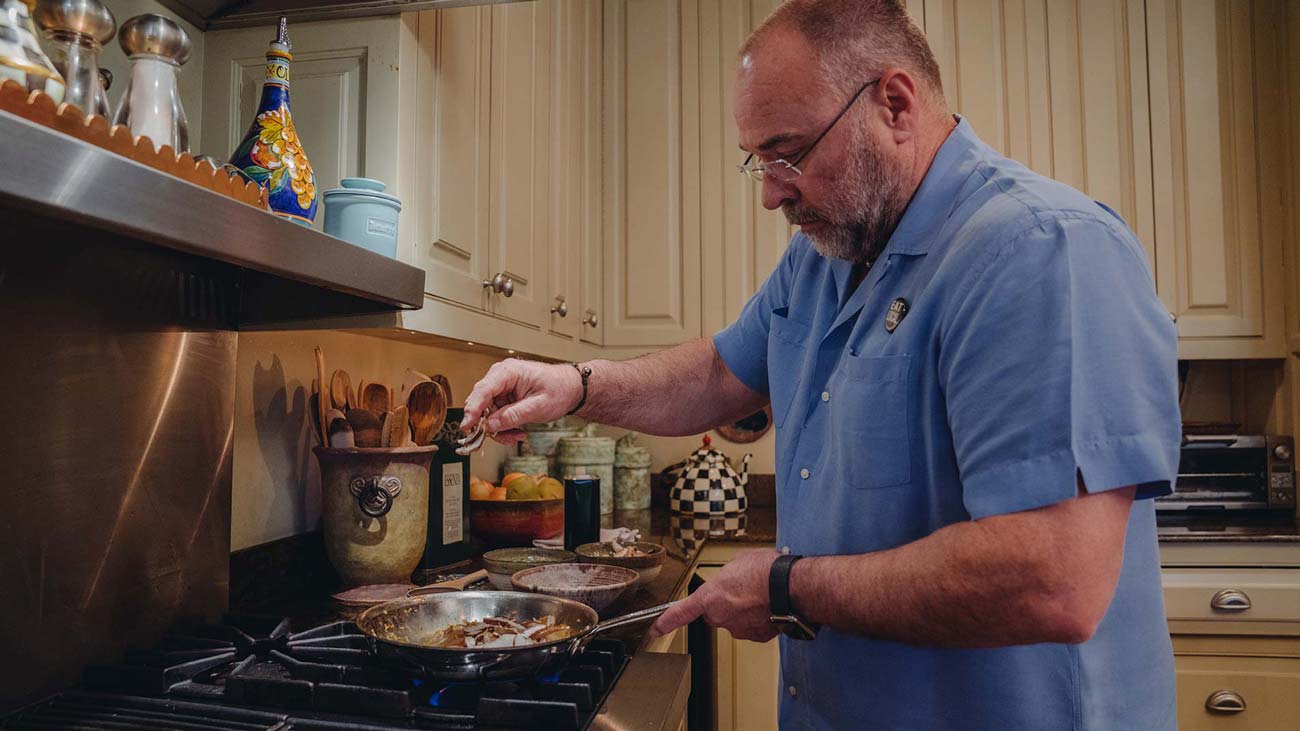 Ingredients
1/2 cup Bacon, medium dice
1/4 cup Shallots, small dice
1/4 cup Balsamic vinegar
1 Tbsp Brown sugar
1/2 tsp Crushed red pepper
2-3 Bunches turnip greens, cleaned, dried and cut into 2" wide strips (about 10 cups cut up)
1 1/2 cpus Pork stock
1/2 tsp Kosher salt
Pork Stock
8 Ham hocks
1 1 /2 gallon Water
1 /2 Onion
Instructions
In a large sauce pot, brown the bacon over medium heat. Stir in the shallots and cook for 2 minutes. Add the vinegar, brown sugar, and crushed red pepper. Cook until the sugar has dissolved completely.
Add in the turnip greens and mix them well with the bacon mixture. Add the hot pork stock, and cover for 5 minutes. Remove the cover and stir the greens. Continue cooking for 10 minutes, stirring often to prevent the greens from burning. Add the salt.
Hold warm until ready to serve.
Yield: 6-8 servings
Pork Stock
Place hocks, water and onion in a large stockpot and simmer over low heat eight hours. Add more water as needed to yield one gallon of final product. Strain and place stock in refrigerator overnight.
Using a large spoon, remove fat layer from top of chilled stock. Stock should be slightly gelatinous. Stock can be frozen in small batches.
Yield: one gallon
© Copyright 2023 unless otherwise noted. New South Restaurant Group • 3904 Hardy St Hattiesburg MS 39402 • 601.264.0657