RobertStJohn.com
Risotto
"Kids today want to eat their risotto with curry and shrimp and sour cream, not risotto alla Milanese, like they should, in my opinion."— Mario Batali Add a teaspoon of saffron threads to the stock in this recipe and top the finished product with Parmigianino Reggiano and you'll have Risotto Milanese.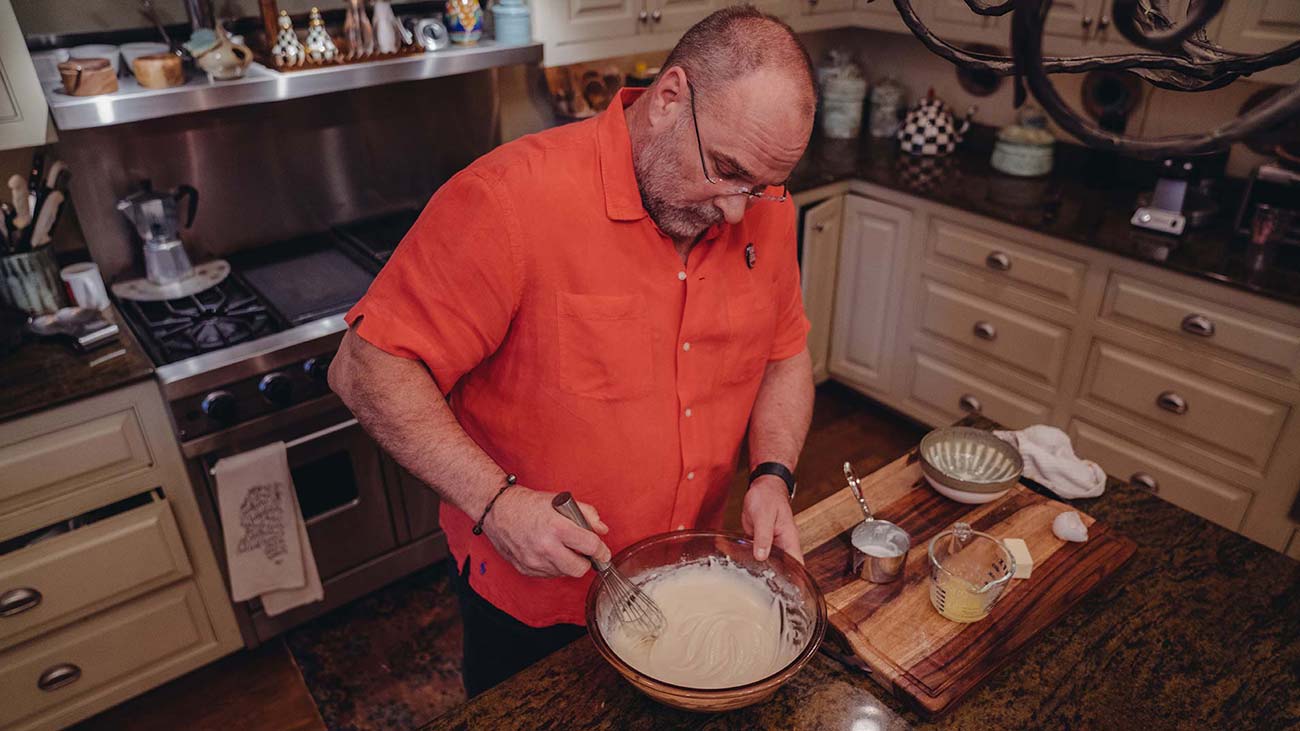 Ingredients
2 Tbl Extra virgin olive oil
¼ cup Shallot, minced
2 cups Arborio rice
½ cup Dry white wine
4 cups Stock (vegetable, chicken, seafood or combination), heated
2 tsp Kosher salt
Instructions
Combine stock and salt in a sauce pot over low heat.
In a heavy bottom skillet, heat oil over medium heat. Add shallot and sweat for 1 minute. Add rice and toss to coat, stirring constantly for 2 minutes.
Add white wine and turn heat up, continuing to stir, and reduce until all wine has evaporated.
Reduce heat to low and slowly add hot stock, stirring occasionally to avoid sticking to the pan. Cook to desired texture.
Yield: 6 cups
© Copyright 2023 unless otherwise noted. New South Restaurant Group • 3904 Hardy St Hattiesburg MS 39402 • 601.264.0657