RobertStJohn.com
Redfish Orleans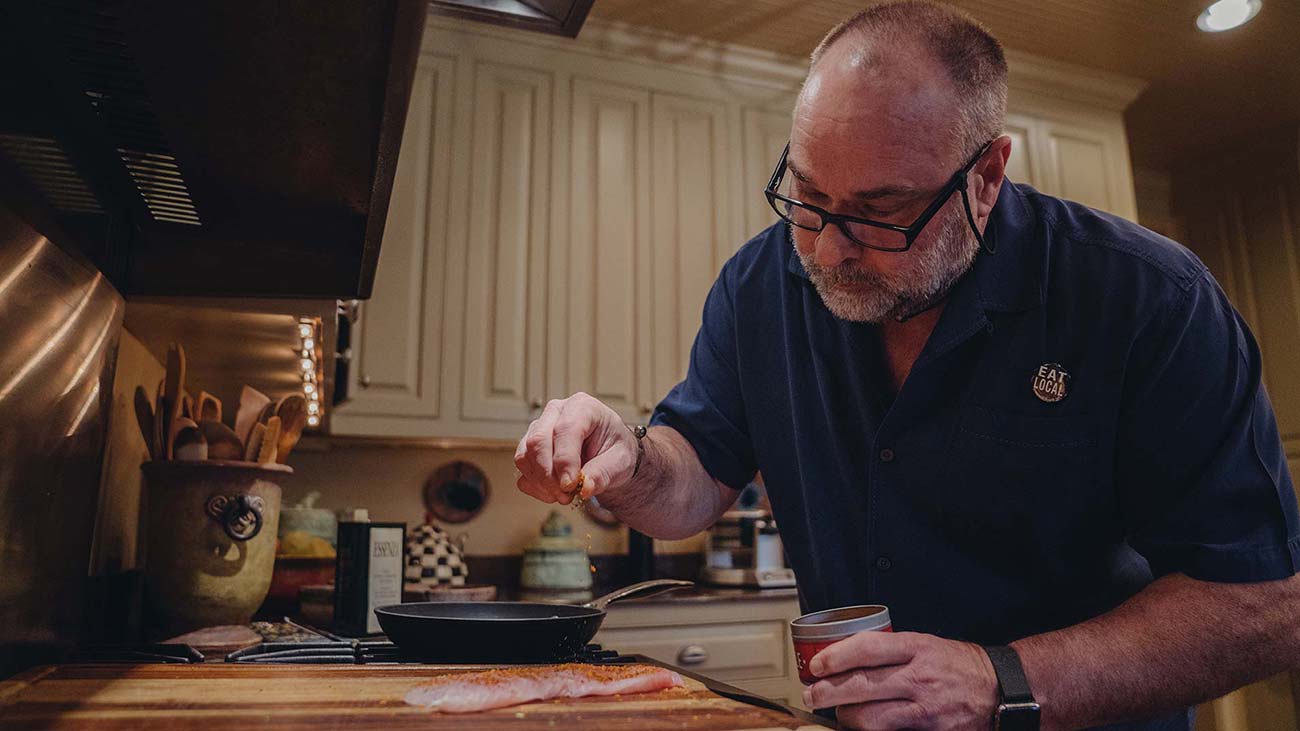 Ingredients
6 Redfish Filet filets, 6–8 ounces each
1/2 cup No-Stick Grilling Marinade for Seafood (New South Grilling)
1 Tbsp Kosher salt
1/4 tsp Black pepper, freshly ground
1/4 cup Olive oil
3/4 pound Shrimp, peeled and deveined
2 1/2 cups mushrooms, sliced
2 tsp Garlic, minced
3/4 cup Green onion, sliced
1 cup Creole Cream Sauce (recipe below)
1/3 cup Romano cheese
1/4 cup Parsley, chopped
1/4 cup Romano cheese,
Creole Cream Sauce
2 cups Heavy cream
1 Tbsp Creole Seasoning
2 Tbsp Worcestershire sauce
2 Tbsp Hot Sauce
1 tsp Paprika
Instructions
Brush the fish filets with the marinade and refrigerate 20 minutes. Season the fish with the kosher salt and black pepper.
Prepare the grill. Place the fish on direct, medium-high heat and cook 4-5 minutes. Turn fish and cook another 4-5 minutes or until opaque in the center.
Heat olive oil in a large sauté pan over high heat. Sauté shrimp for 2–3 minutes until they begin to turn pink. Add mushrooms and cook until tender. Add garlic and green onion and cook an additional 2–3 minutes. Add crawfish cream sauce and bring to a simmer. Remove from heat; stir in cheese. Divide evenly and spoon over fish. Garnish with fresh parsley.
Yield: 6 servings
Creole Cream Sauce
Place all ingredients in a double boiler over medium high heat and reduce by one-third, until thickened.
Yield: 1 1/2 cups
© Copyright 2023 unless otherwise noted. New South Restaurant Group • 3904 Hardy St Hattiesburg MS 39402 • 601.264.0657