RobertStJohn.com
Quatro Frommagio Pizza
L'Archibugio Ristorante is located in the middle of a medieval village at the top of a hill in Barbarino Val D'elsa. The following is what you need to know about this pizza joint: It's small, it's cramped, the service is slow, it's named for a muzzle-loading rifle, and it has the absolute best pizza on the planet. Period. Trust me. I have eaten a lot of pizza in 50 years. This is the best I have ever eaten. L'Archibugio, according to my friend, David Trigiani, "It's the best pizza I have ever eaten in Italy." This, coming from a dual-citizen lover of all things Italian, a man who travels to the boot several times a year, a man who knows food, a man who has been to Naples and eaten in the birthplace of the pie. The crust is the thinnest pizza crust I have tasted. The toppings are minimal. It is the exact opposite of what we Americans accept as pizza, and it is wonderful. All pizzas in this book hope to live up to L'Archibugio Ristorante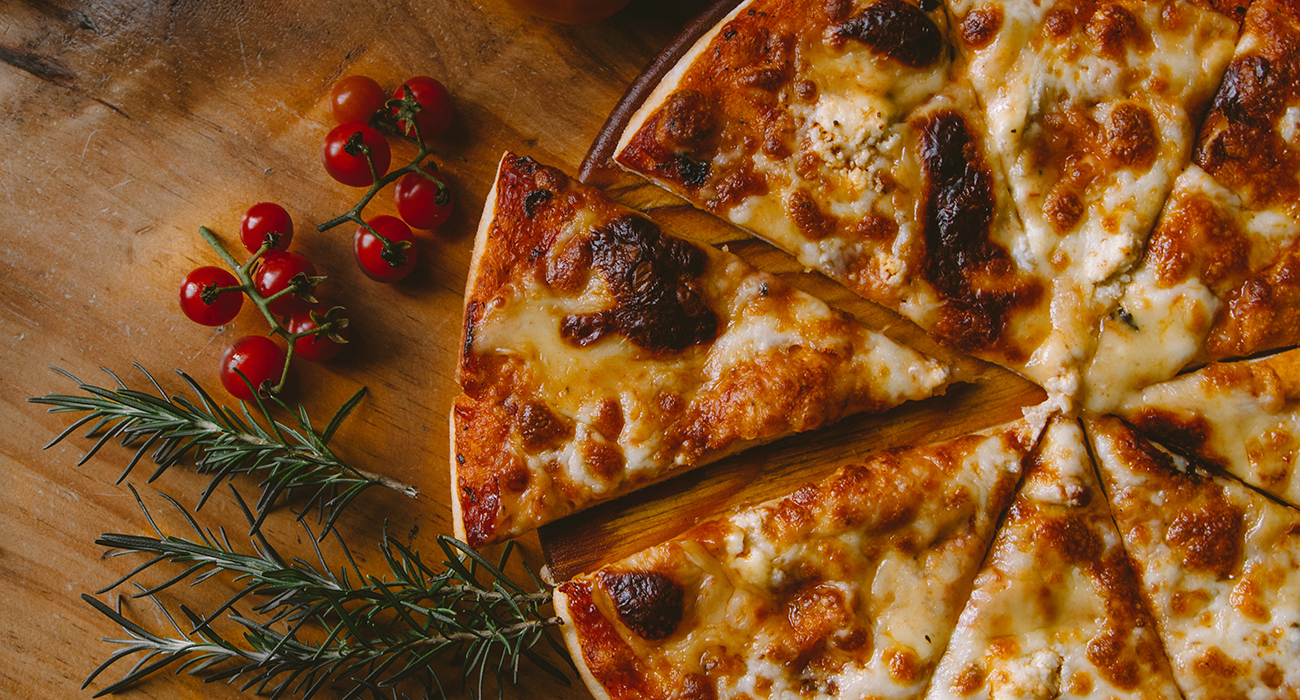 Ingredients
1 each Portion of pizza dough (see recipe)
2 Tbl Marinara (see recipe)
2 slices Fresh buffalo mozzarella, sliced ¼ inch thick
2 Tbl Pecorino Romano cheese, grated
2 Tbl Parmigianino Reggiano, grated
Kosher salt and fresh ground black pepper as needed
Flour as needed
Cornmeal as needed
Instructions
Preheat a pizza stone at 450 in the oven.
On a floured surface, roll out pizza dough very thin and stretch into a rectangle about 6 inches by 8 inches. Transfer to a pizza peel.
Spread the marinara across the dough. Tear the slices of mozzarella into roughly 1 inch sized pieces and sprinkle over pizza dough along with the grated Romano cheese.
Sprinkle the preheated pizza stone with cornmeal, slide the pizza off of the peel and bake for 8-10 minutes until the edges of the dough begin to brown and the cheese begins to bubble.
Finish with grated Parmigianino Reggiano.
Season with kosher salt and fresh ground black pepper as needed
© Copyright 2023 unless otherwise noted. New South Restaurant Group • 3904 Hardy St Hattiesburg MS 39402 • 601.264.0657