RobertStJohn.com
Pulled Pork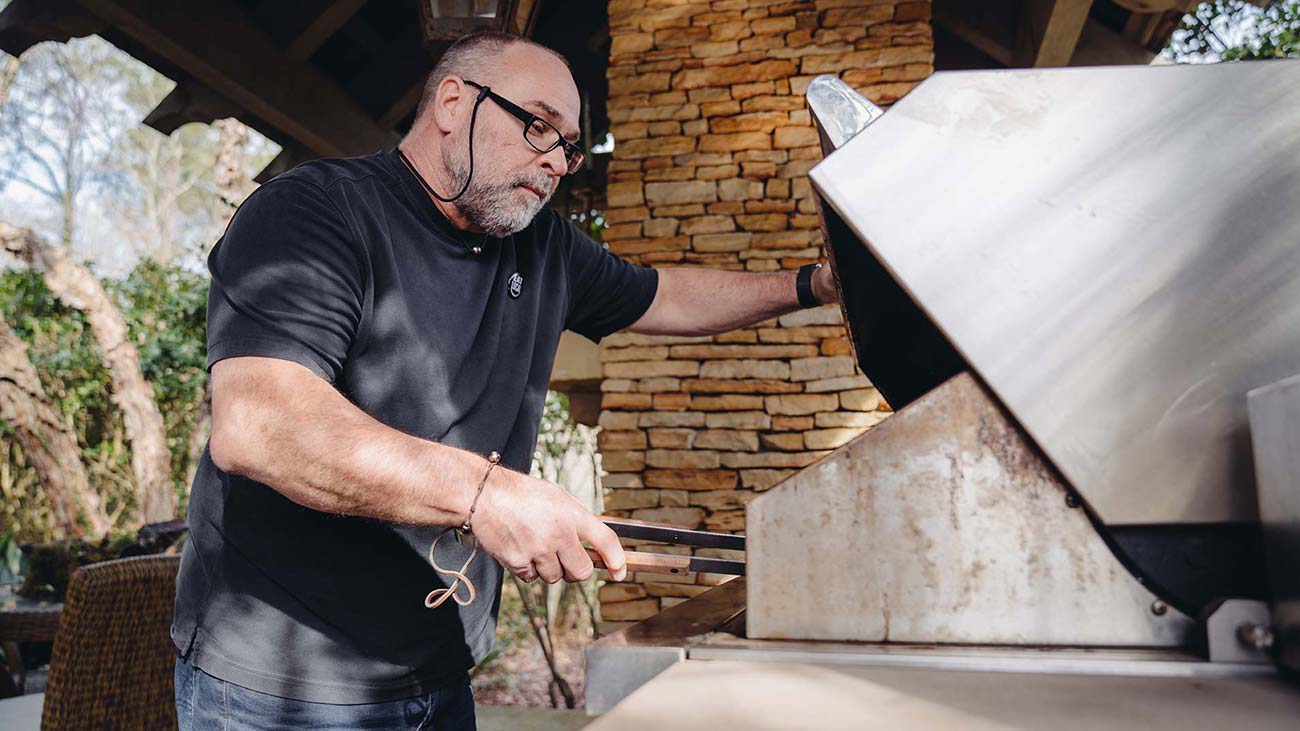 Ingredients
1 pork shoulder, 7-8 pounds
1 cup balsamic vinegar
1/2 cup Paprika
1/4 cup Garlic Powder
2 Tbl Onion Powder
1 Tbl black pepper, freshly ground
2 Tbl kosher salt
1/4 cup brown sugar
1/3 cup sugar
1 Tbl Creole Seasoning
4-5 cups wood chips
1 recipe BBQ sauce
Instructions
Place the pork shoulder in a large mixing bowl. Pour the vinegar over the shoulder. Cover and refrigerate 2 hours, turning every 30 minutes to evenly coat the meat with the vinegar. Remove the pork from the bowl and discard the vinegar. Pat the surface of the shoulder dry.
Combine the seasonings and rub over the entire surface of the shoulder. Lightly cover and refrigerate overnight.
Soak the woodchips in water for 2-3 hours.
Prepare the grill. Grill the pork over indirect medium heat until the internal temperature reaches 185-190 degrees, about 4-4 1/2 hours. Turn the pork every 30-40 minutes. Add small amounts of wood chips to the coals to keep smoke going while cooking.
Using two forks, pull the pork into shreds and discard any large pieces of fat.
Combine the pork with the barbecue sauce and keep warm until ready to serve.
Yield: 8-10 servings
© Copyright 2023 unless otherwise noted. New South Restaurant Group • 3904 Hardy St Hattiesburg MS 39402 • 601.264.0657