RobertStJohn.com
Pork Tenderloin with Muscadine Glaze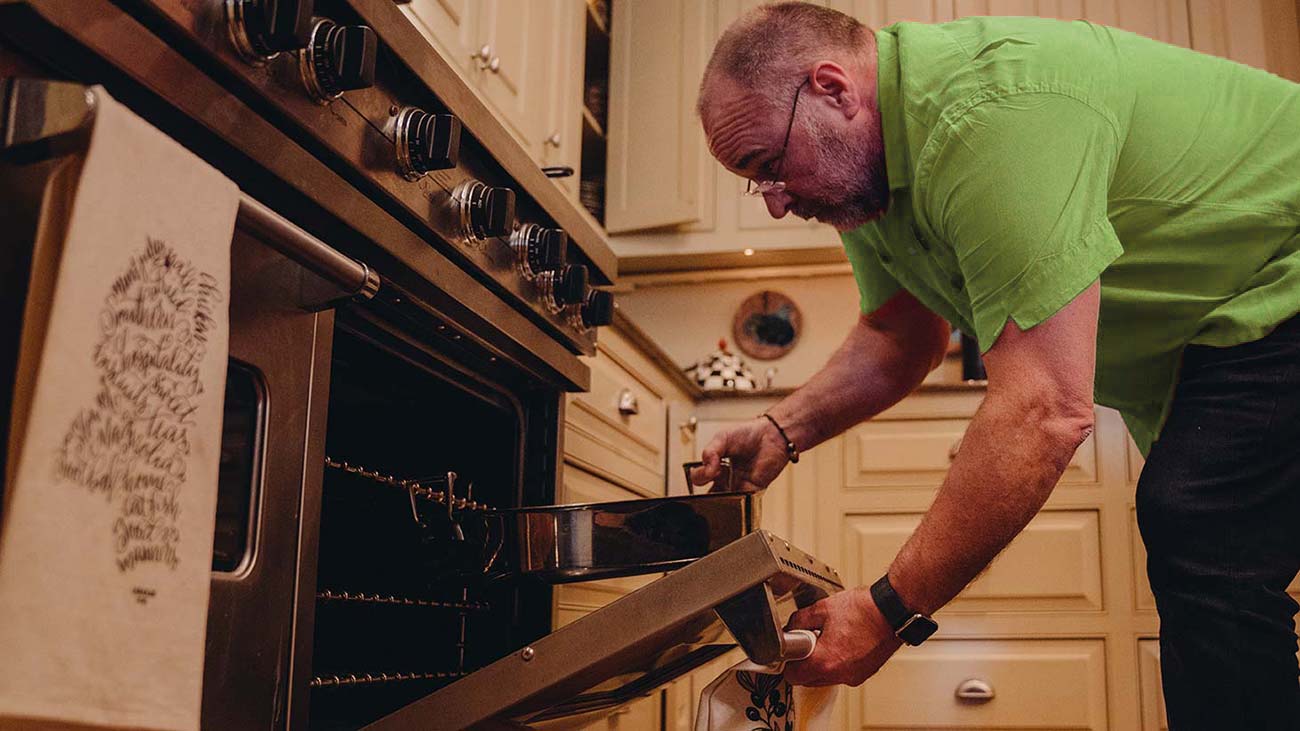 Ingredients
2 Tbl Olive Oil
1 Tbl Unsalted Butter
3 Pork Tenderloins (about 1 1/2 pounds)
2 tsp Kosher Salt
1 tsp Black Pepper, freshly ground
2 Tbl Shallot, minced
1/2 tsp Garlic, minced
1/4 tsp Salt
1/4 cup Brown Sugar
1/2 cup Riesling Wine, or Muscadine wine if you can find it
1/4 cup Balsamic Vinegar
1 cup Chicken Broth
1 Bay Leaf
3/4 cup Muscadine Jelly
1/4 tsp Black Pepper, freshly ground
1/4 cup Red Bell Pepper, minced
2 Tbl Parsley, chopped
Instructions
Season the pork with the salt and pepper.
In an ovenproof skillet, heat the olive oil over high heat. Once the oil is hot, add in the butter and the pork tenderloins. Sear each tenderloin on all sides and place the skillet and tenderloins in the oven.
Cook 8-10 minutes. Remove the skillet from the oven and place the tenderloins on a plate and hold them in a warm place. Drain the excess oil from the skillet.
Place the skillet over low heat. Cook the shallots, garlic and salt for 2-3 minutes. Add the brown sugar, cook until the sugar is melted. Turn the heat to medium and add the wine and balsamic vinegar. Cook until the mixture has reduced by half. Add in the chicken broth and bay leaf, simmer until the mixture has reduced by 70 percent.  Stir in the jelly, black pepper and red pepper and simmer for 5-6 minutes. Stir often to prevent sticking and burning. Remove from the heat and stir in the fresh parsley
Slicing on a diagonal, cut each tenderloin into 6-8 pieces. Arrange the slices on a serving platter and pour the glaze over the pork, serve immediately.
Yield: 6-8 servings
© Copyright 2023 unless otherwise noted. New South Restaurant Group • 3904 Hardy St Hattiesburg MS 39402 • 601.264.0657